Technologies like Artificial intelligence, machine learning, and deep learning are bringing a new revolution in the market. The things which were once an imagination are now working in front of us with the help of these technologies. The heavily regulated industries such as trading industry and financial services etc are getting g transformed with the help of artificial intelligence.
Before we move further, let's understand what artificial intelligence means. Well, in artificial intelligence, you can see the machines behaving more smartly than humans. With AI, machines get the ability to think and work on their own. There is no one in this world who doesn't want the things to work on their own. This is where AI has so much importance. AI is now everywhere, wherever you go. Hence, the demand is high in the market and scope is really good.
Let's take a look at some of the major benefits of learning artificial intelligence for your career:
AI is growing exponentially
The growth of Artificial intelligence is tremendous in the market. With an increase in time, more and more organizations are using it for the betterment of their work and enhanced productivity. The things which were once an imagination have now become real and possible with AI and this is the reason it has a tremendous growth in the market. According to the Gartner's report, the year 2020 is going to be one of the essential years for AI-related services.
High salary perks
The organizations keep looking for talented candidates who can program out the entire applications of artificial intelligence. Thus, the salary is no bar for the right candidate. For a normal computer science engineer, the average salary of a fresher is 3 to 3.5 lakhs per annum whereas for an AI developer it is around 7 to 8 lakhs. For a 3 to 5 years experienced candidate, the salary ranges from around 25 to 30 lakhs.
AI makes you stand out of crowd
With the increase in a number of job seeking candidates, it becomes very tough to withstand the competition of the market. You always need to possess some skills that are different and better than others. This is the only method how you can crack the interviews and survive in the market. Learning Artificial intelligence will make you stand out of the crowd. It is an important skill for today and not everyone is much aware of it. Hence, you get more chances of getting selected.
More demand, fewer prospects
Due to less awareness of the technology in the market, there are not many candidates who go for the AI course. But in contrast to it, more and more organizations are now switching towards AI and look forward for the skilled professionals who can deal with the technology and do wonders with it. Here comes the market rule which says when demand is high but supply is less, rates become high and that is the reason the salary packages are also very good.
AI is everywhere
In today's time, almost all major industries are using AI technology. The various industries where it is used significantly are:
Automobile industry
Mobile world
Retail industry
Fraud detection
Security surveillance
Smart home devices
With so many wonderful benefits, learning Artificial intelligence and making it a part of your career can be a great and smart choice. Learning AI is not that tough, If you want to learn, then you can do the Artificial intelligence course online or you can also take up some offline classes from some good and well-known institutes. This will help you to make a good base in the technology and moving further will be smoother and easier for you.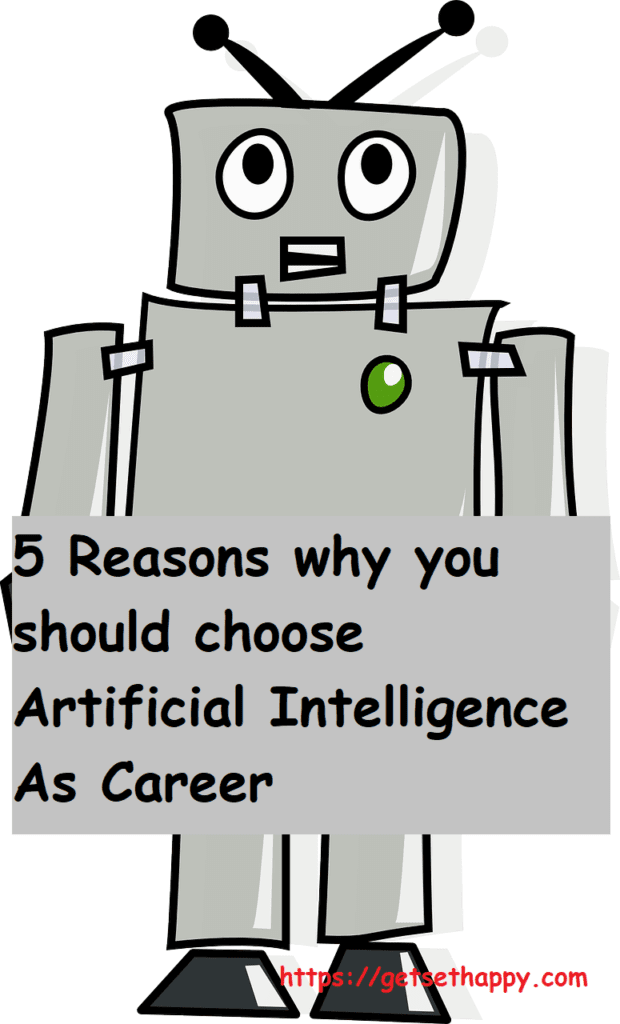 25 total views, 1 views today