Women across the globe use a wide range of skincare products from different brands to boost skin health. It's difficult to pick the right products from the supermarket shelves as they are loaded with numerous varieties. But will herbs enhance skin health? There are many promising natural herbs which can lock your skin moisture, reduce dryness, boost collagen synthesis, improves skin tone, decreases blemishes, fights wrinkles and rejuvenates naturally to enhance your skin's radiance and glow. Looking for Best Herbs to boost skin health?
Why wait for? Grab these below-listed herbs to save your skin and uplift your beauty naturally in one go. Here are our top choices for you, just pick it that suits based on your skin type. Just read on the article and fix all your skincare problems effectively. Now find out the best herb that suits well based on your skin needs.
10 Best Herbs to Boost Skin Health
Herbs do wonders on our skin. For many years natural herbs are used in the beauty routine. They have the mystical power to heal skin problems as well as it helps to enhance beauty.
1. Neem
Neem is an amazing ingredient to boost skin health. Not only leaves, but the entire part of the plant is used in health and beauty regimen. Neem leaves have anti-fungal, anti-bacterial and anti-inflammatory properties which help you to keep your skin fresh and glowing.
Benefits:
Good skin moisturizer and makes your skin soft and supple
Great exfoliators
Prevents acne and pimples
Treats skin infection
Reduces pigmentation, blackheads and heals scars
Drinking neem leaves water regulates hormones as well as improving blood circulation
Relieves skin dryness, itchiness and redness
Controls excess oil production in the skin
Improves glow and produces anti-ageing effects
2. Aloe Vera
The wonder herb, Aloe Vera has multiple benefits on skin and treats a variety of skin ailments. Aloe Vera is loaded with antioxidants, vitamin A, Vitamin C, and enzymes. Aloe Vera is used majorly in the cosmetic and ayurvedic industry.
Benefits:
Treats sunburn
Reduces skin infection, itchiness and blisters
Hydrates the skin
Fights premature ageing
Accelerates wound healing
Fade blemishes
Relieves skin irritation
Perfect skin moisturiser and makes your skin smooth and supple
Removes dark circles and puffiness around the eyes
Clears stretch marks
3. Liquorice Root
Ayurvedic industry is blessed with the secret ingredient Liquorice. It has been used in the traditional medical industry for more than 100 years. Liquorice roots treat the several skin conditions also it defends your skin from free radical damage. It provides you with holistic benefits.
Benefits:
Brightens the skin and improves skin colour
Fade blemishes and dark spots
Keeps skin hydrated
Treats acne
Heals redness and inflammation
Brightens the skin
Improves collagen, fights wrinkles and helps in skin tightening
Protects the skin from UV damage
4. Chamomile
Chamomile is bundled with many powerful ingredients. These can offer you a range of health benefits. Drinking chamomile tea boosts immunity, helps in lowering heart diseases and protects your skin from infections and other disorders.
Benefits:
Diminish wrinkles and acne breakouts
It helps to clear up acne
Eases premature ageing, uneven skin tone and promotes youthful-looking skin
Protects the skin from the serious ailment caused due to UV exposure
Treats sunburns
Placing chamomile tea bags under the eyes prevents the dark circle and puffiness
5. Thyme
Thyme, the aromatic herb is used in cooking due to its magnificent properties and nutritional benefits. This secret ingredient is often found in our kitchen cabin also we store fresh leaves in our refrigerator shelves. Yes! This beautiful herb offers you amazing health benefits. Let's read its benefits now:
Benefits:
Treats acne
Nurtures your skin and slows-down ageing
Boosts immune system
Detoxify and removes toxins from the body. It helps to keep the skin healthy
6. Basil
Basil leaves also known as tulsi leaves have wonderful healing properties. The leaves are used in culinary, skincare products, medicines and cosmetics unit.
Benefits:
It aids in improving skin tone
It prevents blemishes
Relieves skin infection, skin irritation, itchiness, redness, allergies, sores and wounds
It fights acne
It cleanses your skin by removing dirt, dust and prevents excess oil from the skin
Treats blackheads and pimples
It slows down the ageing diminishes fine lines and age spots
7. Mint leaves
Aromatic and flavourful mint is used in cuisines, beauty products, toothpaste, candies and many more. Mint leaves are rich in nutrients and offer you with numerous skin benefits and a few of them are listed below.
Benefits:
Ingesting mint leaves help to maintain body temperature, thereby it cools and soothes your body completely
Relieves allergies and skin infections
It averts acne
Removes blemishes and gives a radiant looking skin
Great moisturizer and help in skin hydration.
Revitalizes your skin and leaves your skin soft and supple
8. Rosemary
This amazing is added in many skincare products and in culinary recipes. Rosemary essential oil is used to enhance immunity, helps to relieve stress, and mixed in hair care oil to stimulate hair growth.
Benefits:
Tightens your skin and prevents ageing
Lifts dark spots and fights acne
The phytonutrients, calcium and iron in the rosemary herb help to protect the skin from UV damage.
Regular massage with rosemary oil improves skin tone, skin texture and provides a radiant glowing skin
Foils skin infections, puffiness, and swelling
9. Nettle
Nettle leaves offer numerous skin benefits and support your overall health and wellbeing.
Benefits:
Consuming nettle tea helps to flush toxins out of the body, thereby helps in boosting your skin health
Nettle leaves are rich in vitamin C and vitamin D. This adds radiance and glow to the skin.
Fights pimples, acne and keep the dark spots away
Treats skin allergies
It boosts blood circulation and hence helps to slow down ageing
10. Gotu Kola
Gotu kola also called Brahmi is a powerful brain tonic. It is used in traditional and Chinese medicines. The leaves are rich in amino acids, fatty acids, beta carotene, antioxidants, alkaloids, saponins and many more.
Benefits:
Increases blood circulation, Stimulates cells and prevents ageing
Rectifies wound and burns
Treats rashes and alleviates redness and itching
Guards the skin from UV damage
Combats wrinkles
Perfect blood purifier
Treats varicose veins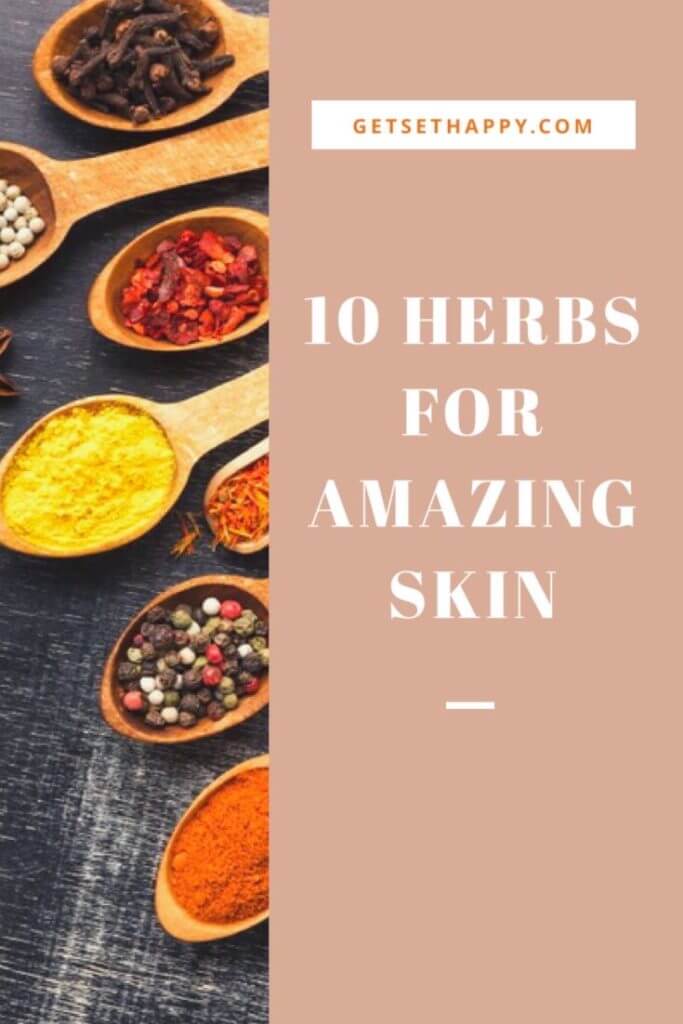 There are many plants available in and around our locality which can enhance our skin health without any side effects. It only helps to brighten your skin, but also it helps to maintain healthy, beautiful and flawless skin. Never ignore your skin ailments! Just treat your skin and beautify it with the above-listed herbs.