Starting a business online is everyone's cup of tea, but sustaining it in the long run – only a few can do this.
You may know how to plan for your business, you might even know the strategies for a successful launch, but the trick to staying, in the long run, lies in marketing. Yes, you heard that right, conceiving a business idea is easier. But to market it effectively to your target audience is way more difficult. Regardless of the industry, you wish to be in, the competition is fierce everywhere. And the only way to win is to bring your brand closer and closest to your TARGET AUDIENCE.
Things have changed, and door-to-door advertising is not the demand of the hour. Instead, one can find millions of customers online with just a click. But the very next question that pops up is, how to get started with advertising and get heard in this massive crowd?
The answer is, you have to stand unique in the crowd. Here are 5 ways you can do just that:
1. Reach Out To Influencers
The best way to target a specific audience is by reaching out to a public figure having a good follower base. For example, during the Big Billion Days by Flipkart, the brand collaborated with influencers across different spectrums to reach out to a diverse set of consumers. Some of the big faces were most-loved celebs like Amitabh Bachchan, Alia Bhatt, Deepika Padukone, MS Dhoni, and Puneeth Rajkumar.
The main reason behind reaching out to Influencers is that audiences often resonate a lot with people they love, and thus make a decision of buying a product/service. Moreover, engaging with the right influencer boosts credibility and expertise within a specific niche.
2. Email Lists To The Rescue
One of the top priorities while stepping into the world of the startup is building an email list of target customers. One of the best ways to get the email of your audience is by using a landing page or opt-in form on the website. After building the email list, make sure to connect to the audience regularly and offer them some incentives in exchange, like exclusive offers.
3. Industry Related Content Always Works
Advertising is much more similar to networking, even though it won't bring instant results, but if looked at from a long-term perspective, you would get a higher ROI. Make sure to regularly publish content or ads that match the needs of the target audience. Know that great content never fails to attract an audience and provoke engagement.
4. Value Your Customers More Than Ever
The most essential part of any business is to stay connected to your customers and more importantly value them throughout your journey. Simply start with a how-to guide or an FAQ section on your website for your potential customers. One can even attach a downloadable file with an in-depth guide that can be shared with family, friends, and colleagues. Yet another fastest way to stay connected to customers is by keeping a separate help center or a customer care number.
5. Get Local
The worst thing a business can do while starting is underestimated the power of local leveraging. Especially if you are new and want to get traction for your business, you must reach out to people to market your brand for you.
On a similar note, many big industry leaders offer a helping hand to new ventures to grow online. For example, on National Handloom Day, Flipkart and Himachal Pradesh State Handicrafts & Handloom Corporation partnered under the Flipkart Samarth Initiative. This step enabled under-served communities, local artisans and weavers, in the state to sell their products online.
Launched back in 2019, Flipkart Samarth Initiative supported the livelihood of over
7,50,000 artisans, weavers, and craftsmen across India. And in today's date, Flipkart works with 3,00,000 sellers on its marketplace platform. So, if you are starting now, Flipkart can be your go-to brand to sell and advertise your products online.
Start Advertising Now!
The above-mentioned are some of the proven advertising tips that will grow your business's popularity online. All these points clearly state that branding and advertising is the only key to growing online. So, what are you waiting for? Get to the drawing board, think up innovative advertising ideas, and give your startup the much-needed boost!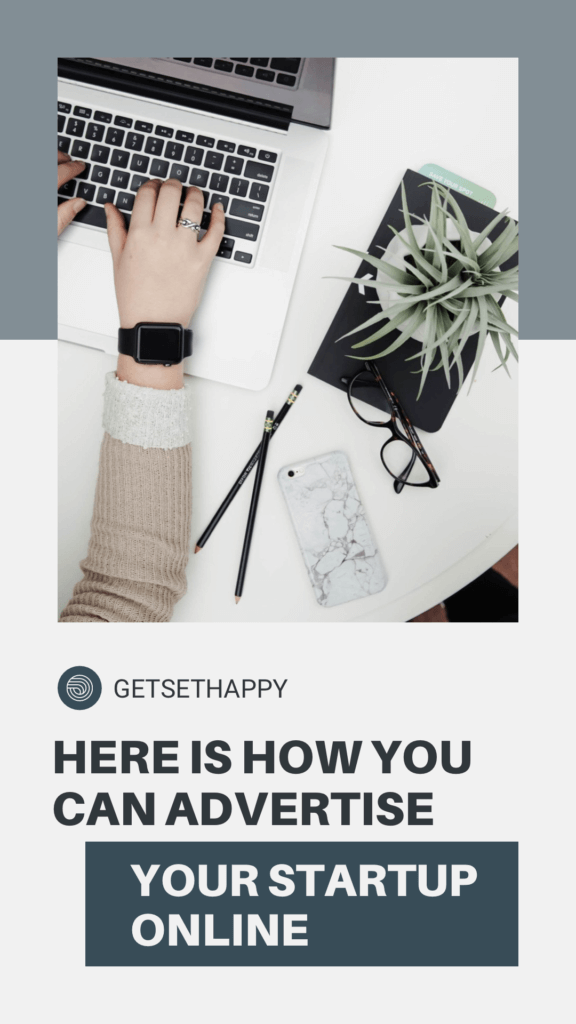 Featured Image: Background photo created by rawpixel.com – www.freepik.com