Hello everyone!
After a long time, I am back with another review of a classy Bath and Body Essentials product from Bryan & Candy New York.
The skincare and body care regimen begins with a refreshing and rejuvenating bath. So, today, I am sharing my review about super amazing bath and body essentials pack Bryan & Candy New York.
What Do Bryan & Candy Bath and Body Essentials Contain?
Bryan & Candy New York SUPAWOMAN KIT Sandalwood & Wild Fig Ultimate Bath and Body Set is a nicely packed box that contains a luxury range of products that are just right for everyday use. These products not just keeps the skin fresh but also make it feel ultra-soft, smooth, and silky.
The Box contains:
Luxury Body Wash
Indulgent Moisturizing Hand and Body Lotion
Refreshing Shower Gel
Ultra Moisturizing Soap
Luxury Loofah
This range has the extracts of Sandalwood and Wild Figs along with several premium ingredients which leave the skin clean, fresh, and moisturized for long hours, making you feel dry. And the fragrance of each product is divine!
Let's look at each product closely
Bryan & Candy, New York's Refreshing Shower Gel-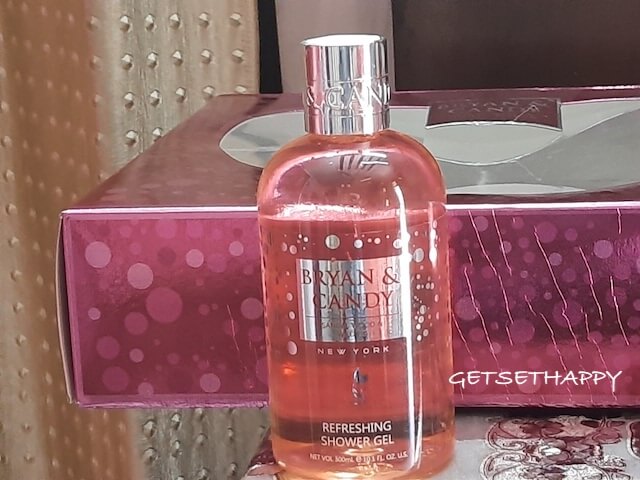 This gel comes in a transparent plastic bottle with an easy-to-use push-open lid. The shower gel is loaded with the goodness of sandalwood and wild figs. Although the fragrance of figs is more dominant but it isn't too sharp; it's very mild and lasts for several hours. This gel cleanses you gently, without stripping out natural moisture. So, I didn't feel dryness on the skin after using it. It foams up pretty well and overall gives a refreshing feel.
Bryan & Candy – New York's Luxury Body Wash –
This luxury body wash also contains Sandalwood and wild figs. This one is just too good. It not only cleans your skin but after using it, the skin feels moist and softer. I didn't even feel the need to apply moisturizer on my skin for few hours. It smells heavenly. I just enjoyed those few minutes of being in the shower with this Bryan & Candy – New York's Luxury Body Wash while using the Luxury loofah (read below about it).
Bryan & Candy New York's Indulgent Moisturizing Hand & Body Lotion.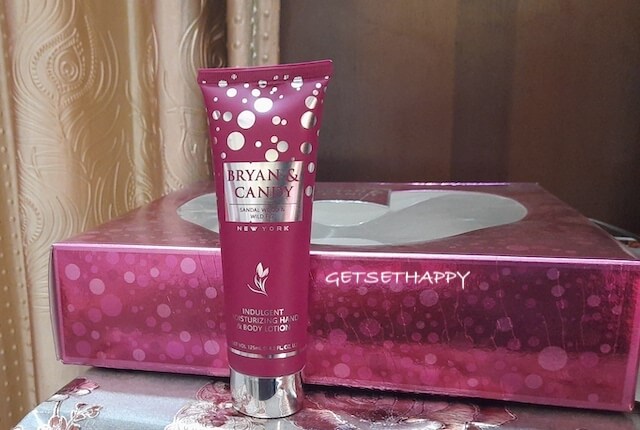 This one is just fab. The consistency of Bryan & Candy, New York's Indulgent Moisturizing Hand & Body Lotion is good enough. So, I just needed a little amount of lotion to moisturize. It is very light on the skin and non-greasy, so you don't feel sticky all the time. The moisturizer gets absorbed in the skin easily and leaves it softer and plump. It contains the goodness of sandalwood and wild figs. This is one of the finest lotions that I have ever tried.
Bryan & Candy New York's Ultra Moisturizing Soap
Ever since I had started body wash, I haven't used soap. But when I read It's ultra-moisturizing soap, I decided to give it a try. And you know what? I loved the texture of my skin after using this soap. Bryan & Candy New York Ultra-Moisturising Soap doesn't make your skin dry at all. In addition to Sandalwood and Wild figs, this soap contains Shea butter, Aloe Vera, Almond oil, Olive oil, and glycerine. All these ingredients have great moisturizing qualities. So, Heads up to the Bryan & Candy New York Ultra-Moisturising Soap.
A Luxury Loofah
The pack also contains a luxury loofah which is made up of a spongy material (more like rubber). The one is quite different from the usual nylon loofah which is commonly available in the market. It's quite soft and gentle on the skin and makes a good amount of lather on the skin (but a little lesser than the nylon one).
Packaging: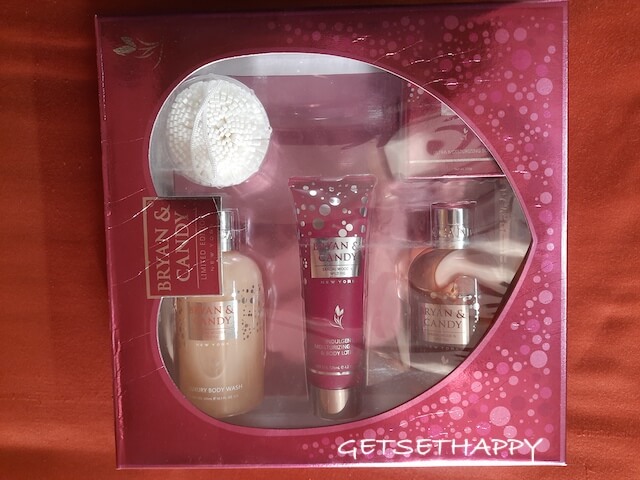 I loved the packaging. The first thought that came to my mind after seeing this kit was that this could be one of the most amazing gifts for women. This kit is nicely packed in a pink-colored box with a heart-shaped transparent cover in front, which makes all the things clearly visible. The packaging is astounding!.
Bryan and Candy: What makes the brand stand out?
Exclusive and beautiful packaging makes the box ideal for gifting
Products enriched with natural oils and extracts that retain the natural moisture of the skin
Products are Lightweight and non-greasy
All products are free from Paraben, and other harmful chemicals
Have good shelf life (36 months)
Makes you feel softer and plump
Wrapping Up
If you want to indulge in a luxury bathing experience, then Bryan & Candy, New York is simply the best for you. The products are available for purchase on Amazon, Flipkart, Nykaa, Snapdeal, and the brand's official website Bryanandcandy.com.