Here I come again with an amazing Review about Astonishing Shamanic Shakuntali, an enlightened woman from Siberia. Let me start with an overview of what is Shamanism.
What exactly is Shamanism?
Shamanism is a kind of religious practice wherein, the practitioner (a shaman), uses spiritual and magical powers for the purpose of healing. The practitioner is believed to connect with a spirit world in a trance state of consciousness. Usually, the practitioner is a priest or priestess who makes use of magical powers for the sake of curing the sick, clairvoyance the hidden truths, and controlling events. Although, many books and academic papers on shamanism, with a peer-reviewed academic journal on the study of this subject. I had never believed in any such practices before I came in touch with Shamanic Shakuntali.
Know the Astonishing Shamanic Shakuntali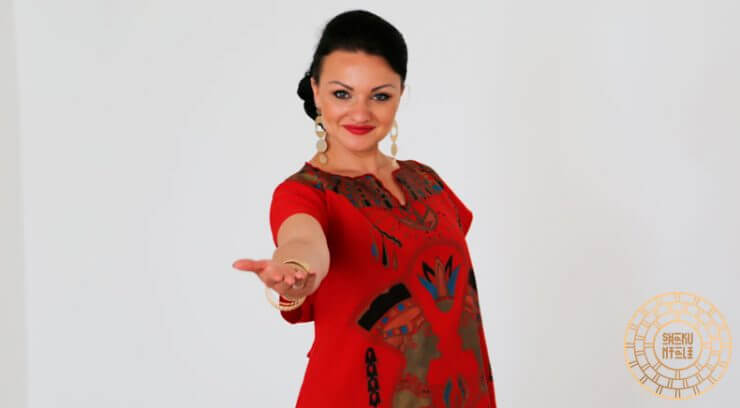 Shakuntali is a Siberian shaman, a spiritual leader of sacred feminine practices, a professional hypnotherapist, and an inspirational speaker. She has been helping people to deal with their life problems for more than 15 years. She helps people to bring harmony in relationships through the learning of Cosmic Laws.
We often deal with several life problems that appear as a roadblock to life's progress. We feel stuck, we feel helpless. It could be serious health issues (sometimes incurable ailments) or relationship problems. Such problems that are not easy to deal with are somewhere deeply rooted within us and treatment from the outer world doesn't seem to work. There come the enlightened souls like Shakuntali into the picture.
During her unique individual session of shaman therapy; she makes an energetic diagnostic of your needs. Accordingly, she performs a special personal Ritual. This ritual can be a Gyud session or a Purification of the Karma of your Lineage. She possesses clairvoyance – the ability of instant opening of foreordainment and healing abilities. She is a Doctor of Psychology and a founder of the International Academy of working with subconscious "Gyud"
What is the GYUD Method?
GYUD is an old Tibetan method of accessing the subconscious mind for healing etc. GYUD is a primordial method that our ancestors used to tap into their subconscious, so as to discover the hidden potential, to free themselves from fears, cure themselves of illnesses, and find their life calling.
Although, contemporary Hypnosis had been developed from GYUD but it is only a small piece of it. Shamanic Shakuntali utilizes the GYUD method to help people.
She takes both individual sessions as well as conducts live events to help the women to live a happy life, to realize their life mission, talents, & abilities, and eventually become the source of love for the whole world. To know about her live events and online school go to this site.
Bottom Line
The bottom line is you can start solving the critical problem yourself, but it may not result in 100% despite a lot of struggle. However remarkable results can be achieved at her seminar. There are specific rituals and practices from the enlightened priestess, Shakuntali in her online school, retreats, offline seminars, and Charms of power, which can help you realize your full potential and get out of the rut of complex life problems.
Featured Image by magicbowls from Pixabay