Due to the COVID-19 pandemic situation, not just moms but almost everyone is working from home. however, this has added extra pressure for work from home moms, of working as well as managing home at the same time. Having some delicious yet quick and healthy snacks handy can save you from draining out. These 10 Quick and Healthy Snacks Ideas for Work from Home Moms will set you in the right direction!
Here is my list of 10 Quick and Healthy Protein-Rich Snacks Ideas for Work from Home Moms which are really quick and loaded with nutrition.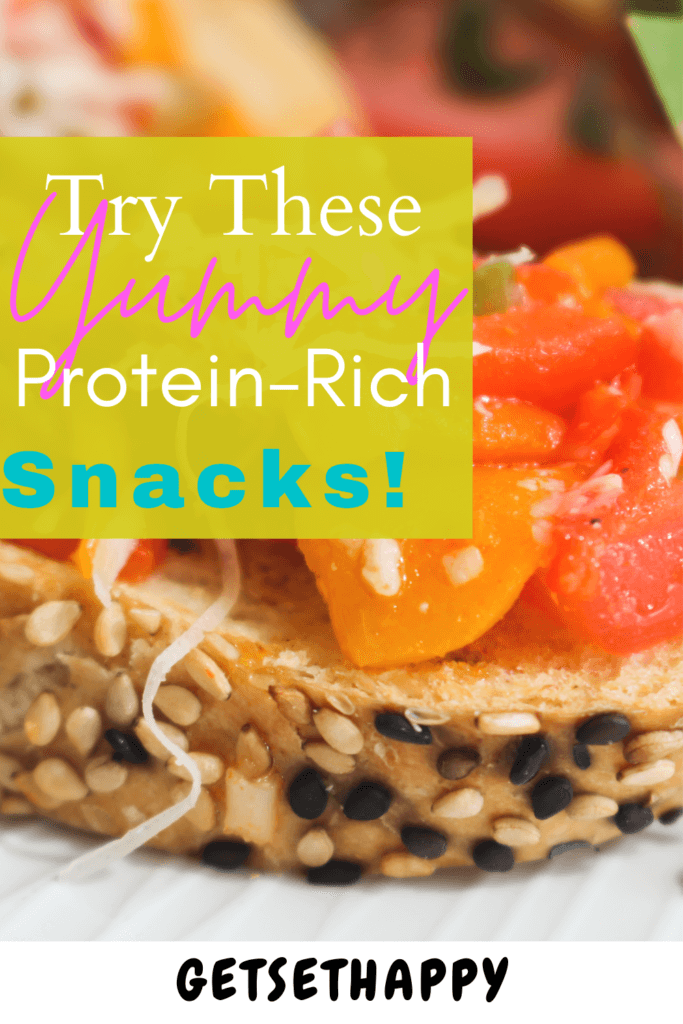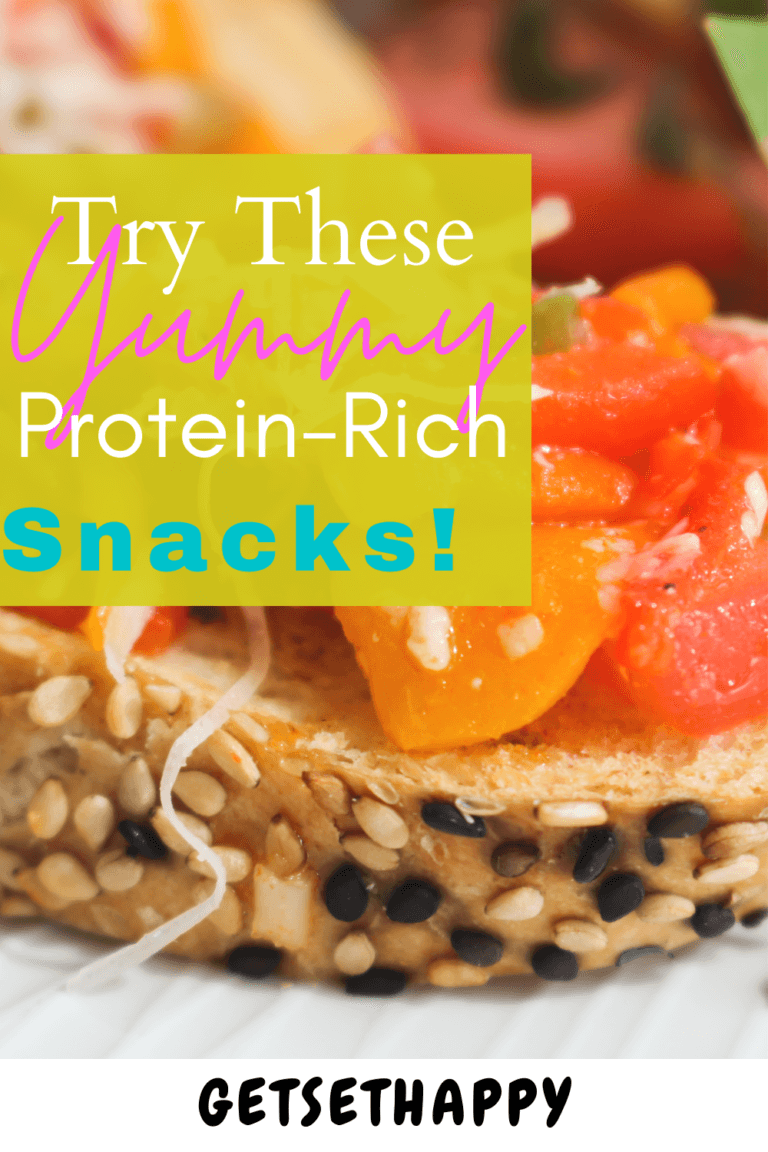 1.) Dried Chickpeas
I love dried chickpeas! It's just a quick addition to your work desk, yet a game-changer when I need it. Packed with protein as well as fiber, Chickpeas helps you feel full, fast. It is available in single-serving packets or if you need a bigger one, you can get that too, from almost all grocery stores and convenience stores. It's super easy to keep it handy. If you have a sweet tooth, you can consider honey-roasted-flavor of dried chickpeas! This is my favourite amongst all protein-rich snacks.
2.) Almond Butter Packets
Almond butter is a baggie of sprouted almonds and an apple. It's yummy and undoubtedly – super healthy. Loaded with protein, vitamins, iron, and omega 3 fatty acids, it fills you faster and suppresses your frequent hunger cramps.
3.) Hard-Boiled Eggs
Who doesn't know how healthy hard-boiled eggs are. This protein-rich healthy snack is easy to prepare (you simply need to boil it in water) and carry along. Loaded with almost all the nutrients that our bodies need, particularly high in B vitamins and traces of minerals, will keep you full and content until your next meal. Moreover, the fullness-promoting properties of eggs also help in reducing the number of calories you consume during the rest of the day.
4.) Jar of Yogurt loaded with berries and nuts
Add some fresh strawberries, blueberries, and almonds to some plain yogurt and store this mix in the fridge overnight, and it is ready! It's an easy yet power-packed breakfast you can eat anywhere. This snack is high in protein, antioxidants, and healthy fats. Not to forget, this protein-rich healthy snack it tastes fabulous
5.) Fruit & Nut chews
This "No-refrigeration required" snack is a handy fruit and nut bits. The sweet and salty combo of nuts and fruits provides protein and fiber to help stabilize blood sugar levels and natural quick energy.
6.) An Avocado
Simply amazing fruit that easily fits into your handbag and can help you fight untimely hunger cramps. An avocado not only fills your tummy quickly, but it's an effective solution to tighten your belly effortlessly. Just reach it out whenever you feel like stuffing something in!
7.) Energy Bars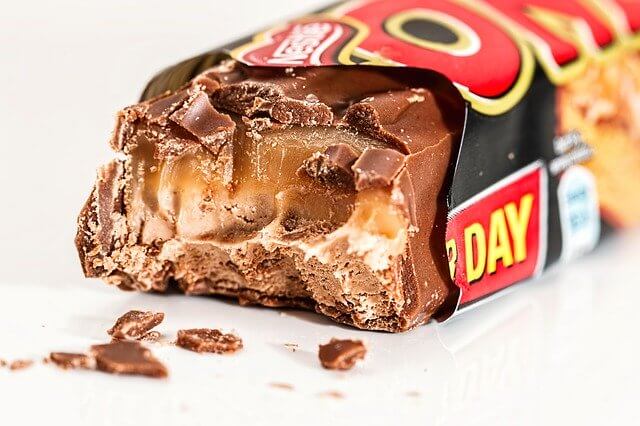 These easy-to-carry snacks are super perfect to curb your hunger cramps. They don't require refrigeration and remain perfectly fine at room temperature and it won't spoil in your bag. Energy bars contain a good amount of healthy fats to keep you satisfied, carbs, and proteins for an instant energy boost. Most of them don't contain added sugar, so keep a check on your weight too. This is just a perfect snack for work from home moms.
8.) Trail Mix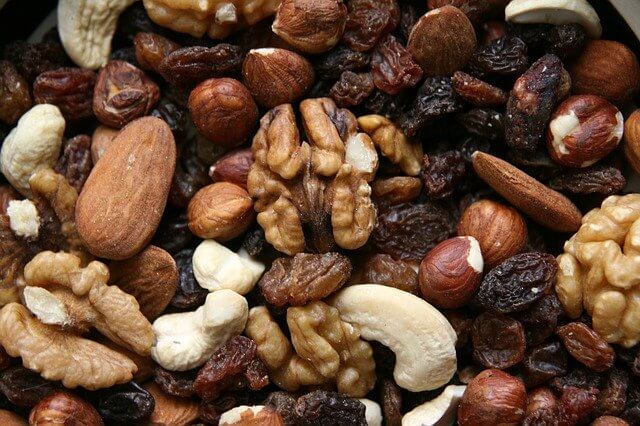 Snacks like Trail Mix contain protein, fiber, and healthy monounsaturated fat will keep you energized and control your hunger. Trail Mix are readily available, but to get your choice of flavors, you can make it yourself. My trail mix recipe includes a mixture of almonds, raisins or dried cranberries (they'll give you an energy boost), and pumpkin seeds (they contain antioxidants like carotenoids and vitamin E). Isn't it simple and great?
9.) Handful of Almonds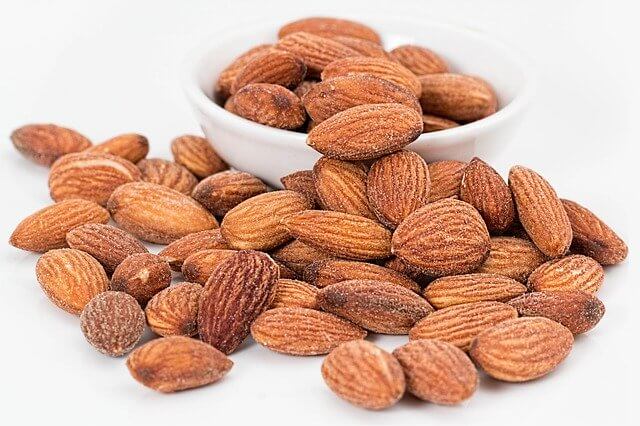 There is nothing as fulfilling as a handful of Almonds. It is the simplest way to feed yourself on protein. On an average, 18-20 pieces of almonds provides 6 grams of protein. Besides, almonds also contain good amounts of vitamin E, riboflavin, healthy fats and traces of minerals.
Snacking on protein-rich healthy almonds regularly is associated with many other health benefits and may even help you to lose weight. (Information source https://www.ncbi.nlm.nih.gov/pmc/articles/PMC3257681/)
While almonds make you filled with energy in no time, these are also high in calories, so it's important to stick with the recommended serving size.
10.) Pumpkin Seeds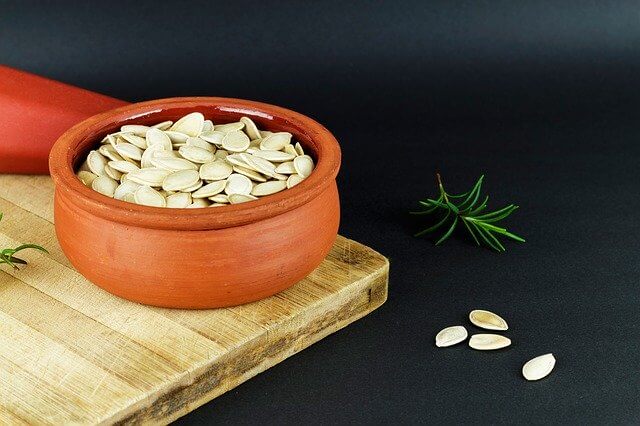 Keep it readily available on your work from home desk. Pumpkin Seeds are high in protein and many other important nutrients. It's just a perfect and quick healthy protein-rich snack to carry along. It can keep you full, until your next meal. You can consume them raw or may like to roast it with a little bit of spices.
A Pro Tip
Most of the above mentioned healthy protein rich snacks are dry and can be stored for quite a few days. You can use some high quality airtight food containers to store them. I use stylish looking kitchen storage containers by Vaya. In addition to its usefulness, this jar is classy enough to be placed on work desk.
Bottom Line
So, these are the 10 Quick and Healthy Protein-Rich Snacks Ideas for Work from Home Moms. Whenever you need to fill ourselves while working from home, it's not necessary to rely on French fries or a packet of chips. There are many healthy snacking options available, which are handy enough to prepare and keep them handy. So the next time when you need to feed yourself while running around between work and running around, have some of these healthy snacks to keep you on track.