It is easy to get bored of looking at the same four walls day in and day out. If you are feeling stuck in a rut, don't be afraid to change it up a little at home. Jazzing up the home doesn't have to cost a small fortune. Sometimes a few key pieces here and there can work wonders. Here are 4 great Home Interior Design ideas to help you make a statement.
Top 4 Home Interior Design Ideas to Help You Make a Statement
1. Sliding Barn Doors
Sliding barn doors are fully functional, beautiful to look at, and they also add a modern touch to a home. They are incredibly versatile, and there is a range of hardware, material, and style options to choose from. Not to mention, they function well in place of a regular door but can also be installed on a window to provide a quirky, contemporary vibe. Interior barn door shutters are customizable and can accentuate existing room décor. Not only are they aesthetically pleasing, they are also great for blocking out sunlight completely, and they take up very little space due to their sliding nature.
2. Display Artwork
One of the best interior designing ideas is to add artwork to the space. Artwork can be incredibly personal, and displaying it in your home can reveal a part of your personality to visitors. Standalone artwork can be displayed on shelves as centerpieces to be admired, while larger pieces can be used to decorate empty corner spaces in a room.
3. Eye-Catching Light Fixtures
An easy way to make a statement is by changing up your light fixtures. From mesmerizing chandeliers in the hallway to incorporated cove lighting in the bathroom, there are an array of light fixture options to choose from, depending on your style. When picking the right fixture, always consider the space they will be occupying. For example, sconces, or wall lights, are great for decorating an empty wall space in the landing. While hanging attractive pendant lights above a kitchen island will help it stand out. Lighting can also be used to draw attention to the key features in a room and can also be used to light up dark areas in the home.
4. Wall Décor With the Wow Factor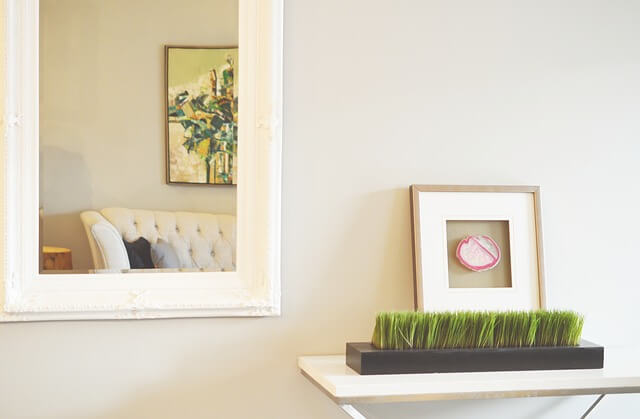 It doesn't matter which room you want to revamp, boring, plain walls can be given a whole new look with statement wall décor. Mirrors are a great way to add aesthetic appeal and function to a wall. A dramatic full-length mirror in the foyer can add a touch of glam to your home, while a collection of mirrored pieces can make a living area appear bigger. When used properly, well-placed mirrors can make a small room feel more spacious, and they can add dimension to a living area. In addition, hanging up decorative scarves and tapestries can add texture to a room, while framed photographs give it a personal touch. Instead of hanging up wall décor, you can make a statement with a feature wall instead. Use vivid wallpaper or bold paint to contrast the other walls. Alternatively, you can get creative by designing a mural or applying stencils to your feature wall.
Discover more amazing and budget-friendly Interior Designing Ideas and other home upgrade ideas here.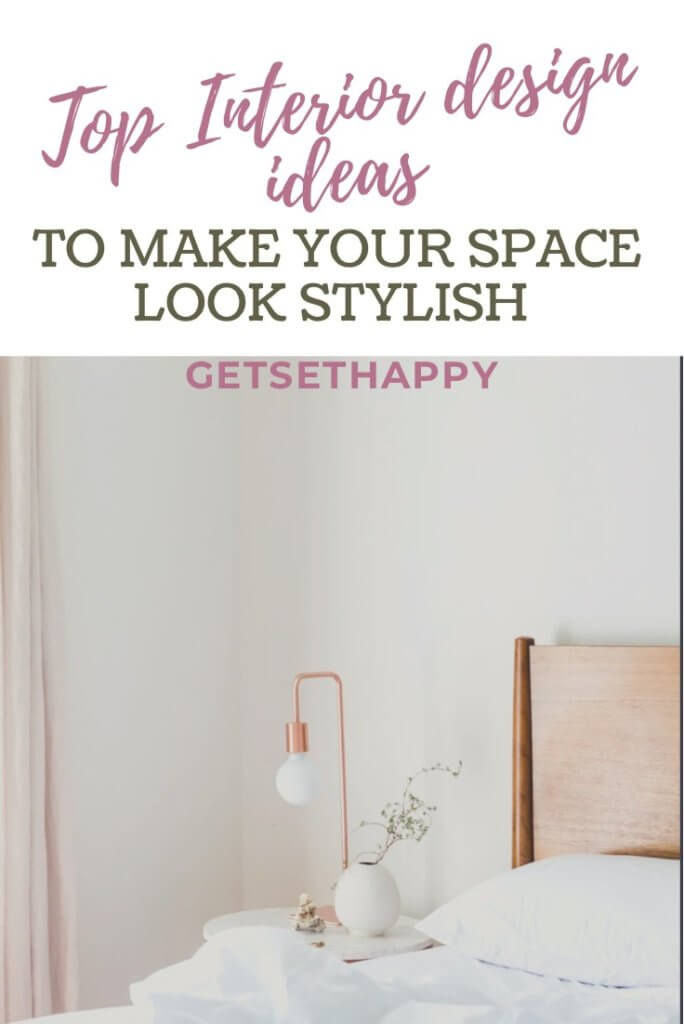 Featured by Rudy and Peter Skitterians from Pixabay