South India is famous for many things including Idli, Dosa, Mysore Pak, and Sandalwood. The word south Indian Breakfast brings a picture of Idli, Vada, Upma and Masala Dosa to most of the people. I agree that these are the most popular breakfast dishes here. But there are many more which are easy to make, healthy and tasty too!
Here, I will introduce you to unique and lip-smashing 5 Easy to make South Indian Breakfast Dishes with recipes and tips on how to make them quick. I am sure this will help the working clan a lot.
5 Easy to make South Indian Breakfast Dishes
1. Gundpongal – Crispy, soft breakfast!
This delicious delight is crispy outside and soft inside! The recipe is also very simple:
Soak 1 cup urad dal, 4 cups rice and 1 cup puffed rice together for 4 hours. Grind the mixture to a smooth paste to the consistency of idli batter.
Add salt to taste and allow it to ferment overnight.
Make tasty Gundpongal and relish it with chutney.
If you have no time to make chutney just add onion, coriander leaves and green chili, all finely chopped. This will be self-sufficient requiring no side dish.
You need to plan this the previous evening.
2. Healthy, fibre rich Jolada Rotti
This does not need any planning. You need to have a stock of Jowar flour to make jowar roti. This rotti will be crispy, tasty and keeps you full for a longer time.
Add finely chopped onion, coriander, green chili and salt to taste to jowar flour. Mix it well to make batter. Spread it on dosa pan, add little oil, bake it with a lid closed. You can make it crispy by spreading it thin or make it soft by making it a little thick or adding little more water.
Vegetables like carrot, cabbage, cucumber, pudina or any vegetable of your choice can be added to this. Adding freshly grated coconut is optional. It can be relished either with chutney or just butter or ghee.
3. Ragi Dosa
Ragi is the favorite food of many south Indians. It is mostly consumed with lunch and dinner – Ragi Balls along with sambar. For those who are looking for a twist, Ragi dosa is a good option for breakfast. This does not require any preparation and can be made instantly.
Mix 1 cup Ragi flour with half cup curd and salt to taste. Make a thick paste by stirring well to break all lumps and to get even texture. Now add water slowly and bring it to the consistency of dosa batter. Make dosa from this batter.
Chutney and butter go very well with Ragi Dosa. Alternatively, you can also add onion, green chili and coriander to the batter and skip the chutney to make it easier.
Ragi dosa is good for health, filling and easy to make.
4. Multi-pulses dosa for a morning dose of energy!
Multi pulses dosa contains more pulses and is a healthy breakfast. This needs a little preparation the previous day. Pulses are a good source of protein. If you eat them with husk, it is still better for health. Full of fibre, it also gives you sufficient vitamins and minerals.
Mix 1 cup each of Moong Dal, Toor Dal, Gram Dal and Rice.
Add ½ cup urad dal.
Soak all the ingredients for 5-6 hours.
Add 2-3 red chilies, curry leaves and ginger while grinding.
Grind this mixture to a coarse texture. Bring it to the consistency of the Dosa batter. Add salt to taste.
Allow the batter to ferment. This batter ferments very fast, so if you do not like the sour taste, soak it in the night, grind in the morning and prepare dosa after 30 minutes.
Dosa from this batter will be crispy. You can relish this with chutney and butter.
Alternatively, you can add onion, coriander, green chili to the batter and make dosa.
This is filling and keeps you hunger-free for long. You can also use moong dal with husk which is good for digestion.
5. Poha Vegetable Bath
This is easy to make breakfast which can be made healthy and tasty by adding a lot of vegetables. No previous preparation is required except to keep vegetables cut and ready.
Since you can add a lot of vegetables, this is healthier and tasty too. You can add vegetables like beans, carrot, capsicum, peas, any leafy vegetables, cabbage, alu, onion, etc. Virtually anything fits into this amazing dish.
Ingredients
Green Chili – 2 or to taste
Vegetables of your choice cut into small pieces
Poha – 1 cup (serves 2 persons)
Freshly grated coconut
Mustard
Gram dal, urad dal,
Oil three spoons
Ginger, jeera (optional)
Salt to taste
Lemon juice
Curry leaves
Preparation is simple. Just cook all vegetables except onion and capsicum, in pressure cooker for one whistle. In a pan heat oil, add mustard, when it splutters add urad dal, gram dal, green chili pieces, fry till green chili turns whitish, now add onion, fry for 2 minutes, add capsicum, fry for 5 minutes on low heat.
Add Poha washed well (Note – no need to soak Poha, just wash it and drain out water). Let it cook in low heat for 5 minutes. Now add boiled vegetables, salt and curry leaves. Let it cook for another 3-4 minutes. You can adjust the softness by adjusting the water.
When it is done, add grated coconut, chopped coriander leaves, lemon juice and mix well.
Yummy Veggie Poha is ready to relish.
These are my suggestions for healthy and tasty 5 Easy to make South Indian Breakfast Dishes, especially for working women.
If you are a foodie, Try these Lip-Smashing Street Foods in Delhi
About the Author: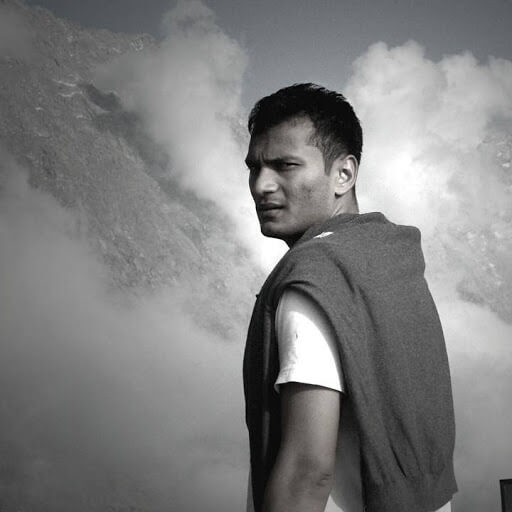 Amit is an avid traveler and passionate writer. His weekends are dedicated to travel and free time dedicated to writing. His passion for both these hobbies made him start realbharat.org.  The blog is intended to bring out the real India and present it to the world!