As the summer is here, so is the need for open spaces with adequate ventilation! If you have a backyard space that can be transformed into a living oasis, this is precisely the right time to do so. Living indoors for extended hours, especially during summers, can prove hectic considering the increased temperature.
To diffuse the heat, you need proper cross ventilation and open air space. And if you already have a space that you can utilize, nothing is better than that! Transform the unused space into something that is your personal project as well as your escape when weather and times get hard.
Here's how you can put your unused outdoor spaces to use: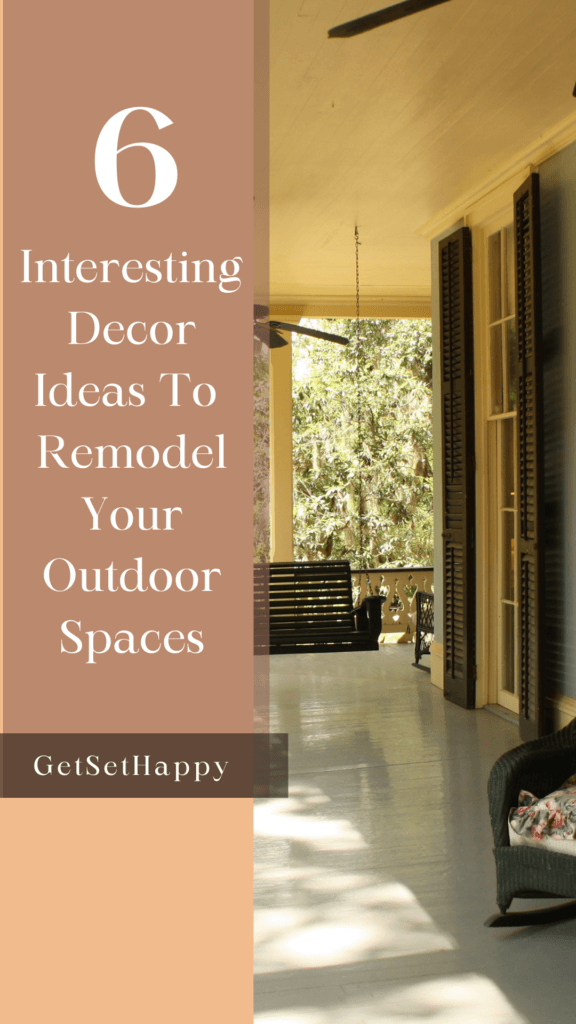 1. Build A Patio
What better way to put your outdoor space to use than by turning it into a patio? Building a patio equals to more family time, dinners, and recreations in the area. Patios generally bring some kind of positivity and add value to your home compared to a vacant space. In fact, this aspect can be augmented by planting different kinds of plans there (don't hesitate in getting your hands dirty there). It is as good an addition to your home as it is for your good health and recreation.
2. Add Tiles In Your Patio
If you think you could only use tiles inside your houses and commercial spaces, think again! These days, you can easily find tiles for your outdoor spaces. With their durability, you can utilize these tiles as per your wishes and requirements. For your garden or patios, you can go for ceramic tiles or porcelain tiles, for instance. These tiles are resistant to stains and scratches and will last you for a long time. Their low porosity makes them sustain long-standing water exposure too.
3. Create Separate Spaces
If you have limited outdoor space yet big enough to get creative, you can create separate spaces within that outdoor space. This will keep your outdoor area from looking cramped and congested, as this separation gives an impression of being a larger area. To start with, you can always demarcate the space for a lawn-type area, a dining space, and a sit-out in a separate space.
4. Make Moveable Seatings
A backyard or a patio is a small yet functional space where you want to go to recreate or rejuvenate. You can make the space more accessible by adding moveable furniture. Choose lightweight chairs and tables that can be easily moved and rearranged. This way, you can even change the layout of the area every now and then.
5. Create Shades
Make your outdoor seating area look more like an alfresco dining space. Add a shade or two to keep your seating furniture and yourself secure from the mighty sun. Besides that, another advantage of this method is that it adds a vintage aesthetic to the space.
6. Opt For Interesting Lights
Just because it's an outdoor space doesn't mean that you give up the opportunity to experiment with lights! There are plenty of choices to make the most out of your outdoor seating area. Use fairy lights or simple LED lights that will lighten up the space after dusk. It adds a great atmosphere to the area.
Conclusion
Your backyard can be a great asset to your property and your daily life if done the right way. It also enhances the value of your asset overall. Understand the space properly and see what can be done to beautify your outdoor area & remodeling your deck. How relaxing would it be to sip on a Pina colada in the heat of the sun under the umbrellas in your backyard? Tempting, isn't it?
Discover more Home Improvement Ideas for recreating your living space.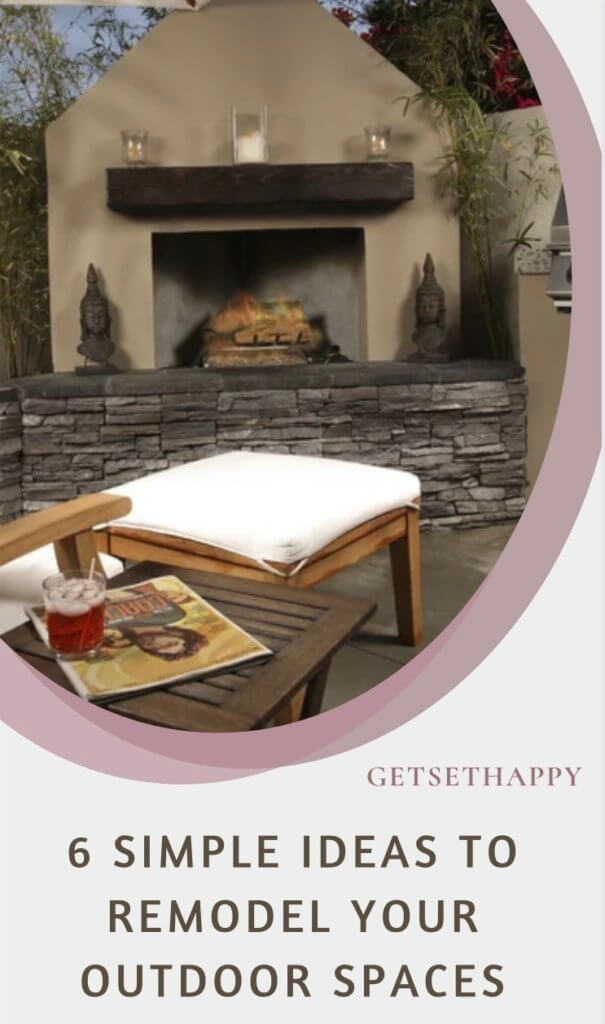 Author Bio:

Isha Tandon works as a Digital Content Strategist for Orientbell Limited, a leading tile manufacturer in India. Isha's knack for understanding audiences helps her create value-driven content for her readers that not only educates and informs but is engaging and interesting to read as well. She creates lifestyle pieces that focus on interior design products, trends, and processes. She loves to travel to historic places with rich architecture.
Featured Image: Anja-#pray for ukraine# #helping hands# stop the war from Pixabay