There is much to be said for upgrading your home to energy-efficient replacement windows. They can offer a range of benefits that will help your home be more comfortable to live in, save you money on your utility bills and increase the value of your property.
Energy-efficient windows protect your home from the UV rays that can cause fading and deterioration of your carpet, furniture, and other interior materials. They also help reduce condensation, which can lead to mold and mildew growth.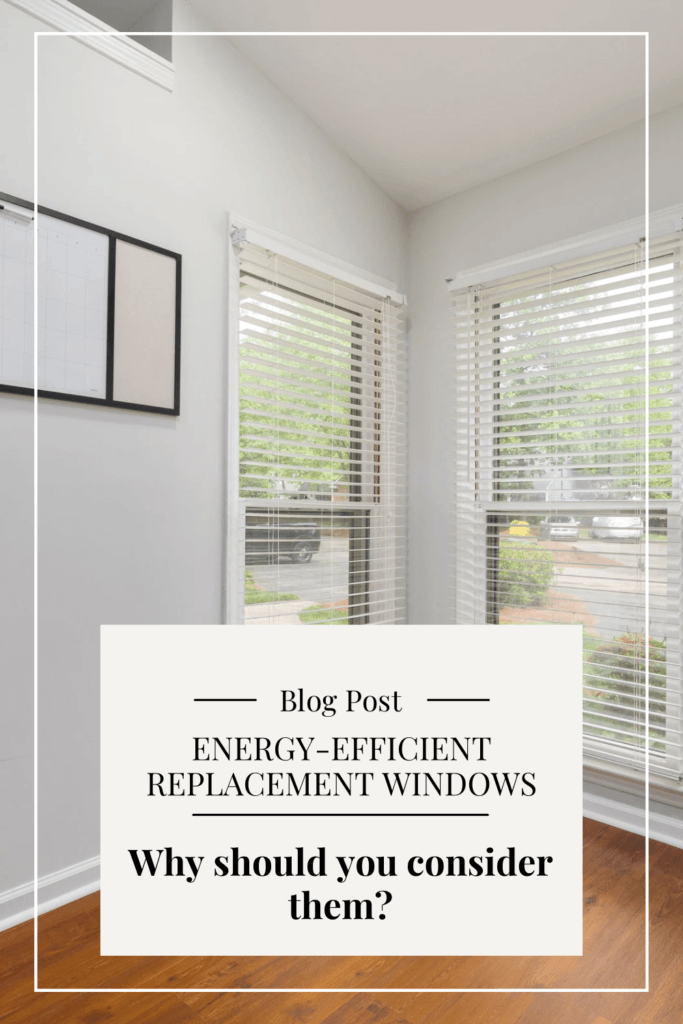 Reduce Energy Bills
Energy efficiency is a primary concern for homebuyers in Florida today because of high energy costs. Upgrading to Energy Star-certified replacement windows can significantly affect how much you spend on energy.
However, the amount you save will vary based on location and current window type. Some homeowners in Florida may also qualify for tax credits or rebates.
Most Florida Windows and Doors are energy efficient, which is important since a better-insulated structure helps minimize fossil fuel consumption, which contributes to climate change and global warming. It also reduces carbon emissions, which are vital to the environment.
You may also like to read: How to Make Your Old Home Energy-Efficient?
Increase Home Value
Upgrading to energy-efficient replacement windows is a great way to improve your home's comfort and resale value. According to the Department of Energy, ENERGY STAR-certified windows can reduce your annual energy costs by up to 12%.
The benefits of upgrading to energy-efficient replacement windows include lower maintenance costs, better insulation and a more comfortable living environment. New energy-efficient windows will also help your home become green.
Adding new windows to your home is one of the most affordable ways to increase your home's resale or rental value. It's an investment that can yield up to an 85% return on investment, and the monthly savings from energy efficiency add up quickly.
Low Maintenance
Upgrading to energy-efficient replacement windows can significantly lower your utility bills and improve your home's comfort. While it's essential to choose windows that have a high ENERGY STAR rating, there are also many other factors to consider when selecting your replacement windows.
Unlike traditional windows, which often need repainting, new replacement windows are usually made from vinyl or aluminum that don't need to be painted and require little maintenance. They also feature tilt-in designs and between-glass shades that won't collect dust or need cleaning.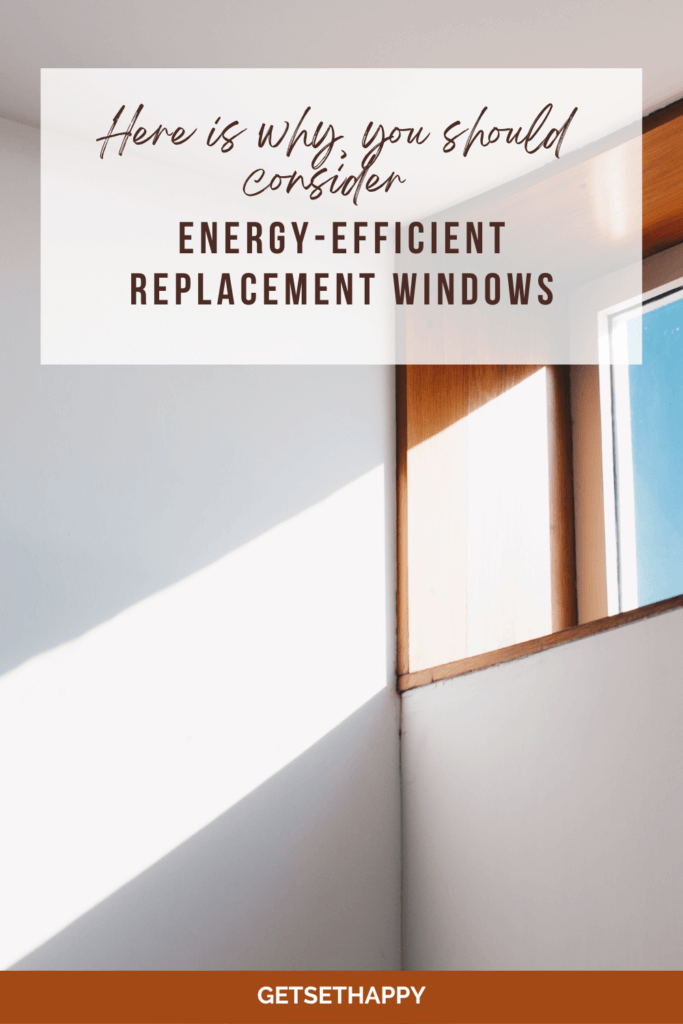 Reduce Condensation
Energy-efficient replacement windows save you money and reduce the amount of condensation that can form on your home's windows.
Window condensation occurs when a moist air vapor reaches a cold surface, usually on the inside of the glass. It produces streaks and puddles of water that can damage the paint on your home's walls.
New windows with Super Spacer warm edge technology, Argon gas and Low-E glass can significantly reduce condensation on the window's interior. This helps prevent moisture buildup and mildew, which can contribute to mold and rot.
Reduce Noise
Whether it's heavy traffic, planes flying over or lawnmowers going around, noise can disrupt your home's peace and comfort. Luckily, replacing old windows with energy-efficient replacements can reduce outside noise.
Window technology can slow the transfer of sound waves by optimizing air space, mixing glass thicknesses or adding extra panes of glass. This creates a series of barriers that keep sound away from your home.
A combination of these features, properly installed by a reliable window installation company, can significantly reduce the amount of outdoor noise in your home. It's also important to consider preventing air and noise infiltration during the installation process, which will ensure your new windows perform at their best.
Featured Image by zinkevych on Freepik