Everyone deserves to be safe and secure when they go to work every day, but occasionally accidents can happen that can result in injury and a loss of time at work. Usually, these situations can be resolved quickly, and your employer should always do what they can to help you recover and support you through this process. However, sometimes there are disputes over liability, and some employees can even face unfair dismissal and other stressful circumstances as a result. Below is a list of some of the most common workplace accidents, and some advice on how you can deal with these scenarios if they ever happen to you.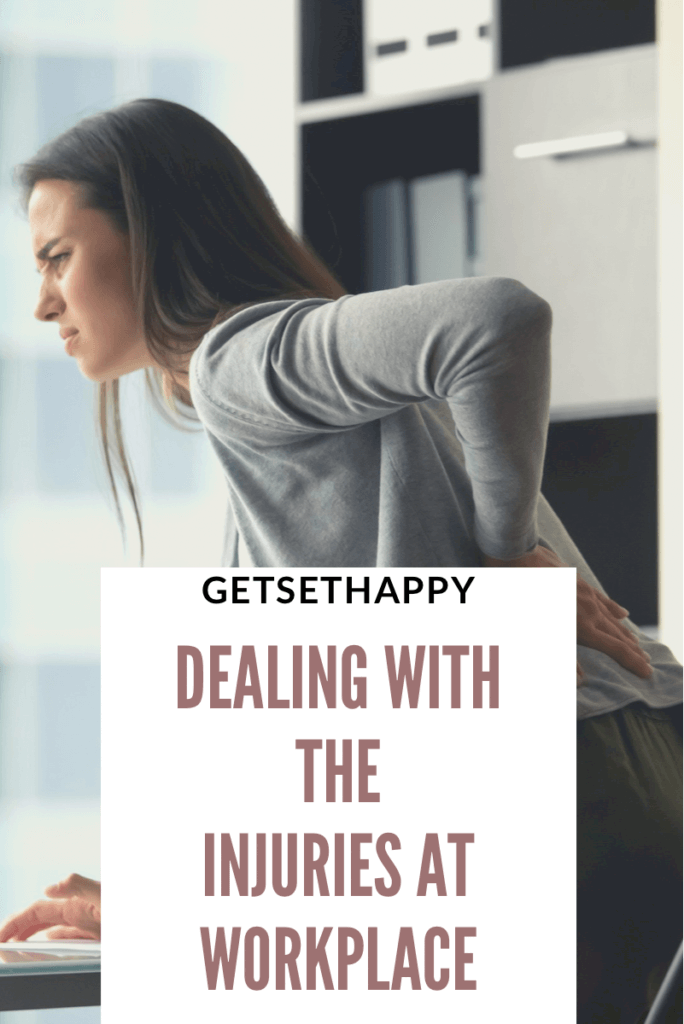 Common Accidents in the Workplace
– Slips and Trips

Slips and trips are probably the most commonplace accidents that occur in the office or other places of work. It's easy to misstep and lose your balance, but while most of these falls don't leave serious injury, if you do land in the wrong way or hit an object on your way down, you could end up in the hospital. If there are any wet floors or other hazards that people should be aware of, it's the job of your manager to make sure that adequate signage has been displayed to warn people of these dangers. If this is not there, they could be liable for your injury.

Repetitive Strains
Another regular injury that employees might experience is repetitive strain. This occurs when you are doing the same or similar actions over and over again, such as typing at a keyboard, lifting heavy items, or controlling machinery. The best way to help with repetitive strain is by resting your muscles, but this isn't always possible without taking time off work. In more severe cases, you may even have to look at the option of physical therapy or surgery.

Fall from a height
Falling from a great height can also be a risk factor for certain jobs in construction, or if you work on maintenance for large office blocks or apartment complexes, for example. Even people working in creative industries such as building sets, for example, can be vulnerable to this. It is the job of your employer to do the proper risk assessments before you go on-site, as well as providing you with the right PPE and secure scaffolding.
These are just some of the most frequent accidents that can happen in the workplace that you might come across at some point in your career, but there are also other hazards to watch out for as an employee. So, what should you do if any of these incidents happen to you at work?
7 Ways to Deal with a Workplace Injury
1. Seek First Aid
If you have injured yourself at work, find the allocated first aider and get them to help you. There should be a fully equipped first aid kit in your place of work, including burn gel, a gauze, an assortment of band-aids and bandages, painkillers such as ibuprofen and paracetamol, scissors, tweezers, and sterile dressings, as well as anti-bacterial wipes or gel.
2. Report it to Your Manager
You must make sure you report your accident to your manager so they can officially record it. This can be used later if you need to claim compensation against your employer. You should make sure they note the date and time of the accident, details of any injuries caused, your name, and as much information on how the accident happened (e.g., was there a loose floorboard or liquid on the floor with no sign?) as possible.
3. Tell Other Employees
If no one else was around to witness your accident, make sure you tell others about what happened. Again, this will help if you need witnesses to confirm that you were injured, and they saw you after the accident occurred. If nothing else, you can help them avoid hurting themselves by letting them know to avoid a certain area or to be careful if they are working there.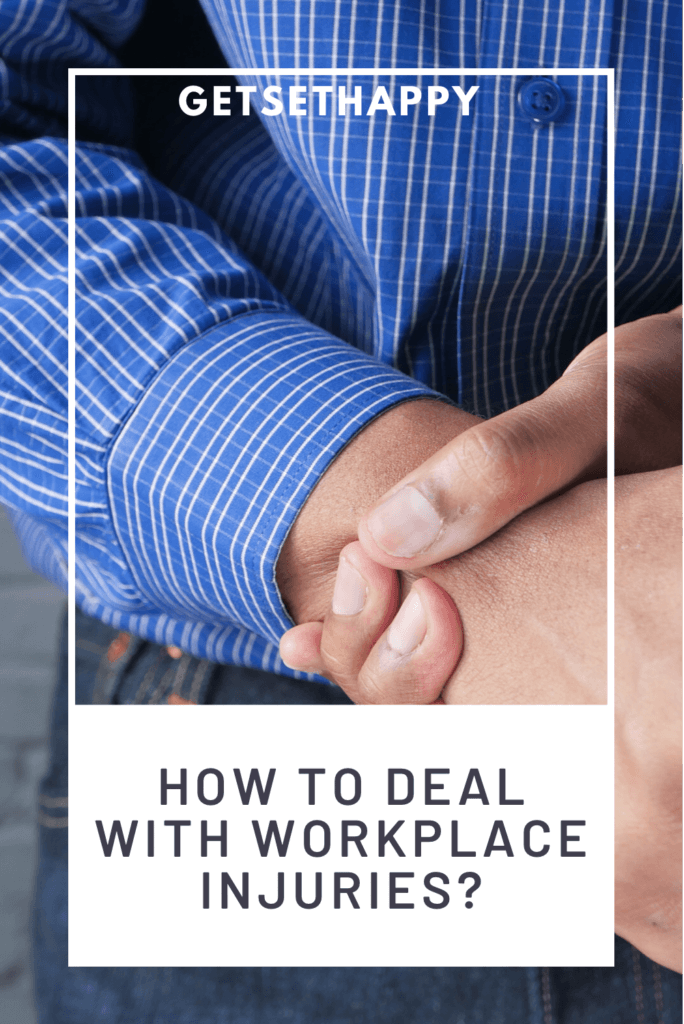 4. Get A Medical Examination
Sometimes the severity of an injury doesn't become apparent until sometime after the incident occurred. A small fracture might only feel like a sprain, but if you're still in pain hours later or into the next day, seek further medical examination to make sure your injuries aren't more serious. If it is clear that your injury is bad at the time of the accident, your manager will need to call the emergency services or take you to the emergency room themselves.
5. Establish Whether Your Employer Is Liable
Usually, Employers arrange for Occupational Health Assessments in order to promote workplace safety, reducing the risk of injuries, and ensuring compliance with health and safety regulations. Although, even if your employer has done everything that they can to make the working environment safe, this doesn't mean accidents still can't happen. However, if they have cut corners when it comes to health and safety procedures, and this incompetence has led to you or someone else getting hurt at work, you are entitled to compensation as they are liable. If you're not sure, you can always ask HR about this.
6. Get Legal Aid
If you are going to request further information from an attorney, or you want to get representation to file a suit against your employer, make sure you get the right kind of lawyer. For example, Brown and Crouppen Law Firm are personal injury attorneys, who are exactly the kind of firm you should approach if you want help in this kind of situation. They specialize in this kind of law, so they will have all the right expertise to give you the best chance of winning your case and offer you advice on how to proceed.
7. Make a Note of Expenses and Losses
If you have had to take time off work due to your injuries, your employer must pay you sick pay. However, this wage is likely to be less than you would usually earn, so make a note of any expenses incurred as a result of the accident, such as medical bills, as well as any losses you have made due to a reduced income over that period. If you are entitled to compensation, you can try to get some or all of this back.
Closing Words
Sometimes it might feel intimidating going against your employer for compensation over an injury, but if they haven't taken the right precautions to keep you safe at work, you are entitled to this. If you are ever in the unfortunate circumstance of being involved in an accident at work, use the tips above to help you navigate the situation and to make sure you're getting the outcome you deserve.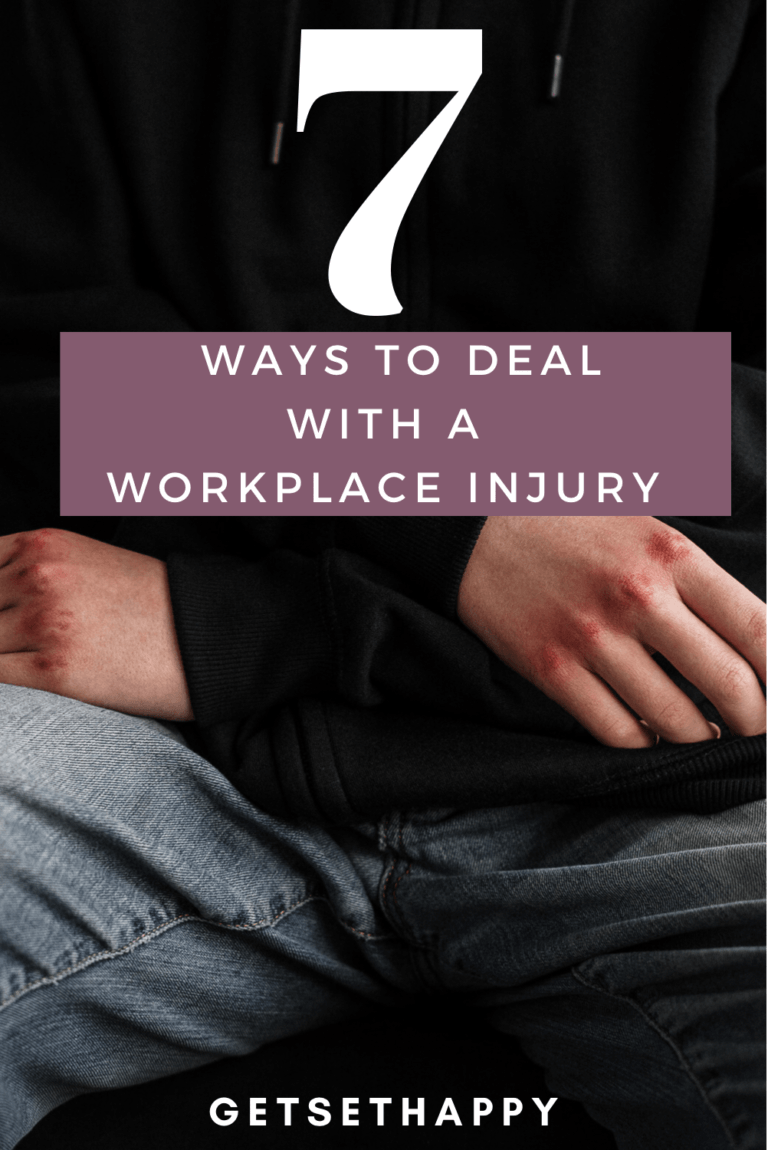 Featured Image: Business photo created by yanalya – www.freepik.com