Whether on film sets or in an event, Bollywood celebrities are always expected to dress in their best. They are the trend-setters, people follow them everywhere. Whatever they wear – a formal outfit or simply the track pants, it becomes a fashion. That is why their costumer designers make sure that the dresses they wear are unmatched and stylish.
Most often, we see them sophisticatedly dressed in ramp-wear or in stylish & classy gothic-clothing. The only time they get wear comfy and non-glamorous outfits (other than inside their homes) of their own choice is when they are travelling away from Mumbai.
While these Bollywood stars travel, they can be seen in the most casual attire possible, though they still manage to rock their looks.
Here are some of the top Bollywood sensations captured in their Airport Looks.
Airport Looks of Sunny Leone
Known for her style statements, she is the inspiration for many. Sunny enjoys wearing simple and comfortable clothes while flying. Ripped denims, jackets, t-back tops, high-waist trousers and white sneakers are some most seen Airport looks of Sunny Leone
Airport Looks of Akhshay Kumar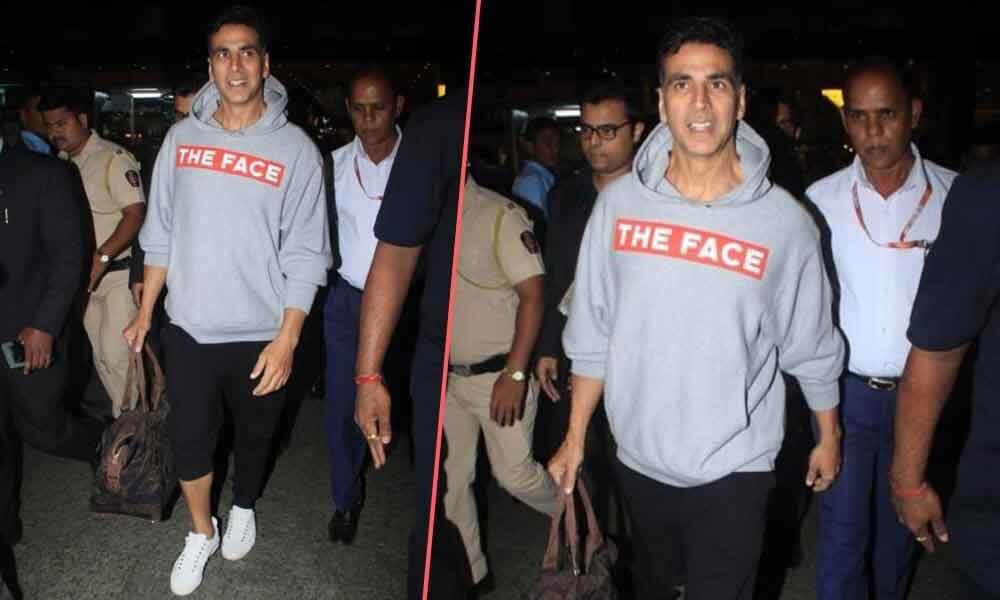 Heartthrob for many, Akshay had his fashion game right on point. He chooses to wear sporty outfits like track pants with hoodie jackets, or simple Tees and ripped jeans clubbed with white sneakers. He is a charmer, no matter whatever he wears.
Airport Looks of Ranveer Singh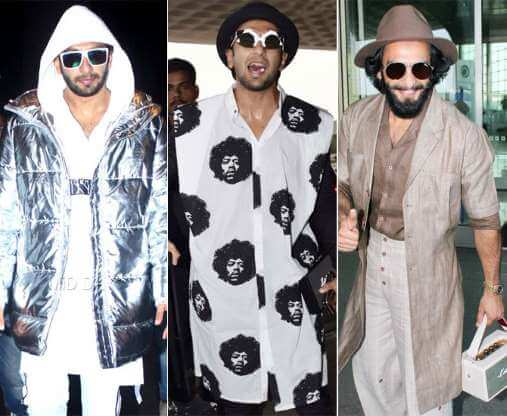 He is known for his unconventional clothing statements. No matter what he wears, he always steals the spotlight with his bold sometimes silly (as per common people) and candid appearances. Some call it weird, while some praise him for his experimental nature! Whether seen in any event or at the airport, he has nailed it with his unconventional style.
Airport Looks of Kareena Kapoor Khan
Kareena Kapoor Khan is the style icon of all times. While travelling, she likes to keep it casual yet stylish. Kareena is mostly seen in easy and breathable outfits while she is travelling. Her airport looks never fail to impress be it a pair of denims, a casual round neck t-shirt and blazer, an ethnic salwar suit, or a loose shirt paired with denims or trousers.
Airport Looks of Katrina Kaif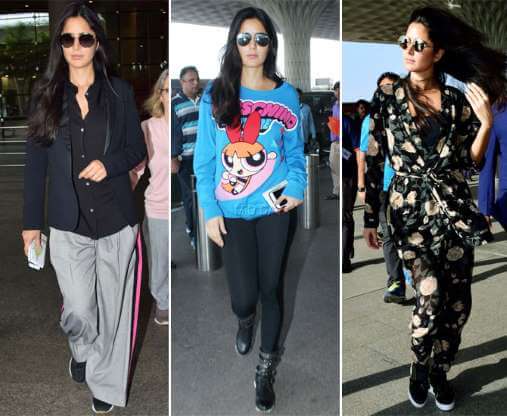 Unlike, Ranbir singh, Katrina doesn't experiment much with her styling especially when she travels, nonetheless her overall casual styling is already trendy enough to catch anyone's attention. Loose outfits such as trousers, T-shirts, shirts, sweatshirts, sweat-pants paired with sneakers or running shoes, is what makes Katrina look most comfortable in her airport looks.
Airport Looks of Alia Bhatt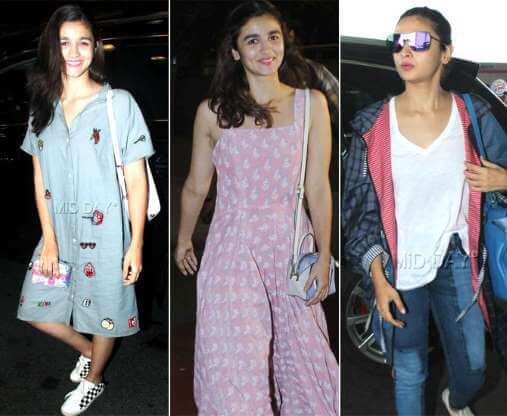 Whether it is the Bollywood gossip or exploring the Airport Looks of the Bollywood Celebrities, Alia Bhatt can be missed out. This cute and elegantly styled star kid likes casual styling in quite experimental manner. She enjoys easy to recreate attires, may it be it her shirt dresses, maxi dresses, jumpsuits paired with denim jackets or her jeans-tee combos. She has her unique style of dressing.
Airport Looks of Deepika Padukone
She maintains her subtle glamour, even when she is travelling. Seen in ripped jeans, palazzo pants, spaghetti tops, white tee paired with high waist trousers is what completes the airport looks of this stylish diva. She mostly sticks to pastels or basics, and gives it a chic look and she is never seen on airport without her black glares.
Airport Looks of Kangana Ranaut
A fearless woman who is often a part of Bollywood gossip, loves to play around with her dressing. Whether it's about the films she chooses, the roles she champs, or her dressing choices – she's is not at all afraid of pushing the limits. She is one amongst those few actresses who pays close attention to every detail of her outfits. She always head towards the airports like a boss babe. She's often seen on the airports comfy tracksuits and sneakers, but she also carries well with Sarees, trench coats, lace and leather. You just can't guess her airport looks. She always surprises people with her unique styling.
Airport Looks of Priyanka Chopra
Priyanka flies frequently between India and the USA, so she's often spotted at airports. Comfort in style is what defines Priyanka's style statement. She never make her compromise with fashion. No matter what she wears, she carries her style with her. Mrs. Jonas is often seen in Culottes pants, crop tops, jumpsuits and maxi dresses on airport. These are Priyanka Chopra's favorite garbs that she opts for while travelling.
Airport Looks of Bollywood celebrities are pretty simple yet chic, no matter what they wear, it's the attitude that they carry makes them look stylish.
So, what's your favorite Airport Looks of Bollywood celebrities?