There are hundreds of reasons why NYC ranks among the world's best tourist destinations. And like every New Yorker, I too take pride in calling it home. It boasts of architectural marvels, world-class museums, great entertainment venues such as pinball rooms and what not. But we aren't going to discuss them. The internet is already loaded with blogs and articles enlightening us about the Statue of Liberty, Rockefeller Center, the Empire State Building and likes, isn't it? We will rather talk about the hidden gems of the city.
Walk across the bridges
We New Yorkers walk a lot. Do that while you are here. Start from either of the two beautiful bridges in NYC – Williamsburg Bridge and Brooklyn Bridge. While Williamsburg is lesser crowded and ideal for families with kids, the latter is known for offering the panoramic views of Downtown Manhattan.
Say hello to locals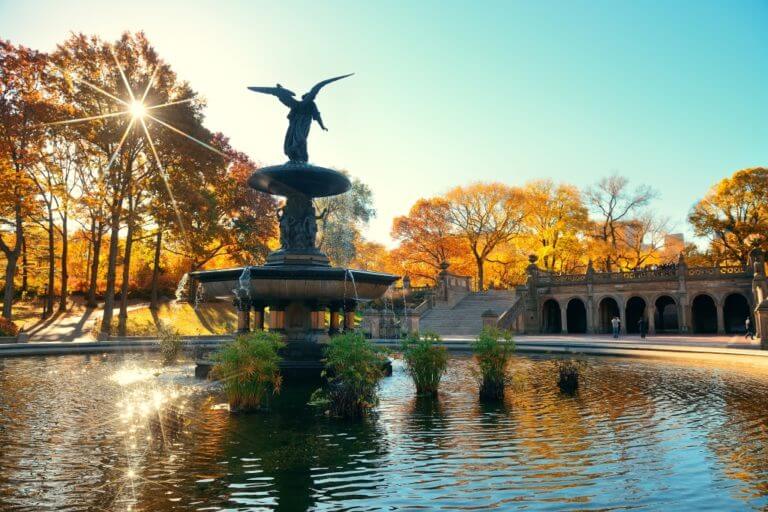 New Yorkers are friendly. We don't shy away from saying hello back and smiling. But NYC is a fast-paced city and this activity would require you being at a laidback place. Visit Central Park, Bethesda Fountain to be precise. You can also rent a rowboat and listen to local musicians along with communicating with a few locals.
Spot NYC's street art
Pay attention to buildings, walls, and streets around you while you walk or ride a hop-on-hop-off bus. You may spot some excellent artworks at some of the most unusual places. You don't necessarily need to visit an art house to adore the art scene of the city; it's there on the streets too. Don't think that I am asking you not to visit the art museums. Visit them. They are awesome too.
Visit Randall's Island
This underrated attraction still has us New Yorkers intrigued. There are a host of activities one can enjoy here. Miles of walking and cycling trails running along the waterfront offer exquisite views of the city's skyline. If you are in NYC with your kids, take them to bird and butterfly sanctuaries and wildflower gardens.
Eat at the food festivals
New York City hosts various food festivals throughout the Year. Madison Square Eats, Queens County Market and New York City Wine & Food Festival are among the major festivals and recommended for all in the city. Visit them if you happen here around these fests. Sample our unique and innovative dishes. From Asian Cuisines to Mexican dishes, we feature everything.
Check out the food halls
Even if you are in New York when there is no food festival or you just don't like standing in long queues, you can savor the local and global culinary delights. Visit the food halls dotted across the city as they serve vegan doughnuts, falafel, steaks, and much more Also, stop by some food trucks that offer a wide selection of food at really cheap prices.
Catch some great shows
NYC is known for its shows and theaters. And New Yorkers love watching them whenever they can. We, however, always look for some discounts on the entrée fee. Doing it our way will save you some money. Discount websites such as Groupon and Living Social can help you score a cheaper deal. I recommend TKTS to you to avoid queues and grab some excellent last minute discounts.
Knowing these New Yorker ways may help
Step aside if you have to snap a photo: Never stop in your tracks if you are walking on a street or a bridge. Don't step onto the bike lanes if you don't want to risk losing your limbs.
Don't drive to and in NYC: Subways are a cheaper mode of transportation in NYC than driving your car. Leave your car home to save money on parking and also have some piece of mind.
Connectivity: New York is very well connected with rest of the cities. You can also easily travel from other major U.S. cities to New York and visa-versa. For example, you can get from NYC to Washington, DC by bus in less than 4 hours for about $20.
Make the most of your trip through these travel apps:
Citymapper New York: Assists you understand NYC's public transit system.
Exit Strategy NYC: Tells you entrance and exist of all stations.
Time Out New York: Informs you of all concerts, events, and exhibits happening in the city.
TKTS: Avoid Queues, check show availability and buy tickets.
About the Author
This is a guest post by Emma Barnes. Emma is an Orlando based travel blogger. An adventurous backpacker, she has been to over 70 countries all around the world. She writes about food, culture and her travel experiences and has been featured in multiple travel magazines and blog sites. Emma is currently working as a travel Writer at MyFlightSearch.