There are few places in your home that are as multi-functional as your garage. Whether you're super handy or a skilled craftsman, creating a garage workshop is easily one of the best ways to make use of your garage.
If you haven't set up your own workshop in the past, however, you're probably wondering how to do it properly. Thankfully, we've created this handy list that'll help you learn how to organize a garage workshop. Read on to learn how!
Consider the Functionality of Your Garage Design
Before you start setting up your garage tools, you need to take the time to make sure your garage is suitable for a workshop. There are a number of different factors you need to consider.
First, make sure that your garage is a comfortable space in which to work. This means making sure that your garage has cooling and heating systems in place. It's tempting to rely on outside air to keep your garage comfortable, but excessive summer heat can make working in the garage dangerous, and the same is true for extremely cold temperatures.
Next, make sure that there are sufficient functional electrical outlets in the garage to power your tools. Finally, if you're going to work with chemicals or work on projects that create a lot of dust, make sure you have enough ventilation.
Get Organized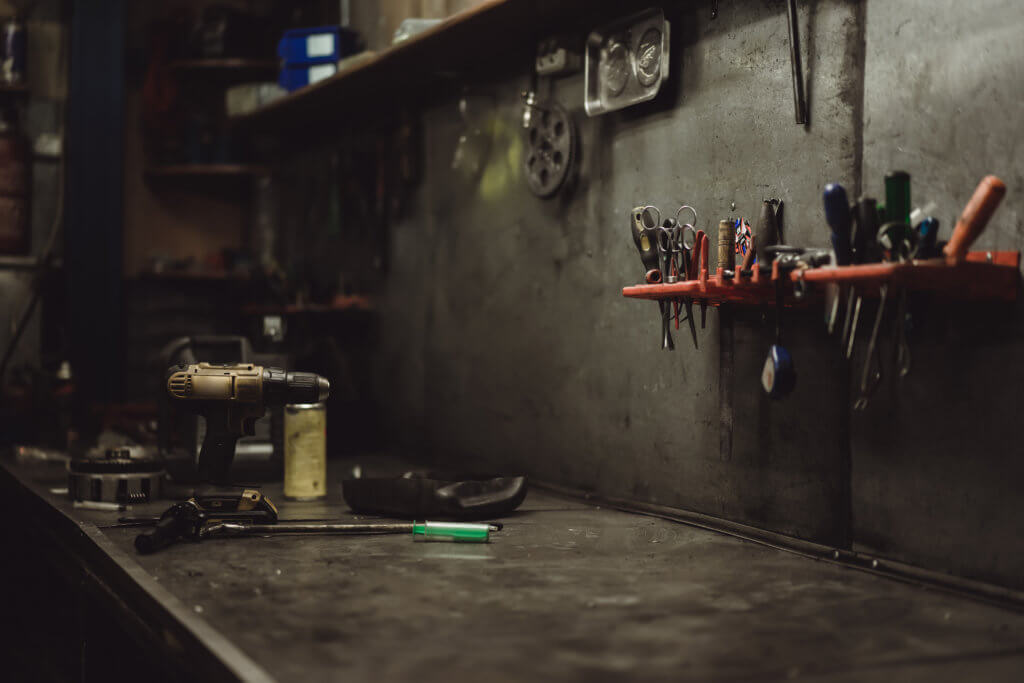 Organize your garage workshop based on where the available electrical outlets are. The organization doesn't end there, though. You need to make sure that your garage tools are organized and easily accessible when you need them.
Consider getting a storeroom rack or two to help organize all of your tools. These are especially helpful if your garage doesn't have a lot of built-in storage options. You can also get wall-mounted tool organizers to make things like screwdrivers, wrenches, and pliers easily identifiable and accessible.
Stock Up on Safety Supplies
While you're busy thinking about all of the tools you'll need to accomplish the work you want to do in your garage, don't forget to think about safety supplies, too!
You might be a master craftsman or a highly-skilled handyman, but that doesn't mean that you don't need adequate protection when you're working on your projects. Purchase things like safety goggles, gloves, fire extinguishers, and respiratory protection to prevent accidents. You'll also need first aid kits in case an accident does occur.
Finally, purchase the tools necessary to clean up after you're done working. Things like shop vacs, brooms, and garbage cans are all completely necessary.
Create the Garage Workshop for Your Dreams!
Creating a functional garage workshop is a combination of organization and preparedness. Make sure your garage is suitable before you start working on garage design, setting up your workshop, and then organizing it intuitively. Before you know it, you'll be happily working in an incredibly functional workshop!
You may also like to read about Types of doors for garages.
Explore more Home Improvement Ideas for your dream home.