Is your home desperately in need of a new look? Are you bored of looking at your old interior home styling? Or are you planning to sell your house and you want to be ready for your new buyers? In addition to all these, do you wish to spend less as well as make your house look appealing?
Having a lavish-looking home can prove to be difficult, especially if you are on a limited budget. Fortunately, after considering a few factors, you can live in the home you are dreaming of, even with a tight budget. Simple changes like adding hardwood floors to adding pillows to adding new paint can make your home look elegant. Read on to find a few secrets on How to Refresh your Home Interior without Breaking your Budget.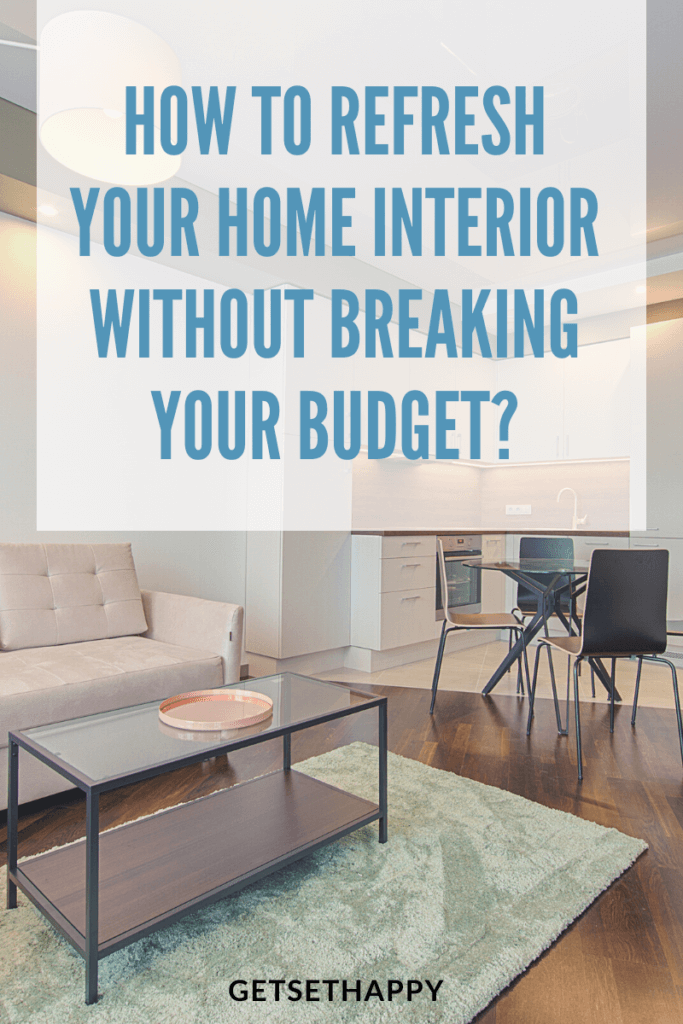 1. Start with cleaning, decluttering & organizing.
Sometimes, creating space in your house is the perfect start to take you in the right direction of revamping. A large amount of space will benefit you to visualize your plan. Do not dismiss the idea of reshuffling your furniture; changing the place of your furniture can completely change the look of your house too. Make an inventory of all the things you have, and then re-organize them. Remove all the unwanted stuff from your house or shift them around. Having a less cluttered home can help you in creating a calm and enjoyable environment.
2. Crown molding – Pay attention to little details.
Paying attention to little details like crown molding in your rooms can make your home look high-end. Polyurethane moldings are inexpensive as well as easier to cut. Moreover, the walls and ceilings appear complete and elegant. You can go for the paintable plastic versions that are easily affordable. There are plenty of sizes available, however, to make a prominent impact, choose the broadest trim that your accounts allow.
3. Illuminate your house with classy light shades.
Standard lighting fixtures are fundamental for any house, but, you can go for a few changes and add designer customized light fixtures. Thrift stores and flea markets are the perfect places to shop for fancy attention-grabbing chandeliers or LED light bulbs. For your lampshades, you can choose colors like vivid orange, which can make an immense impression. Filling your home with the right amount of light can do wonders for your home ambiance. Bring in certified electricians to make sure everything is safely wired up.
4. Splash a New Coat of Paint.
Adding a fresh coat of paint to your home is one of the most common ways to add elegance to your home. You can either choose abright & exciting color or a simple & understated hue. These hues can give new life to your walls, ceilings, and existing appliances as well as furniture. Painting Doors & windows with a dark color like black or dark brown automatically give an expensive feeling to your home. If you feel your kitchen cabinet colors and walls are not complementing each other, then you can paint the walls with a neutral color like grey.
5. Add Large Pillows.
Pillows are known for comfort and coziness, but you can use them to accessorize your home as well. Instead of choosing small pillows, you can pick pillows of a larger size. Overstuffed large pillows add an exorbitant & plush appearance to your living rooms and bedrooms.
6. Add hardwood floors instead of carpets.
Carpets are indeed soft and warm, but it is equally difficult to clean them. Adding gleaming hardwood flooring can give your home a classic and rich appearance; moreover, it is affordable as well. Hardwood floorings are long-lasting and can be a good investment for your home. If you do not wish to add hardwood floors to your entire house, then you can opt for adding them to your kitchen only. A kitchen is a place where most of us spend plenty of time. Hardwood floors can give your kitchen a stylish as well as a new look.
7. Window Treatments – Add glamour to your home
Window-treatments are, fortunately, one of the most budget-friendly methods to add richness to your house. They make your house look finished and rich. However, be careful to avoid transparent and unlined flimsy materials, while choosing window treatments. They must be the least expensive options, but they are a complete no for an elegant look. Choosing the right window curtain color is important as it should flow with the style of your room. You can opt for linen, cotton, or natural silk materials while choosing your curtains.
8. Get a Family Portrait
Adding Family Pictures to the room adds a personal touch to your space. But to make it look unique and appealing, get a custom made Family portrait hand-painted from your favorite photo in the family album. Best place to get this done is Paintthephoto. Paintthephoto makes beautiful hand-paintings in pencil, charcoal, acrylic & oil medium. They provide online proof & offer unlimited revisions till you are satisfied with the painting. The pricing is best in the industry & they also offer money back guarantee.
This will give a lasting effect to your space.
Wrapping Up on Budget Home Interior
Home styling could be therapeutic for many people. It not only gives give a fresh look to your home but also helps you get gain inner peace and happiness. In addition to all the above-mentioned steps on How to Refresh your Home Interior without Breaking your Budget, you can accessorize your home with green plants, textiles, handlooms, gold frames, and new knobs and handles. Little things like these matter as they add up glamour to your home without splurging your budget.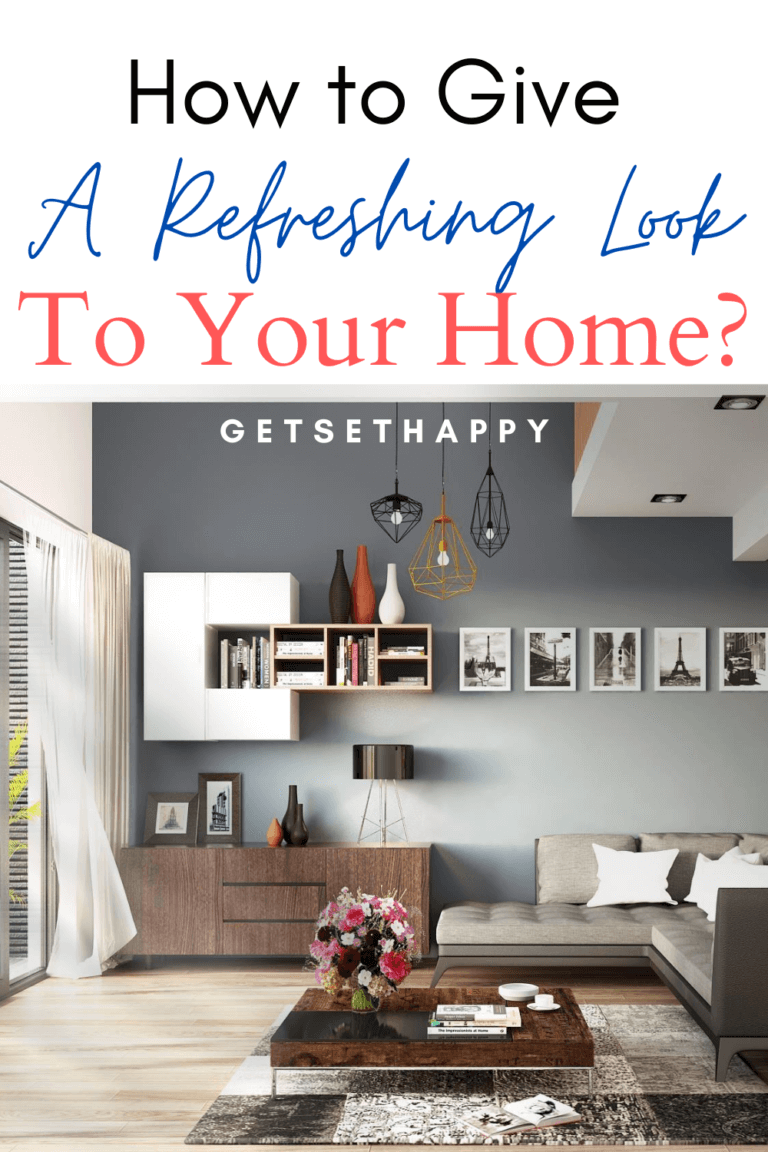 Featured Photo by Sidekix Media on Unsplash