Over a period of time, the internet has made a remarkable place in our lives. Right from ordering food on your phone apps to pursuing studying, working from the convenience of home to online shopping. Everyone loves shopping! Thanks to the online marketplaces and mobile applications that allow all of us to be in comfortable pajamas, sit at our homes and shop our favourite stuff at any time of the day.
Here are the Top 10 Benefits of Online Shopping:
1. Wider variety and choices
When you are shopping on an app, you can easily compare similar products from different brands and sellers. This helps in making better choices, which is mostly not possible when you are shopping offline or in-store. In the case of online shopping, you can equate all the products on the same screen and decide for yourself.
2. No Waiting in the Queues
When you go to the store for shopping; you mostly need to wait in the queue of the billing counter. This is quite time-consuming and sometimes overwhelming, especially during the festival sales. Also, going from one store to another and comparing the products and prices is a challenging task. This is not the case with online shopping using a website or app. So, shopping online on an app does save lots of time and energy.
3. Easy Returns and Refunds
According to me, this is the top benefit of online shopping using an app or a website. If you are not satisfied with the product you have purchased or it doesn't not fits your needs, you can easily return or exchange the products. Most of the reputed online stores offer easy returns and refunds or exchange of the products. (Make sure that you read the return policy before making the purchase.)
4. Online stores are available round-the-clock
Everyone is busy with their own schedule. There are home responsibilities, work-related deadlines and much more in a day to accomplish. Unfortunately, most of the stores are open for specific hours. But online shopping apps are there at your disposal 24*7, you can shop anytime anywhere.
5. More savings (time, fuel and money)
You can save lots of your travel time and fuel by shopping online. So, eventually shopping online is an eco-friendly option too. Moreover, most of the stores offer great discounts and deals on prepaid orders. This way, you can save a lot of your money in addition to time and effort. There are lots of discount options available for different payment methods. Other than that, online merchants offer several opportunities that help save money.
6. Get detailed information about the product.
There is a detailed description available alongside each product. For example, if you are looking for a dress. You can read about its dress material, size and everything else you need to know about it. If the dress does not match the given description, you have all the right to return the product. You can also read reviews about the products by the other buyers. This is a great help in making the right decision.
7. Better Prices
Most often, items that we buy online have better prices. This is because the products are listed by the sellers, directly without any middleman. Therefore, sellers offer the products on reduced prices as compared to the stores
8. Sending Gifts is Easier
Through online shopping stores, it's easier to send gifts to distant friends and family. You can also get the gift wrapped for the receiver. Even the receiver feels good because he/she can get it replaced in case of any misfit.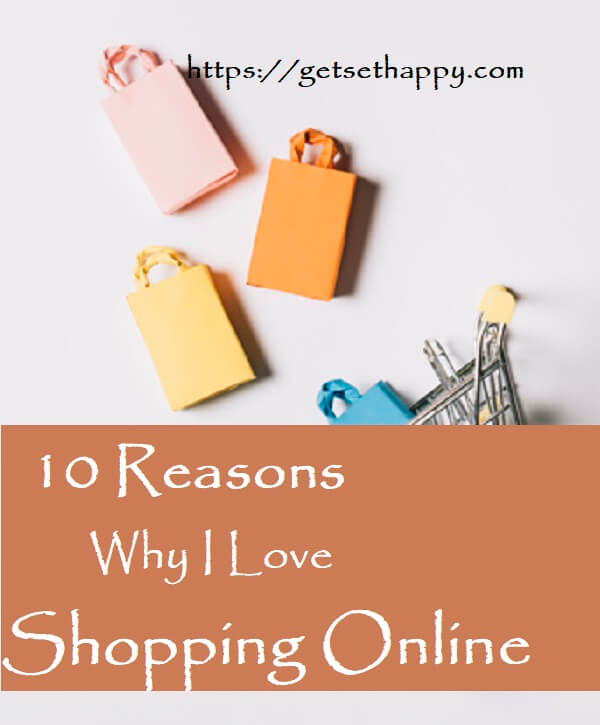 9. You don't need to dress up to step out
Many times, you want to go shopping but don't feel like changing clothes, dress well and step out. For shopping online, you need not come out of your comfort zone. You can see the whole store but no one is looking at you. So, just enjoy being in your shorts, sit without slippers and order your favourite stuff with just a touch of your thumb.
10. Take your friends opinion
Most of the apps have the option to "share" on various platforms. You can share the chosen products with your near-ones and ask for their opinion. You can share it with multiple people at the same point in time. It's not always possible to take all of your friends along, for offline shopping. Not everyone is available at your convenient time frame. But they can certainly take out a few minutes to look at your choice and share their views instantly.
Closing Thoughts on Benefits of Shopping Online
While nothing can replace the fun of shopping outside with friends and family. Online shopping is comparatively much more convenient, saves time and money, and also gives you retail therapy anytime and anywhere. The entire world is literally on your fingertips today. Just make the best out of it! Particularly, during the pandemic situation that entire world is facing, it is a safer bet to shop online.

Enjoyed What You Read? Share it with your friends