For brides-to-be, the year ahead will be exciting and fun, but also full of deadlines, decisions, and stress. Organizing a wedding is difficult, and it's no wonder why brides need a lot of help to make decisions. There's the color scheme, the venue, menu, and music, the dress, the shoes, and, of course, the makeup. Although, the makeup service providers are well aware of the latest bridal makeup trends but it's always good to do your own research beforehand. So, if you're looking for makeup ideas what will make you look stunning on your big day, we've got you covered. Read on to discover the hottest bridal makeup trends and tips for 2019.
Embrace the natural look
Everybody knows that royal weddings are a big deal and that for months and years afterward, people look back on the royal couple on their wedding in search for inspiration. Meghan Markle challenged the way we see bridal makeup and made us all realize that it's the small imperfections that make us beautiful. She didn't want to hide her freckles, and the entire style can be described as soft and classic. Luminous skin, a touch of concealer underneath the eyes, and nude lipstick made Meghan look stunning, and we're sure that future brides will keep up with this barely-there makeup look the following year as well.
Eyelashes on fleek
A simple way to make your entire makeup look more dramatic without much fuss is to make your eyelashes longer and thicker. While some girls might be blessed with naturally long and thick lashes, the rest of us have to use different tricks to achieve the same effect. Applying several coats of mascara is the simplest solution, but it doesn't always look good as your lashes can become clumpy and lead to eye irritation. Instead, you could try getting elegant fake eyelashes for a natural look be it in the form of eyelashes you can glue onto your lid or eyelash extensions. This way, you won't have to worry about mascara and your eyes will look amazing.
Lips to die for
When it comes to lips, we have two rising trends: lip gloss and bold lipstick. Lip gloss is fantastic because it allows you to apply pretty much any lipstick you want and it adds that seductive glossy finish at the end. The trend brings back the gorgeous youthful and feminine energy, and this highly-reflecting finish will be perfect for brides who prefer 'no-makeup makeup look'. On the other hand, bold satin and matte lipsticks are popular for a reason: there are many different lipsticks on the marker, and you can easily find the shade you'll love, but at the same time you'll be able to find a lipstick with vitamins and SPF which will make sure your lips are protected as well.
Metallic love
We find ourselves in a peculiar situation: on the one hand, we have the never-ending love for nude shades and the elegance they can bring to a bride who chooses to wear them. On the other hand, we have a rising trend of metallic shades and the excitement it brings. It doesn't have to be too much, but just a touch of silver can make a bride look truly stunning. Metallic silver nails or metallic details on nails combined with delicate silver eyeliner will match white gold or silver jewelry and won't seem over-the-top. The best thing is that these discreet details can be perfectly paired with the right accessories such as clutch bags, strappy sandals, and tiaras.
Flowers in your hair
Next year is going to be all about flowers, and, in turn, we'll have flowers all over us. It doesn't matter if you're planning on wearing your hair down and keeping it straight if you're a fan of soft beach waves, messy or elegant buns. Or if you're proud to show off your lovely curls, make sure you save a few flowers and use them to decorate your hair. You can try with a few simple twigs of baby's breath, place red roses in your bun, or you could proudly wear a flower crown to match your bouquet and look like a forest nymph.
Also read 7 Trendy Hair Accessories, Every Woman will Love to Have.
Any bride will be able to tell you how important the right makeup is. There are so many factors to consider before you decide which makeup look is right for you, and you shouldn't rush this decision. Looking outstanding is important, but making sure that the style you pick doesn't deviate too much from your style. The theme of the wedding is of equal importance on your big day. After all, you want to look at your wedding photos years from now and still love the way you looked on your big day.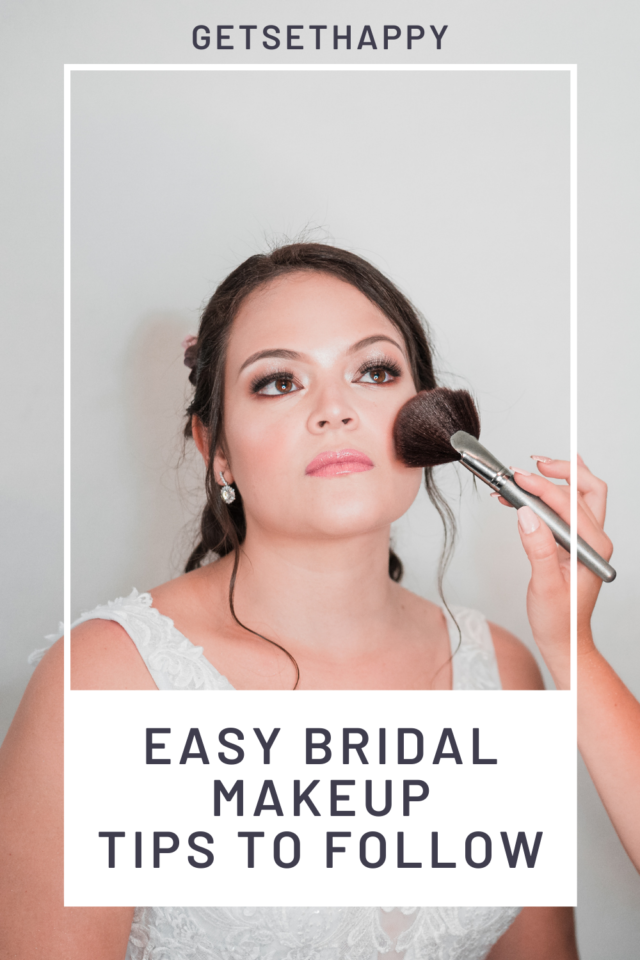 About the author:
Audrey Taylor was born in San Francisco, and moved to Adelaide at the age of five. Marketer researcher and social media manager on hold, full – time mommy of a cheerful two-year-old. Graduated from Queensford college, worked in a couple of marketing agencies across Australia, eager to learn more about business and share her experiences. Traveled across Europe. Her hobbies include: home decor, fashion, travel, music, old movies. Connect with her on Twitter.