Interior design is important to most people who want their homes to reflect their own personal styles. Whether your idea of the perfect space is clean, white walls or a happily-cluttered, shabby-chic den, you can bet that there's a type of antique silverware that's right for you.
Let's take a look at some of the most popular design styles and see which antiques are a perfect match.
Scandinavian
Found not just at IKEA, the Scandinavian design style has swept across the Western world in the last decade, becoming a highly popular style. Focused on the clarity and simplicity of Scandinavian life, the popular themes in Scandi interior design are largely oriented around light. Wide-panelled flooring along with neutral colours like greys, beiges, and whites keep the space clean and tidy.
Antiques to match: silver antiques are perfect for the Scandinavian design fans since the metal maintains both the light and the neutral-toned themes found in the interior design elements. The pieces should be small accents, like trinket trays and inkwells.
Minimalism
Even hotter than Scandinavian style at the present moment is minimalism. Marie Kondo's far-reaching influence is prompting everyone to throw out anything that doesn't have a useful function in their lives. Minimalism is entirely about clean lines and practical functionality. Although most minimalist spaces have very little in the way of décor for the sake of décor, there is still room for antiques to fit into this style.
Antiques to match: Art Deco silverware and silverware made in the Arts and Crafts style conforms to the neatness and cleanness of the minimalist style, and there are a lot of practical pieces made in these styles like teapots and trays.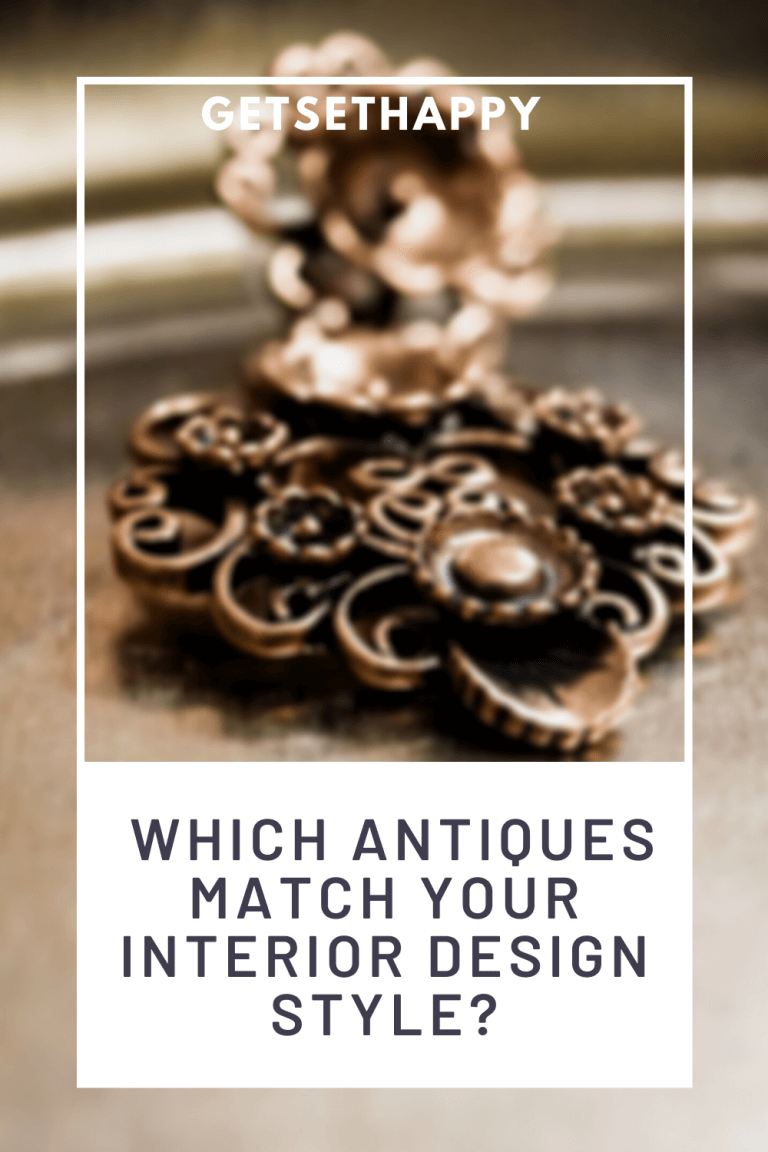 Bohemian
Something completely different comes in the form of the bohemian interior design style. Emphasising the combination of lots of textures, styles, and colours, bohemian interior design is a celebration of décor. Needless to say, there are plenty of antiques that suit this style, with lots of bohemian pieces bought at flea markets and on world travels taking centre stage in the home.
Antiques to match: Victorian silver and silver crafted in the Queen Anne style capture the 'old world' aesthetic that is popular in the bohemian interior design style, being ornate and detailed in a very complimentary fashion.
Country/Farmhouse
Very commonly found in – unsurprisingly – the countryside, the country interior design style, also referred to as the farmhouse style, is a great choice for family homes. Emphasizing warmth and earthy colours, this design style is a little worn and lived in, and antiques suit it perfectly.
Antiques to match: the best antiques for this style are kitchen-based antiques, since they compliment the worn-in yet clean kitchen styles perfectly. Edwardian silver and George V silverware is a perfect choice.
Industrial
Exposed brick, wood, and metals are all a key part of the industrial interior design style. Popular in loft-style apartments and some renovated barn homes, the industrial style is an excellent mixture of hard and soft. Antiques like silver are the perfect addition since the metal is complimentary to the metals often found in the style already.
Antiques to match: silver antiques can add a touch of softness to the tough style of industrial interiors. Items like teapots, silver coasters, and silver photograph frames are a great choice.
Hollywood Glamour
The Hollywood glamour style of interior design focuses on opulence, with rich colours and intricate fabrics that are reminiscent of many Victorian styles. Needless to say, antiques fit perfectly alongside this style. Luxury is largely the emphasis of Hollywood glamour, with purples, reds, and metallics like silver and gold featuring often.
Antiques to match: Victorian silverware features the correct level of ornate design to compliment the Hollywood Glamour style. Anything, from candlesticks to fruit bowls can benefit from being a stunning antique centerpiece.
Wrapping Up
Knowing the basics about interior design styles can go a long way when it comes time to decorate and get accents for your own space. Which of these styles do you like the most? And what antiques would you use to accessorize?