India and Indians both hold some kind of charm. It seems that this country is really unique in terms of everything. Be it the movies, daily soaps, desi songs, actors, places and what not.
I would like to believe that Indians love to do things differently, which is why there is a unique reputation that precedes India and Indians. Even if you take the entertainment industry, you will see that even there, Indian memes have created a special place for itself.
Funny Indian memes
Before I talk about the speciality of memes that are created in India, I would like to ask you a question, 'When was the last time you came across a meme that made you laugh so hard that you choked yourself?'
If you live in India, chances are that it must have been one of those trending Indian memes. The point is, these memes have humor which is out of the box. And now that they have become a culture, people are following it religiously. I have seen people not talk to each other in months. But they religiously keep tagging each other in funny memes. And I am serious, this really happens.
But it all comes down to finding the right content. And that's when movie and songs come to the rescue of meme makers.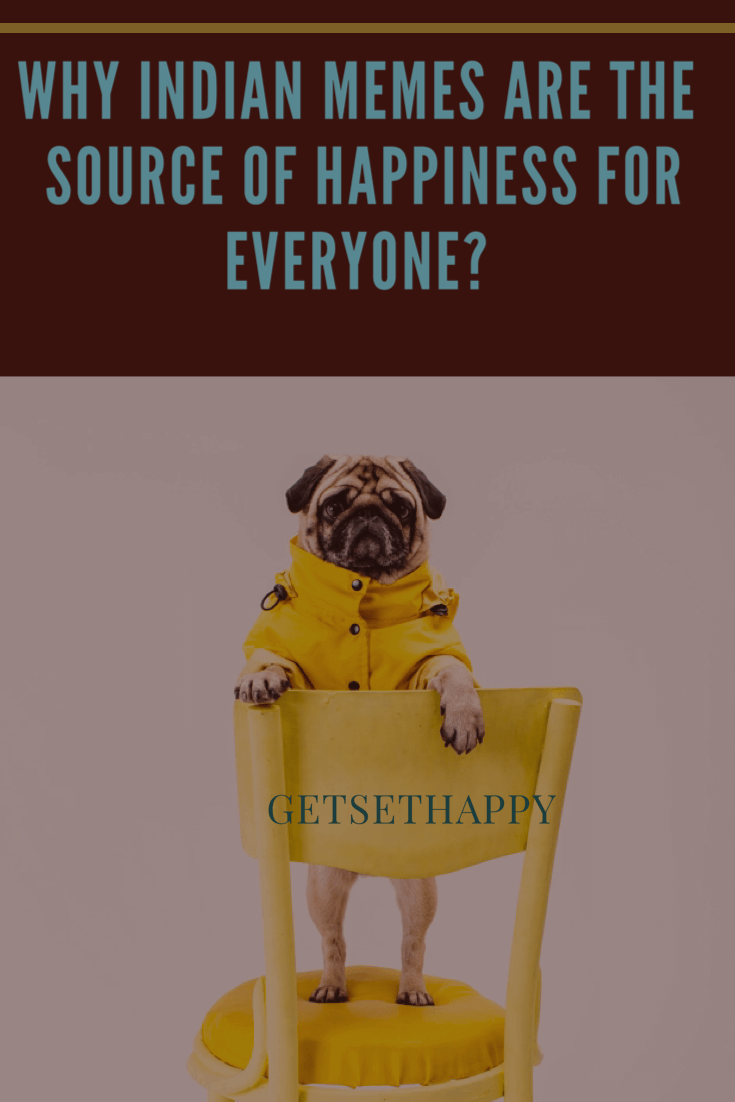 Gully boy memes
With each movie or trailer release, meme makers get their hands on fresh content and pour their creativity. Take 'Gully boy' for example. Ever since the poster of the movie came out, social media started getting flooded with memes featuring gully boy posters.
Of course, 'Gully' was replaced with all kind of things. From 'Good boy' to 'Bahubali Boy', it will keep on trending for some time now. But you can never guess the source of the best gully meme. It was Mumbai police.
Mumbai Police on Gully boy Meme
As I already told you, Indians love to show their creativity. Even the officers and people who serve the country. Following the trend of making memes, even Mumbai police took to twitter and wrote a meme about gully boy.
And yeah, it's real dank. Check it out.
"@MumbaiPolice
When he argues to ride a motorcycle without wearing helmet #SillyBoy"
Told you, Indians are creative.
The reach of Indian memes
Thanks to the Indian actors and the entertainment industry that has spread its fans base across the globe. Now, whenever an Indian actor gets trolled by memes, it gets consumed by people all over the world.
When the movie 'Zero' was released, meme makers again got something new to work with. And the best meme I came across was a combination of Apple and Zero. Check it out-
#Zero Trailer
Tim Cook- Here's a more expensive Iphone with the same features as last year
Apple fans- LENA HAI HUME!
In Conclusion:
Turns out apple lovers and SRK lovers have something in common. I mean, even though the features remain same, the craze for I-phones will never come to an end, will it? And that's the same case with memes coming out India. You just can't have enough of them.
What is your favorite kind of meme by the way?
Wotpost covers everything related to Indian memes. You will find all the meme templates, trending and most funny memes and also it is a community to find other meme lovers.