Depression and anxiety have been at their peak in the last few years. The cases further increased amid the pandemic. As a result, millions of individuals were left stranded at home, away from their families. Everyone struggled in isolation. But, it is not just the pandemic that leads people into depression. Stress in their professional and personal lives also pushes them towards depression. People often find it challenging to open up about their feelings with friends and family. During such times, journaling can prove to be an effective tool for communicating with yourself. The majority of us have begun writing journals at some point in our time. However, due to our busy schedules or laziness, we stop writing. This means the benefits of journaling are often missed. Read on to find more about journaling and its perks.
Maintaining a journal is a practice. It is not a hobby to work on when you feel fabulous or have the leisure of time. Journaling is a practice to develop for fighting the feelings of anxiety, depression, and stress. There are moments in life when we feel that things are not balanced. We think that our priorities are mixed up. These are the times when the real significance of journaling is understood. However, it is crucial to managing the journal through both ups as well as downs. Sometimes, we avoid journaling because we find it challenging to put our feelings into words. If that is the case, instead of finding words, it is better to start doodling.
Top Benefits of Journaling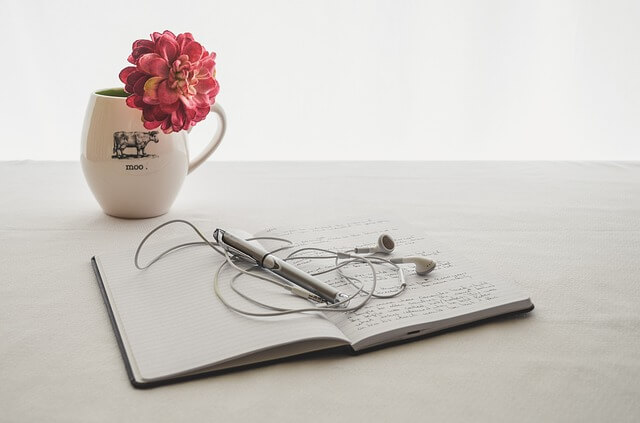 Thinking of journaling brings a picture of a teenager writing about secrets in her diary. Well, that is true, but it is not the only purpose. Journaling has a plethora of benefits.
Journaling helps in self-realization and self-expression. It helps uplift the mood and sort out complicated feelings.
Journals are beneficial in organizing perceptions and making them apprehensible. You can pen down everyday events, thoughts, and feelings in a diary.
Writing regularly in a journal can help in improving professional writing skills as well. Again, there might not be a perfect theme, but penning down random thoughts enhances vocabulary.
Keeping a journal helps in setting and achieving goals as well as ambitions. In addition, it helps in monitoring regular progress. Moreover, it motivates you to concentrate on the next milestone.
Maintaining a daily diary will help in pouring out new ideas for professional as well as personal agendas.
The most significant benefit of putting feelings on paper is to relieve stress. Additionally, it helps in brain-dumping frustrations, which further helps in reducing anxiety.
Self-reflection is a big benefit of journaling. It allows you to stop and weigh the pros and cons of a fast-paced life. Self-reflection helps in appreciating the positive things in life and eliminating the negative ones.
3 Types of Journals to Keep
One of the most critical steps to consider before beginning a journal is to decide which type of journaling method is best for you.
Mindful Journal
I look it! This is the most effective for me to unburden myself. Mindful journaling, also known as meditative literature, is the act of expressively exploring the things in your head and heart. It is the freedom to confront your feelings, traverse your curiosities, and handle your emotions head-on. Reflection is a huge part of growth, helping you to remain calm in stressful circumstances. A mindfulness journal is excellent for people serious about developing their overall mental well-being. The solution this technique gives is to report creatively. It helps in clearing unwanted emotions so that you can divert more attention to minute details of life.
Bullet Journal
The bullet journaling method is perfect for OCD writers. It helps in maintaining calendar events, to-do lists, and diary entries in one place. Bullet journaling supports turning the chaos in life into a streamlined system. It helps in achieving productivity and setting up professional as well as personal goals. It is perfect for writing down short notes instead of scribbling long sentences. This technique can be utilized for organizing finances and preserving memories.
Gratitude Journal
Gratitude journaling is the practice of reporting and reflecting on situations that you are appreciative of regularly. In reality, it helps in rewiring your mind to focus on the positive aspects of life. This technique is perfect for building resilience against negativity in life. In addition, practicing appreciation may improve overall emotions of comfort and decrease depressive signs. The benefits of gratitude journaling can be felt instantly, as gratitude is an emotion that raises your vibrations in no time. It may increase over time.

How to write a Journal?
Now you have read all the benefits and types of journaling. Here comes the most critical section – writing a journal.
Start slow! you can either begin by writing short notes or doodling about your everyday routine.
It often happens that maintaining a journal becomes quite dull. Hence, it would help if you timed yourself daily. You can begin by allocating 10 minutes to the activity and then, later on, increase the time.
Seeing the blank page at the start can be scary. So instead, start writing about small things. Do not get overwhelmed by feeling pressured to share all the details of your day.
You do not have to create a masterpiece. It's your diary that you have to read. Hence, you can write anything and everything that comes to your mind.
For beginners, it is always recommended to avoid digital screens. Writing on paper can keep you immersed in the activity. Moreover, it gives you a chance to be creative as well.
Give yourself the confidence to experiment, fiddle around with your words, and create a mess. Stop worrying about the outcome; the entire purpose is to pour out your emotions in the journal.
Often, we do not attempt things because we think we know what will happen: we make presumptions about results. However, when you manage a diary, you realize that the exciting thing is not learning what will occur and finding a surprising conclusion.
Manifestations and Journaling
Act of Journaling is more profound than simply reflecting imperatively or striving towards a purpose. When you actively manifest impressions into your life, you tell yourself that your objectives already exist in their finished state. Nowadays, journaling in the manifestation method appears to have earned more popularity because people began recognizing its benefits. Specialists and novices alike can use manifestation to clear their thoughts of confusion and distress, keeping it centered on what lies undeviatingly ahead.
Wrapping Up on How to Journal?
Maintaining a journal encourages you to keep peacefulness when the world seems like it is falling apart. You get to apprehend yourself by exposing the most hidden anxieties, beliefs, and sentiments. See your writing experience as a personal recreational experience. It's a period for de-stressing and winding down. So pick a relaxing and soothing place for your writing, maybe with a cup of brew. Always believe that you are doing something unique for your mind and soul.