If you are new to blogging and you can't understand where to start, then this post can be helpful for you. In this post, I have listed 24 Essential Blogging Tools & Resources For Beginners, which I found helpful in my blogging journey. In short, anyone trying to do anything that requires a blog should look at this basic guide.
Blogging has more to it than just writing and to make your blog popular in its genre, you need to know about some tools and other resources that will help you achieve the same.
Some of these most popular and recommended 24 Essential Blogging Tools & Resources For Beginners That will Make You Productive, are categorically discussed here.
BEST BLOGGING PLATFORMS
WordPress is one of the easiest working platforms and can be used by anyone. It is recommended by most social media influencers and bloggers due to its simple design. Some of the features include a free wordpress.com subdomain, jetpack features, community support, and free themes. In the end, wordpress.com is a solid platform for every type of blogger.
Now, WordPress is available in two versions WordPress.org and WordPress.com.
If you're new to WordPress, you might wonder, what is the difference between WordPress.org and WordPress.com.
The one major difference between WordPress.com and WordPress.org is the hosting of your website.
With WordPress.org, You need to host your own blog or website. You need to download the free WordPress software and install on your own web server. This is the recommended one for serious bloggers. On the other hand, WordPress.com takes care of all of the hosting for you. You don't need to download the software, pay for hosting, or manage a web server. The only catch here is that you get the sub-domain at WordPress.com (your blog link be like this –> yourblog.wordpress.com). Furthermore, the free version of WordPress.com comes with several other limitations.
· Medium
Launched in 2012, a little late than wordpress.com but still one of the leading platforms. Its growth has been exceptional in the last few years and it has given wordpress.com quite the competition. Medium gives users multiple ways to register such as email or other social media platforms. Medium is one of the best for self-help guides and entrepreneurs. It puts your message and content at the center of your users.
WEB HOSTING
· Bluehost
Bluehost is one of the top-rated web hosting companies. It is very good for first-time users. It was quite effective and low prices and comes with free domain name and website builder. If a little skeptical, they also give a 30-day money-back guarantee. They have un-metered bandwidth and maximum storage varies on the plan that you choose. WordPress.com also recommends it.
· Hostinger
Hostinger is one of the cheapest service providers. They generally have cheaper long plans than short ones. Even being one of the cheapest, they still give decent up-time. Databases and bandwidth varies on the plan you choose to have. Though, it is worth noting that some important add-ons do cost extra money. Just like Bluehost, they too offer a 30-day money-back guarantee.
BLOG DESIGN/THEMES
· StudioPress
Most of the blogs that you will come across are generally using this. Even this blog has the services of StudioPress. The main recognition of StudioPress is because of its sleek design and highly functional themes. Genesis Framework is used in all the StudioPress templates. It also has smart design architecture and effective coding. The different businesses can be filtered and the choice of themes can be selected according to the categories. It gives the blog a simple yet professional look.
· Elegant Themes
Generally, Elegant Themes are used when the blogger requires neat and sophisticated WordPress themes. Content can be added using built-in custom quite easily. Some of the features of this theme include typography options, frequent updates, well-written documentation, and additional styling options. One unique feature of the theme is WordPress Theme Customizer that helps in customizing the blog such as portfolio posts, background, etc.
· Genesis Framework
Like the case with StudioPress, Genesis Framework is used and recommended by most bloggers. This sort of popularity is the result of the policy of one-time investment. Genesis Framework delivers a strong foundation for your blog.
· PremiumCoding
Themes by premium coding has a number of customizable and useful features. This is due to the highly detailed documentation and clean codebase. It offers a premium array of plug-ins for WordPress and gives thoroughly checked frequent updates.
· Bluchic Themes
If you want your blog to be recognized as a hotspot for women, you definitely need to have a look at Bluchic Themes. These are designed for women in business and creative endeavors. One of the most used services by women entrepreneurs; these come with pretty design and strong SEO characteristics.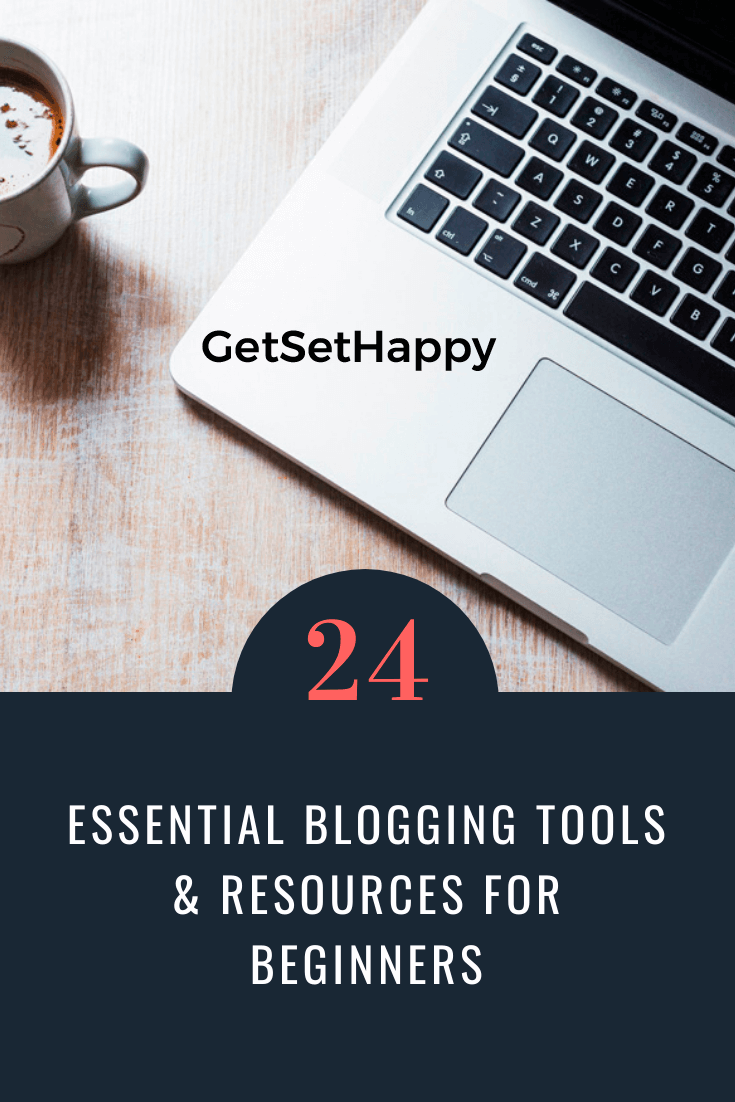 SOCIAL MEDIA MANAGEMENT
· Buffer
Buffer is one of the well-established social media platforms. It is generally very helpful in scheduling social media posts. Other features include publishing with the queue, analytics, engagement and team features. It can be easily integrated with Facebook, Instagram, Twitter, LinkedIn, and Pinterest. It also has the RSS feed that helps you to publish the posts from the blog.
· HootSuite
HootSuite is one of the early developed social media platforms. It has all the various applications like content creation, scheduling, organization and RSS integration. It mostly is used for bulk scheduling which can be used to upload several posts at a time. It can be used with Facebook, Twitter, Instagram, LinkedIn, YouTube and WordPress. It also has a free version which is perfect for beginners.
· eClincher
eClincher is very developed but still easy to use social media manager. It has all the general tools and applications and also features some of its unique ones. Features like smart queues, RSS feed integration, auto-posting, social inbox, and suggested content. Social engagement is one of the plus points of eClincher. It can be integrated with every leading social media platform.
EMAIL MARKETING TOOLS
If email marketing tools had a leader, it probably would have been Mailchimp. The free plan provides you with basic email marketing features like scheduling and email creation. Its recommendation feature is one of the best which helps you with marketing by finding valuable audience insights. The designing of emails on this platform is quite easy and Mailchimp also lets you automate your emails.
· Constant Contact
Constant Contact is one of the oldest email marketing companies. It was founded in 1995. Everything about Constant Contact is mostly quite good and it has all the features of a basic email marketing tool. It provides all other features including automation emails, A/B testing email subject lines, and customizable templates. They sent over 200 million emails per day, making them one of the largest.
· ConvertKit
ConvertKit is an email marketing tool that has built itself around the idea of being a tag-based system. It uses a far more efficient way to manage subscribers and run automation. It applies tags to your subscribers based on their behavior. ConvertKit offers an intuitive system that includes site tracking for WordPress users. It is most suitable for business owners.
OTHER BLOGGING TOOLS
· Grammarly
Grammarly, as the name suggests is an online grammar checking platform for the English language. It also helps in detecting word spelling and plagiarism. Launched in 2009, it has quickly become one of the essential products for writers and bloggers. Almost everyone uses it as it works in an automated way. It automatically detects mistakes and helps in correcting them. Therefore, becoming a must-have.
· Shutterstock (For Images)
Every blogger needs a perfect image or a pattern to catch the attention of the user. So, finding that image could be an atrocious task, but not with Shutterstock. It helps in providing the desired images. Images are categorized into various categories, making them easier to find.
· Pixabay (For Free Images)
Pixabay is another website for finding free stock photos, footage and vector graphics. The beauty of this website is that different photos can be found out due to its users sharing them. Also what makes this platform great is that all the images are royalty-free.
· Pikwizard (For Free Stock Images)
Pikwizard is a stock photo website, having over 100,000 completely free images on the site. Out of which over 20,000 of those are exclusive to Pikwizard. Lots of new images are getting added to its library daily.
There are A LOT of pictures of people, which tend to be rare in free stock photo sites. If you check out this site search for "office" or "meeting" and you'll see the quality of the pics on the site. All of which are free to use without attribution.
If you are looking for more information on using stock photos refer to this Ultimate Guide to Rules for Using Stock Photos.
· IvoryMix (For Images)
IvoryMix is one of the cheapest stock photo websites. You can get access to stock photos that match with your brand. It also provides users with some creative courses.
Here are some more places to find high-quality free stock images.
· Canva
It is a graphic design website that uses the simple drag and drop format. It is easy to use and understand and can be used by beginners as well as professionals. The tools are easy to understand and can be used for online as well as offline design and graphics.
· Dropbox
Dropbox has made online file sharing quite easy. It is a tool to save and backup files online. Almost everyone working on web or a blogger has the contents backed up. It helps your blog to grow without limits and you don't have to track for the information you saved previously.
BEST PRODUCTIVITY APPS
· Trello
Trello is an internet-based application that acts as your personal assistant. It boosts productivity by organizing personal and business ones. Trello can also be used as a reminder to assignments, schedules, and deadlines. Trello also has developed a Power-Up for automating tasks in Trello board.
· LastPass
LastPass is a password manager that stores all your passwords online. The passwords and secure notes of a user are protected by one master password. It is used by adding a chrome extension on Google chrome. Basically, now you don't have to remember every single password.
Closing Words on Best Blogging Tools and Resources

These are 24 Essential Blogging Tools & Resources For Beginners which should be used by every blogger for saving time and improving quality.