In the last 5-6 years Influencer marketing is exploded and become one of the most promising parts of social media marketing. According to Statista Influencer marketing has doubled its growth between 2019 to 2021.
To better under the growing marketing strategy of influencer marketing, it's better to start with understanding the different types of social media influencers that can help your brand to grow.
While word of mouth is still considered the most valued method for buyers to make decisions; people are also listening to what their favorite influencers are recommending to them. The marketing messages from the social media influencers reach wider audiences and that helps you reach the real world in less time and more effectiveness.
Being a blogger and an influencer, I have created this guide to help you reach out to the right influencers and achieve your marketing goals.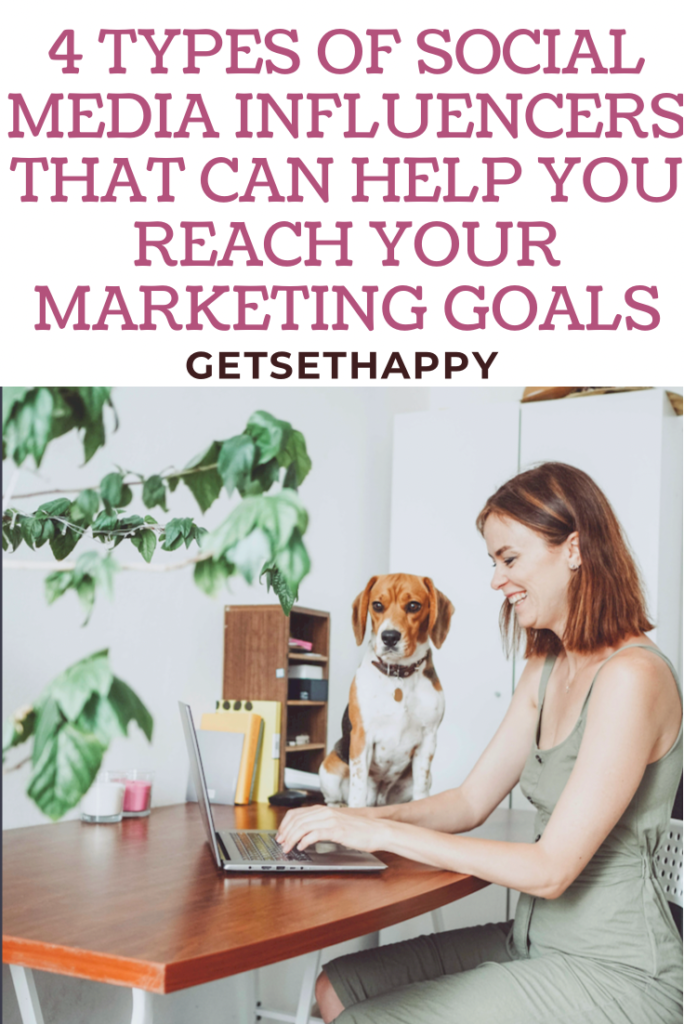 Who Are Social Media Influencers?
Social media influencers are those people that have established their authority in a specific area or niche. They have built a convincing relationship with their followers on social channels. Because of their connections with their followers, they can easily convey a brand's message to their audience. The whole idea behind working with them is to build awareness, promote the product and increase sales.
Why Are Social Media Influencers Important For Brands?
Social media influencer marketing is equally powerful as media ads but at comparatively lower costs. According to a survey by Mediakix:
80% of marketers find influencer marketing effective,
71% of marketers say the quality of customers and traffic from influencer marketing is better than other sources.
People are more likely to believe the messages from real people they follow than the direct advertising messages by the brands because of the realistic interactions with the influencers.
Here are 4 key types of social media influencers to work with.
Brands can choose to work with different types of influencers, according to their:
Marketing needs
Audience base
Budget
1. Nano influencers (roughly 500–10K followers)
Nano influencers roughly have as low as 500 followers and go up to 10K followers on their social media channels. They usually have a higher engagement rate as compared to giant influencers. This is the key benefit of working with Nano influencers. As they interact more closely with their followers, the followers escalate their authentic recommendations and reviews.
When to work with Nano Influencers?
Nano Influencers are more suitable for small or mid-size businesses with a limited marketing budget. They are relatively less expensive as compared to micro or macro influencers yet are effective because of their higher engagement rate. These types of influencers are the best option to launch a product or a service.
2. Micro-Influencers (somewhere between 10K–100K followers)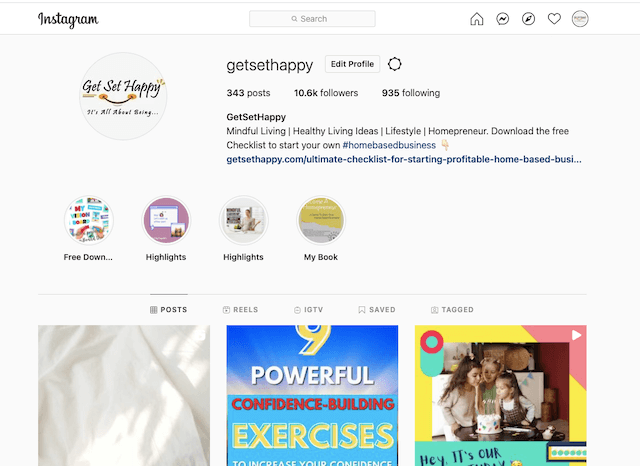 Micro-influencers have a higher number of followers that ranging between 10K–100K. They are still considered as important to their followers and can engage well with their audience. Usually, Micro-influencers are specialized in a particular niche (Yoga, Health, fashion, fitness, travel, etc.). as they have a targeted audience, it's easier for brands to reach out to a specific category of audience, which in turn helps in increasing sales and establishing as a brand
When to work with Micro-Influencers?
When you want to convey your brand's message to your audience and get higher leads. Micro-Influencers can also help you generate more revenue by becoming your affiliate partners. This is by far the most effective set of social media influencers.
3. Macro Influencers (100K–1M followers)
Macro influencers have followers somewhere between 100K–1M and a broader spectrum. Most of the macro-influencers are internet-based personalities. They could be bloggers, vloggers, or podcasters with the voice. It takes a good amount of time and effort to build such a huge audience base. However, due to the higher number of followers, they are unable to engage frequently, thus they have a comparatively low engagement rate.
When to work with Macro Influencers?
This category of influencers is most suitable for building brand awareness at a larger scale, and promoting products, and services. As macro-influencers have a fat following base they can help the brands to reach a wider audience and increase the brand's reputation in less time. The only catch is that they charge much higher as compared to Nano micro-influencers.
4. Mega Influencers (1M+ followers)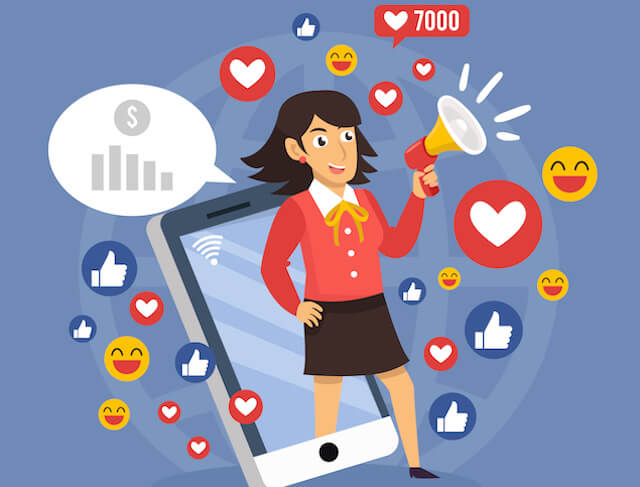 Now, this is huge! Mega influencers are mainly celebrities from different industries such as movie or television stars. Their following base goes beyond 1 million. These are the people who are seen even outside the digital world such as television ads. Being established as a celebrity, they charge the highest of all other categories of influencers. Businesses need to have a big budget to work with them.
When to Work with Mega Influencers?
This category is a perfect fit for large businesses with a higher marketing budget. Also, it's best for the businesses who want to attract the attention of a variety of segments; for instance, fashion, beauty, or travel. This is because their following comes from all segments.
How to find the right Social media Influencers for Your Brand?
While there are numerous influencers, available in the digital world, it isn't easy to find the right ones to represent your brand. Some of the factors that can be considered while searching for the right fit for your business are:
Targeted Audience (Location, gender, category, products, etc.) – There is no point in hiring a fitness influencer for promoting your clothing range. You will not be able to reach the appropriate market.
Goal Centric – If you are aiming at higher conversions rate, direct sales, or lead generation; nano or micro-influencers could be the best due to their high engagement ratio.
Platform – You will find influencers of different platforms such as YouTube, Instagram, TikTok amongst many other platforms. If video marketing is what suits your marketing needs then YouTube, Instagram, TikTok, etc are fantastic to go with. On the other hand, if you need to target B2B LinkedIn is a better place. Depending on your business needs, you need to choose the right platform to get the right audiences.
Wrapping Up
Social media Influencer marketing is measurable and effective. If you want to make the most out of your social media marketing budget, do consider working with the influencers.
There is a variety of niche and generic influencers available to work with. You can choose the right one for your business according to your niche, goals, and budget.
Feel free to connect with me on my social handles to find out the possibilities to work with me.
Instagram, Facebook, Twitter, LinkedIn.
Further Reading: How to Become Instagram Influencer?
Featured Image: Camera photo created by drobotdean – www.freepik.com