Everyone is conscious about their health and looks these days, which make them shift their choices towards the products which are safe and gentle. For this reason, in last few years, many people have moved towards organic or herbal skin care and hair care products from chemically laden ones. Sulphate free shampoos are too becoming the choice of the users. But what exactly is the difference between the sulphate-free and sulphate shampoos? Why sulphate-free shampoo is the safer bet. Let's look at some of benefits of Sulphate free shampoos and some of the finest shampoos in this category.
Many people don't even know, what are sulphates? How do they affect? Most of the users simply go with what they hear from the marketers. Let's dig a little deeper into it and find these answers.
WHAT ARE SULPHATES?
According to the American Academy of Dermatology (AAD), sulphates are primarily used for forming lather and give soapy effect to the shampoo. In simple words, sulphates are the "chemical" foaming agents that only produce lather but they do not have any role in cleaning, strengthening or nourishing the scalp of hair.
There are a number of reasons you may want to add a sulfate-free shampoo in your hair care routine. Here are a few of them:
Sulphate based shampoo may steal the moisture of the hair: According to the AAD, using shampoos that are formulated with strong sulphates can dry out hair by robbing the natural moisture or oils of your hair, which eventually makes your hair dry and brittle. In case of sensitivity of the scalp, sulphate based shampoo can cause redness, irritation and itching. If you are seeing that your hair becoming extremely arid, perhaps it is the time to switch to sulphate free shampoo.
For coloured and chemically treated hair, Sulphate free shampoos are boon: Application of hair colors and chemical treatments such as rebounding, smoothening etc. is tremendously common these days. If you regularly colour your hair, you will notice, that shampoos formulated with sulphates, fades the colour faster than usually. Also for those who have smoothening or rebounding done, the effect does not lasts for less longer than it should last. Besides, sulphates doesn't work well with keratin treatments, as they may lead to the breaking down of the chemicals within.
Sulphate based shampoo may cause itching to scalp: If you have scalp sensitivity, a sulphate shampoo may cause reaction to the head skin, leading to Redness, rashes, soreness, itchiness, dandruff or hives. So, if you have sensitive scalp, be gentle to your hair and switch to a good sulphate free shampoo.
HERE ARE TOP 5 SULFATE-FREE SHAMPOOS
Fortunately, when it comes to sulphate-free shampoo options, there are plenty to choose from. Here are few cool organic (naturally formulated), which are free from chemicals and are gentle to the hair.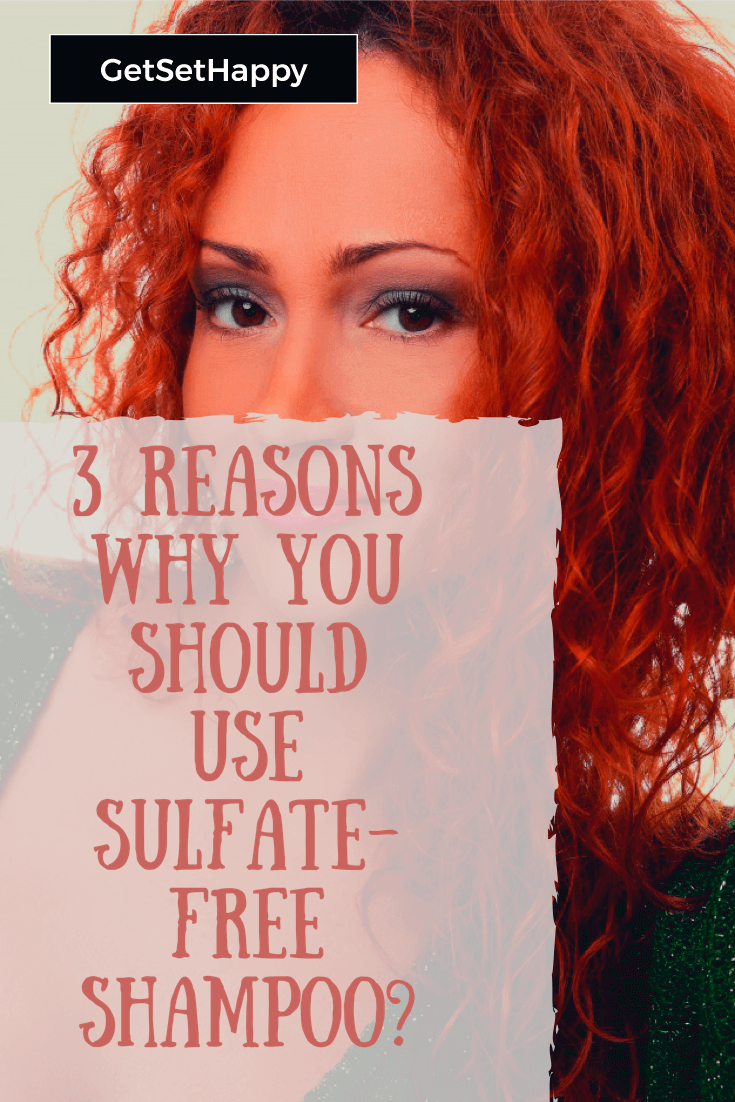 Conclusion
So, these are the 3 Reasons Why You should Switch to Sulphate Free Shampoo? Whatever your hair needs are, these shampoos can provide gentle and extra care to your hair.