When the lockdown was first put into action, the first thing all of us did was catch up to our favorite TV shows and discover new shows to binge on Netflix. So now that you have watched enough TV, what should you do now?
Considering how it's not possible to travel, see friends, or spend time anywhere outside of your home. Your ideas to entertain yourself or keep you busy might have become boring. Or perhaps, you have mastered every skill known to mankind.
The truth is that even if you feel like there is nothing left to do, there are always fun activities to discover while you are in quarantine during the pandemic.
Try these 5 Fun Activities At Home During Pandemic
Learn a language
There isn't a better time to try and teach yourself a language you have always admired, or wanted to learn it to improve your career. There are a lot of tools available online and YouTube lessons to help you speak a new language.
Learning a new language doesn't always have to be boring, try watching a foreign movie or make a promise with a friend to practice the language together.
Bring out your creativity
Have you always wanted to become a painter like Bob Ross or make your own T-Shirts? We all possess an amazing talent but never found the time to improve it. Quarantining is the best time to find your talent and work on it until you are satisfied with what you have created.
Bring out your creativity while listening to new music, an example of a great artist is Intersex – Official Site. Whether it's playing guitar, writing a novel, painting, or making a movie, your mind needs to be stimulated by staying creative. Creativity will also boost your self-esteem and feeling productive.
Stay active and keep exercising
We all find ourselves wanting to improve our strength and physical appearance, but often school and work will take that time away from you. Now is the perfect time to go from lifting 45 lbs to 100 lbs.
Take time to go on a run for a distance that we weren't able to do, or learn a new sport to keep you motivated to exercise such as tennis or kickboxing.
Participate in challenges
With social media being more active than ever, every day a you can find a new challenge. Spend some time engaging with your friends by participating in these challenges to help you bond with them more, as well as making new friends.
Challenges can be strengthening your core, meditating and working on your flexibility for yoga, or simply by having fun and pranking your roommate.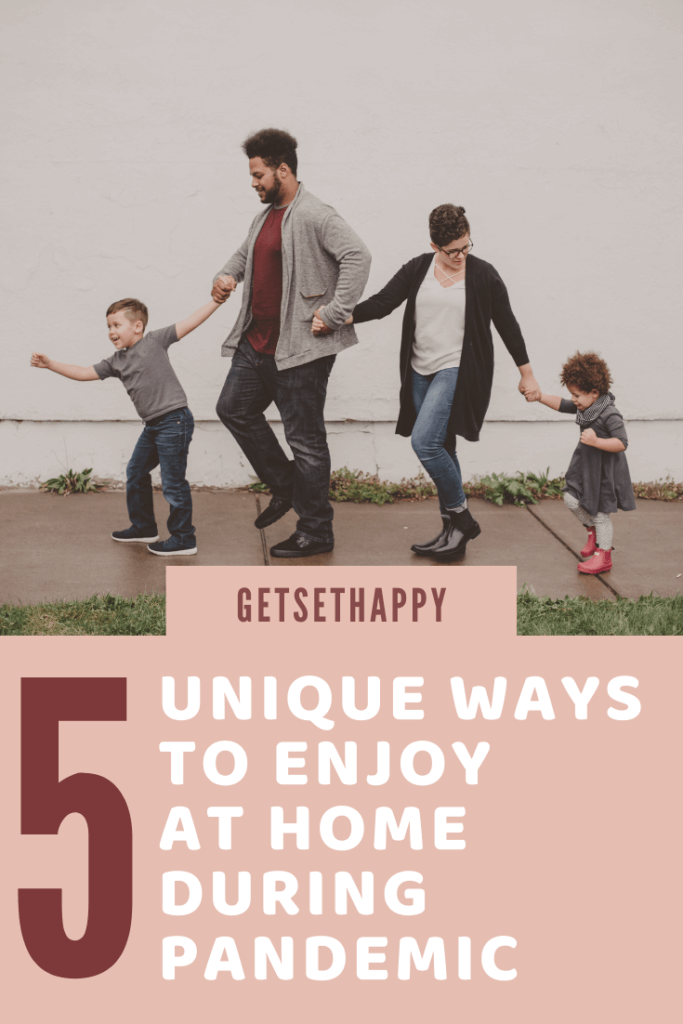 Foster or adopt a Pet
With the shelters closing down, many families choosing to abandon animals due to losing employment and not being able to afford taking care of them, animals need us more than ever. Contact your local rescue and foster a cat or a dog to bring enrichment into your life and promote kindness.
Now is the time to give a homeless pet a home and have a lot of cuddle sessions to make up for all of the love they lost before rescue.