Whether you are planning to go hiking in a national park or spend your entire weekend on a trail, you will need proper preparation as well as planning. Your hiking can result in a very awful experience if you fail to do proper research of the place you wish to go hiking if you fail to carry the right food, other equipment and lastly medical appliances, you can even end up risking your own life. Therefore, for you to have better hiking, consider the following tips.
1. Know Your Hiking Trail
Ensure that the information you have about that area is very accurate and also up to date. With this, you will be able to have the knowledge about the weather and climate of that area, its trail closures and more so the rules and regulations of that place. You can find this information by visiting their specific website and reading their guidebooks. Community forums and other discussion groups created by hikers who frequent that area are also one of the great sources to find more information about the area.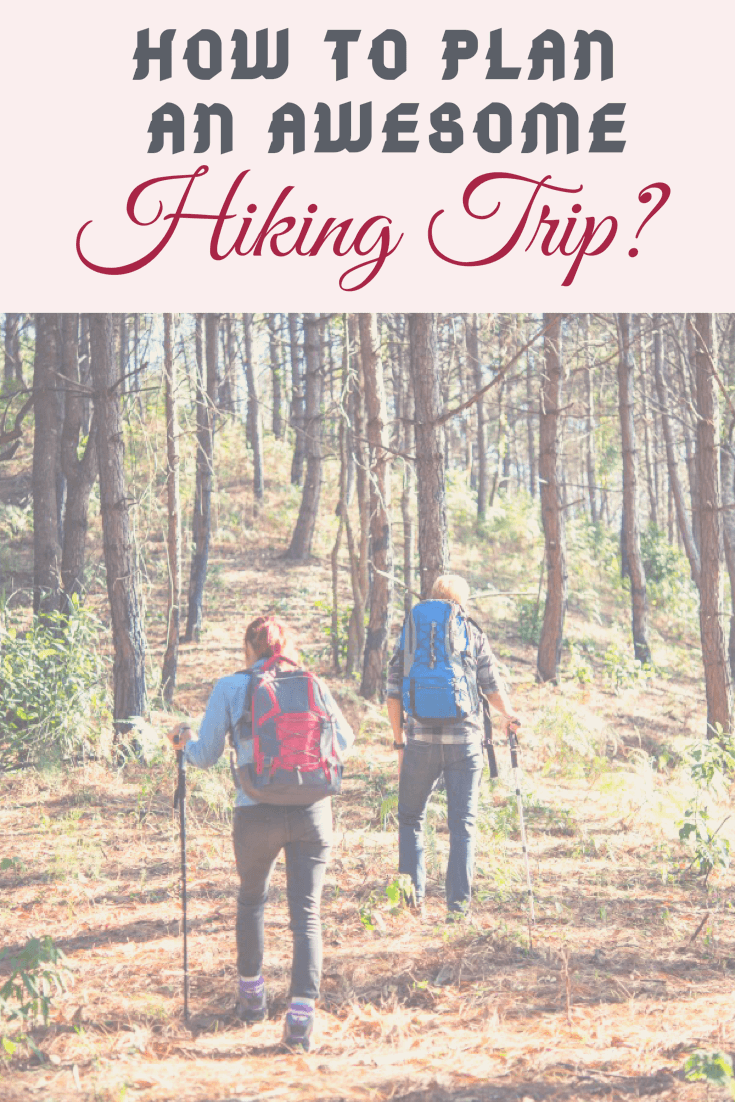 2. Safety First

No matter the location or the time your hiking is supposed to take place, you should always remember to carry along the following; a map and a compass, a flashlight, a pair or two of sunglasses, enough clothing, matches, a water filter, water, and extra food. You should also remember to carry a duct tape which you can use to repair several things like a torn cloth or repair a hole in the tent.
It is advisable that one uses a map rather than a GPS, this is because if a GPS falls it can break but a map cannot, you should be able to ensure that the compass can be accessed without any problem.
It is important that you inform someone that you are leaving and let them know wherever you are going; you should also mention the time that you expect to be back.

3. Take Good Care of Your Feet

To protect your feet from having blisters hence distracting your hiking, you will need to get yourself the best pair of hiking boots (with gaiters for extreme conditions); you will need to use them by taking them on a number of short hikes. This is because it is not always a good idea to go on long hikes with boots that have not already broken in. To protect your feet, you will also need to get your feet some pair of socks which are basically designed for the purpose of hiking. When hiking in hot conditions and find that your feet often sweat, you should have the tendency of changing your socks at least once a day. To have comfortable hiking, you should also get the right dressing, any dress that is made of cotton should be avoided at all cost, and you should always get yourself the synthetic ones.
If you intend to hike for several days, you will need to add a lot of new gear to your pack, it will include, your cooking equipment, your sleeping bag, and extra clothing, this just means that you will be adding extra weight. If you are in proper shape then you can be in a position to handle this, but it will be a struggle as time goes by. Therefore, one should always consider getting a lighter gear made in a way that it can be used for hiking trips that always take several days. You can also try to keep your pack as light as possible by choosing to take the lighter types of equipment than the heavier ones.

5. Take a First Aid Kit

You should always remember to carry along with the appropriate first aid kit. In case you are traveling for long-distance, you will need to carry more supplies, it is also important that you hydrate yourself, drink plenty of water even if you are not thirsty, you can also carry along some freshwater.
Bottom Line
It is important that you always prepare yourself, forgetting to pack the necessary things you need for successful hiking can really spoil your hiking experience, this is why it would be very appropriate for you to keep in mind the above tips to avoid such an experience.