Moving can be a transformative experience, bringing with it a flurry of emotions and decisions. From the endless packing and decluttering to the excitement of setting up a new space, the process is a journey in itself. If your next destination is the vibrant heart of West London, you're in for an exciting blend of culture, history, and modernity. Here's what you need to know about embracing the West London lifestyle and making your move a seamless one.
Understanding the Allure of West London
A Melting Pot of Cultures
West London stands as a testament to the diverse blend of cultures and communities that have made London a global hub. From the aromatic spice markets of Southall to the bustling streets of Notting Hill, there's a cultural experience waiting around every corner.
Green Spaces Galore
Despite its urban vibe, West London boasts an array of parks and open spaces. Whether you fancy a stroll along the Serpentine in Hyde Park or a quiet afternoon in the walled gardens of Holland Park, there's a green oasis waiting for you.
Historical Haunts
From the majestic Kensington Palace to the vintage charm of Portobello Road Market, West London seamlessly melds the old with the new, offering a captivating journey through time.
Making the Move: Practical Tips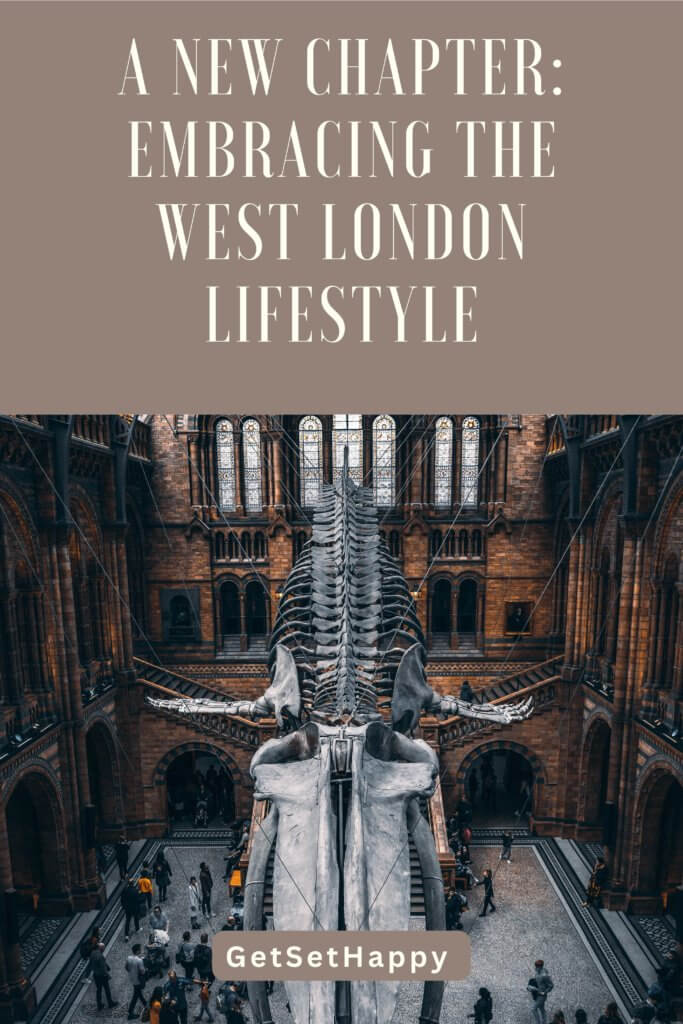 Transport Links
West London benefits from an extensive public transport network, making it a breeze to traverse the city or even commute outwards. Familiarise yourself with local tube stations, bus routes, and even cycle paths to make daily commuting stress-free.
Local Amenities
From high-end boutiques in Chelsea to eclectic eateries in Shepherd's Bush, West London has a wealth of amenities. However, it's essential to check the proximity of essential services like supermarkets, schools, and healthcare facilities to your potential new home.
Settling In: Embracing the West London Vibe
Dive into the Culinary Scene
West London offers a tantalising array of culinary delights. From Michelin-starred restaurants to quirky cafes, there's a gastronomic experience for every palate. Explore, experiment, and find your new favourite spot!
You may also like to read: 5 UK Restaurants That Serve Vegetarian Food
Engage in Community Events
West London has a pulsating calendar of events and festivals. Whether it's the colourful carnival vibes of Notting Hill or the Christmas lights of Oxford Street, there's always something happening. Engaging in these events can be a fantastic way to integrate and meet locals.
Join Local Clubs and Societies
Whether you're a fitness enthusiast, a bibliophile, or an art lover, West London has a club or society that caters to your interests. Joining such groups can be a great way to make new friends and indulge in your passions.
A Closer Look: Housing in West London
Balancing Old & New
West London is an architectural treasure trove, showcasing the city's rich history and its thrust towards modernity. Victorian and Edwardian terraced homes grace the streets of areas like Hammersmith and Chiswick, while sleek new apartment complexes and lofts can be spotted in places like White City.
Considering Shared Ownership
For many, the idea of owning property in such a sought-after part of London may seem daunting, particularly given the city's reputation for high property prices. However, shared ownership schemes are opening doors for many prospective homeowners, making it feasible to invest in a slice of West London.
Shared ownership allows individuals to buy a portion of a property (between 25% and 75% of the home's value) and pay rent on the remaining share. Over time, homeowners can purchase more of their home, a process known as "staircasing". It's an excellent solution for those keen to step onto the property ladder without the financial burden of buying a home outright.
The Importance of Location
West London is a vast expanse comprising several boroughs and neighbourhoods, each with its distinct character. Before making a move, it's essential to research and identify an area that aligns with your lifestyle and needs. Websites like Connect With Home that offer homes in West London can be invaluable tools, offering insights into available properties and neighbourhood vibes.
In an area as diverse as West London, the neighbourhood you choose can significantly influence your living experience. Proximity to work, local schools, parks, and other amenities can play a crucial role in daily life.
For families, areas with reputable schools and family-friendly amenities might be a priority. Young professionals might look for neighbourhoods with vibrant nightlife and easy commuting options, while retirees might prefer quieter locales with green spaces and community centres.
Embracing the West London Community
West London is as much about its people as it is about its places. Engaging with the community can significantly enhance your experience of living here.
Local Markets and High Streets
West London boasts some of the city's best markets. Portobello Road Market in Notting Hill is famous for its antiques, while Shepherd's Bush Market is known for its fabrics and diverse food stalls. Taking a weekend stroll through these markets can be both a shopping experience and a cultural immersion.
Cultural Hubs
West London is home to a number of cultural institutions and venues. The Eventim Apollo in Hammersmith hosts a variety of shows and concerts, and the Lyric Theatre offers a mix of classic and contemporary plays. Moreover, museums like the Design Museum in Kensington provide intellectual stimulation and creative inspiration.
Final Thoughts
Choosing to move to West London is a decision that promises a blend of history, culture, and urban sophistication. Whether you're seeking the buzz of city life, the serenity of green parks, or a place that offers both, West London has something to cater to every predilection. Dive deep, explore, and let West London unveil its myriad charms to you.
Featured Image by wirestock on Freepik