Being a Homepreneur is the new fad; not only it gives you the freedom to choose your time and place, but it also allows you to spend more time with your family. However, starting a home-based business is not as simple as it appears. It takes a lot of planning, execution and sometimes capital (depending upon the kind of business you choose. There are lots of things that you may not be knowing when you decided to execute your Profitable home-based business idea. Your knowledge might not be at the same level as those who are in a business for many years.
Do not worry, there is another way out to make yourself well-acquainted with entrepreneurial knowledge – The Books!

Here is the list of 6 Books That Will Help you to Start Home-based Business.
Following books are simply great to help you grow both in life and in your business in order to become a successful Homepreneur. These books will give you basic knowledge about being an entrepreneur and share advice on successfully work on your home-based business idea.
This little book holds a lot. Not only will it teach you about the do's and don'ts of social life, but it will also teach you how to be an effective speaker and successful entrepreneur.
In this book, the author – Dale Carnegie discusses all the steps you need to take present yourself influentially and make friends with everyone you meet. This book is one of the favorites of highly successful entrepreneurs. If you are aspiring to start your home-based venture, it is a "must-read" for you.
Nowadays, a lot of people want to skip a fixed routine of 9-6 and work flexibly without compromising their sound income. In this book, the author Timothy Ferriss talks about the right mindset and certain tips that are helpful in cutting down the number of working hours, work less and achieve more. This is one of the Best Sellers in Home-Based Businesses.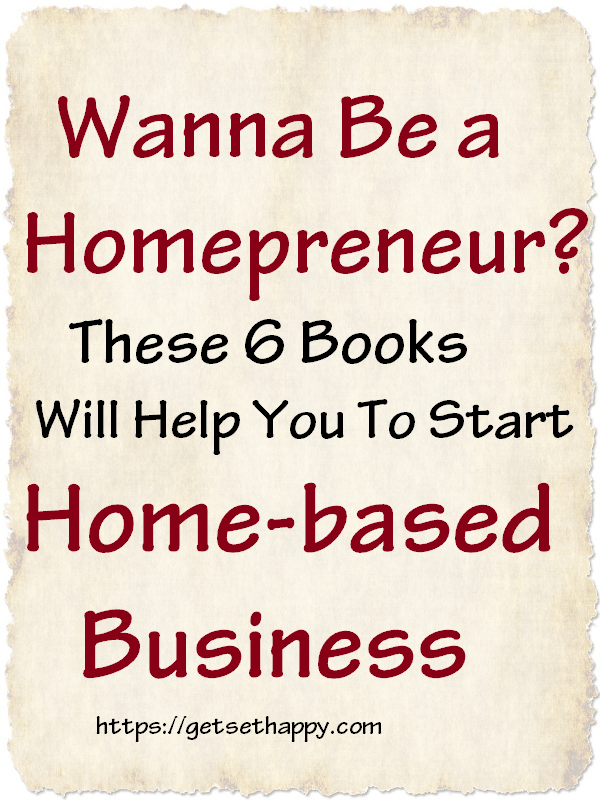 The above-mentioned books are great to develop an entrepreneurial mindset, but when it comes to becoming a home-based entrepreneur, this book is of great help.
Being a Homepreneur gives you a lot of benefits, but there is a darker side too. Home-based business ideas are wrapped up with certain disadvantages too. In this book, you will learn several things that need to be considered to Become a Homepreneur and successfully run your Profitable home-based business.
This eBook will give you thoughtful insight into every aspect of your home-based business. It will help you –
It is a must-read for every aspiring Homepreneur. In fact this is one of the best New Home-Based Business eBooks.
Usually, people with a background of human resources consider starting a home-based recruitment business. but that does not mean, who hasn't studied HR or working in an HR role, cannot do this. In this book, you will get a step-by-step process of starting a Recruitment business from home. You will learn the terminology of recruitment, how to get clients (the company) and candidates (job seekers) and at the end there are samples of the important documents, that you may need as a full-fledged recruiter.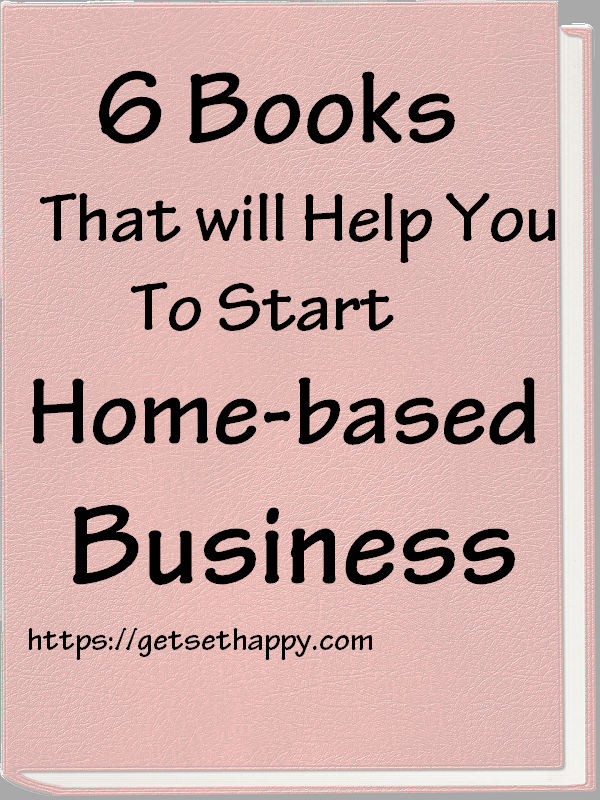 Blogging is one of the most popular home-based business idea that hits the minds of everyone who aspires to a solid home-based business. This business gives you the flexibility to choose your work hours and place. You are not bound to sit in a room or cabin to become a blogger. In this book, you will get all the basic information on running your blogging business successfully. It also includes the technical know-how of setting a blog.
If you are considering to start a Home-based food-related business, this book could be an important guide for you. Right from how to set up your kitchen to do baking at home to how to lease a kitchen incubator or commercial space, if required
"Start & Run a Home-Based Food Business" also assists in restructuring how to get your product niche, be it particular niches like healthy foods, ethnic foods, season-related foods, and how to increase your brand product.
Conclusion
This is the list of my favorite 6 Books That Will Help you to Start Home-based Business. If you are looking for good books on home based business, this list can help you.
This is not it! The list of books on Home-based business ideas is long. I 'll try to cover more books on this niche in my future posts. For now, you can get started with these home based business books and find out how you can have a substantial source of income while you stay at home with your family.
Made up your mind to start your Profitable Home-based business? Grab the free copy of the Ultimate Checklist to Start your Profitable Home-based business.
Meanwhile, you can also check out more books on Starting Home-Based Business.