Of all the gadgets that we use in everyday life, headphones are almost at the top of the list. We go for a jog with them on, we take the calls, and we also listen to the music or podcast with them. Many people even eat, drink, and go to sleep with their headphones. A good pair enhance the quality of sound we are listening through the headphone. So, how do you decide whether the headphone is good or average or may be pathetic?
Here is a quick checklist of 7 Things to Look for in Headphones for Awesome Music Listening Experience
1. Quality of the sound
Sound quality, of course, is the first and the foremost thing to consider. It is important to everybody; however for few people, big bass is a must whereas others enjoy open, full-range reproduction that highlights overall precision. Moreover, some of the low quality headphones, doesn't produce great sound while listening to music on the phone, but when it comes to receiving or making the calls, they fail to give clarity of voice. Comparing Skullcandy headphones price with other headphones with higher range inclined me to Skullcandy as the sound quality is as good as the expensive ones.
2. Understand your Usage: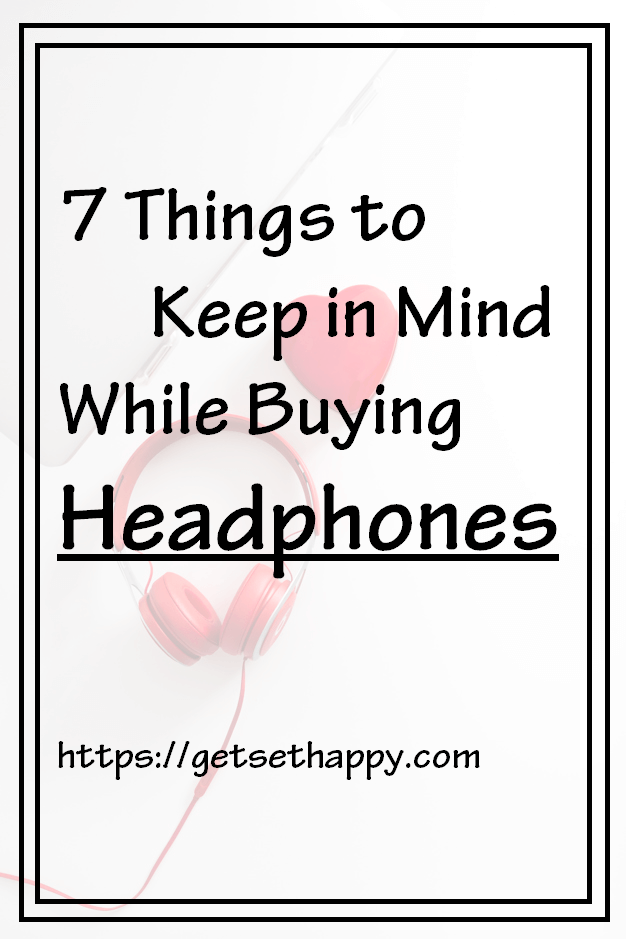 While there are many options to choose from, your final choice should be based on your usage. The simplest way to assess the headphones is by listening to them. Listen to some audio guitar or piano music. You can easily make out the difference between good and not so good.
3. Compare the price:
If the two headphones that sound very different but have similar specs, then the next thing you can look at is the price. I recently found two headphones which had a huge variation in the price, one of them was a big shot brand and the other one was Skullcandy (the one, I finally chose). The Skullcandy Headphone price was quite less than the other one, but the quality of the sound was equally good.
4. Check the reviews and ratings online:
If you are an online buyer, verified product reviews can be another helpful way to choose amongst types, models, and brands. I also found many other headsets in the same price range as Skullcandy headphones price, but based on the reviews of those who are already using these headphones, I found the rating and reviews of Skullcandy better.
5. Wired or Non-Wired:
Although most of the people prefer Non-wired or Bluetooth headphones, certainly demand for wired headphones has not completely vanished. Many people still prefer the wired ones for their own reasons such as those who need to be on calls consistently, they choose wired one over the other. The reason is Bluetooth headphones have limited battery backup, you need to charge it after few or more hours.
Another important difference between the two is the price, for example, Skullcandy headphones price for a wired headphone is quite less than the non-wired one. Despite, this price difference the quality of the sound is simply great.
6. Portability:
Usually, portability isn't a big issue—for those who need to listen to it during physical activity, they prefer the lightweight portables designed headphones For traditional fixed studio work, heavier closed-back headsets are good enough. For those who need to carry them during travel, lightweight fold-up designs are more convenient. 
7. Noise-cancelling headphones:
Many commuters who listen to music while travelling by car, train, or any other public transport, it is difficult due to the background noise, sometimes it is quite frustrating. Noise-cancelling headphones are designed to eliminate background noise. They do this using of phase-canceling technology. 
Some other factors include isolation, comfort, weight, and fit that needs to be considered before buying.
Conclusion
These are the 7 Things to Look for in Headphones for Awesome Music Listening Experience. Generally speaking, high-end headphones are essential for critical professional audio work such as recording and mixing. For others, there are many mid-priced headphones that great offer performance to meet your needs. I found Skullcandy headphones price reasonable as compared to several other high performing headphones.