One of the biggest travel myths of the time is that you need to spend lot of money for travelling, and the biggest part of the expenditure is constituted by hotel accommodation. However, this is not true. Travel can be really affordable when planned well. There are several alternatives available for big, fancy and expensive hotels. Here I am listing so of those options, which can simply great for the budget travels in India
Bed and Breakfast Hostels      
Bed and breakfast Hostels or also known as Backpacker hostels are the popular option for budget travels. In the bed and breakfast hostels, the rooms & washrooms are shared by multiple people, this is why the cost of hostels is relatively low. The rooms are furnished with bunk-beds and instead of wardrobes for every individual, there are personal lockers for storing and securing the belongings. Usually, this includes a very basic breakfast ((bread, butter and tea/coffee).
This type of accommodation is ideal for solo travelers, backpackers, and people traveling for interview purposes.
Cautions
Make sure that the hostel is providing lockers, avoid those which don't provide lockers for storing your belongings.
Carry earplugs & an eye-mask so as to avoid disturbance at night
Guest Houses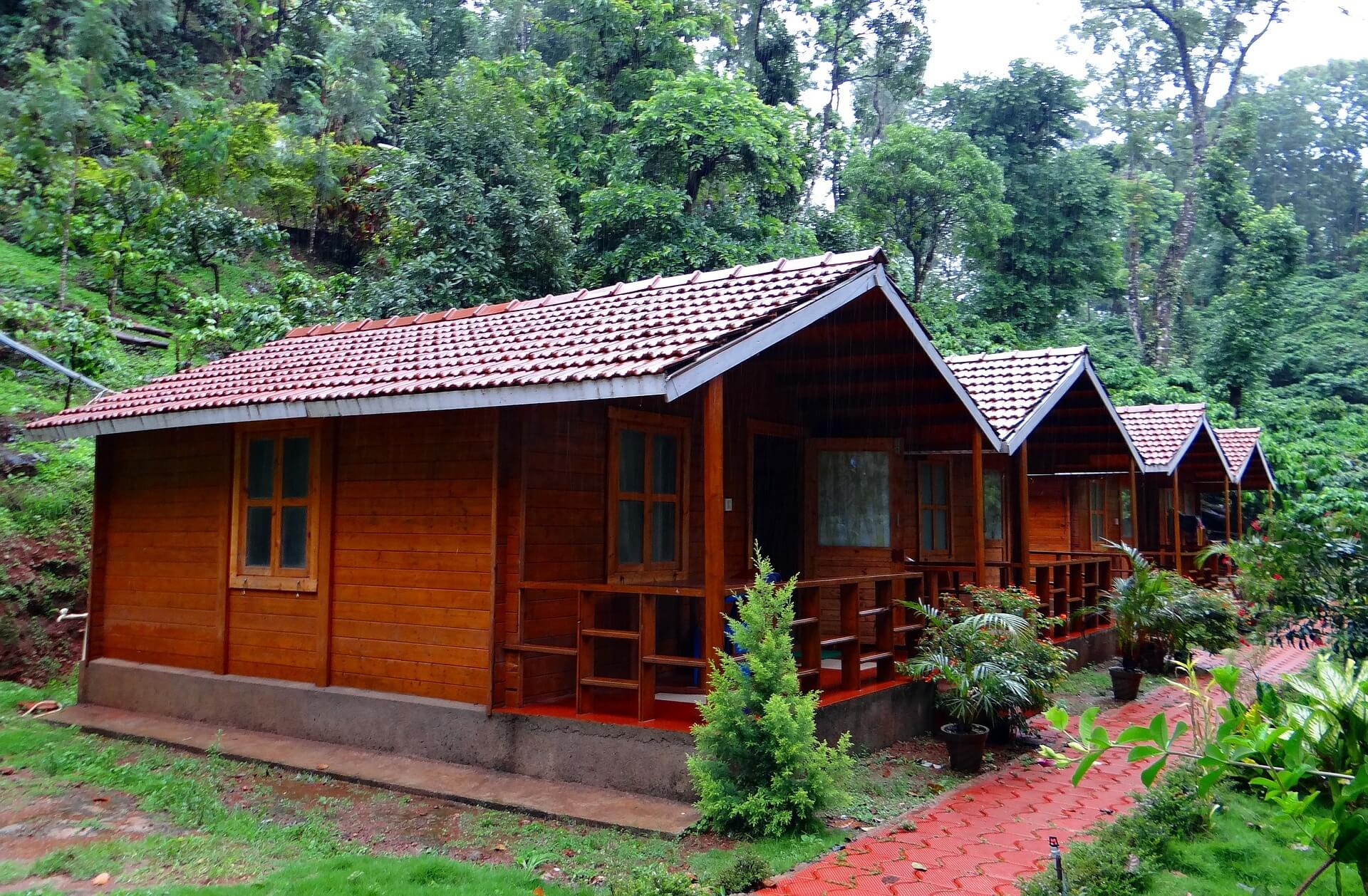 A guesthouse or budget hotel provides simple and basic amenities such as bedding, hot and cold water. You do get a separate room with the attached washroom. It may or may not include toiletries, tea/coffee maker, television etc. the rooms are decent enough to stay with the family. These guest house also offer food on a chargeable basis.
If you are traveling with family and friends a guesthouse is a better option in comparison to bed and breakfast as it gives you the privacy of a separate room.
Local Homestay
Homestays are usually offered by the local people in the area. Those who have got some extra room in their home, they consider it renting out to the travelers, which gives them the opportunity to make money while traveling. Homestays are a great option to explore and learn about new cultures. Mostly, people offering homestays offer home-cooked meals to their guests, which allows travelers to experience their lifestyles and taste local food. They might charge extra for the meals, sometimes.
Homestays are most popular among people traveling from different countries to explore different cultures.
Serviced Apartments
One of the big benefits of staying in a serviced apartment is that feel like a home away from home. It's your own space, you live you want to live, and you get to interact with local neighbours. Apartments are ideal for those who need to stay in a place for a longer period, may be a month or so. In such cases, apartments will turn out to be the cheaper option.
Bottom Line
Travel is only expensive if you make it that way. Most of the times, there are several options available that help you travel within your budgets.
If you're flexible, there are adequate cheap accommodation options available to take advantage from.
If you have any questions about cheap travel accommodations, drop me a message in the comments below!