Lately, Pinterest is being quite popular amongst bloggers. Why? The platform has over 320 million active users (Statistics sources https://business.pinterest.com/en/pinterest-stories). Doesn't this make Pinterest, a massive source of the traffic to the blogs and business websites? Pinterest is primarily a game of images (a.k.a PINS), if you want people to visit your website, you need to create click-worthy pins. Once a pin goes viral, it not only brings relevant traffic to your website, but it will also help you boost the ranking in the platform's algorithm. Here is what I have learnt from my hit and trial experience on creating pins that go viral.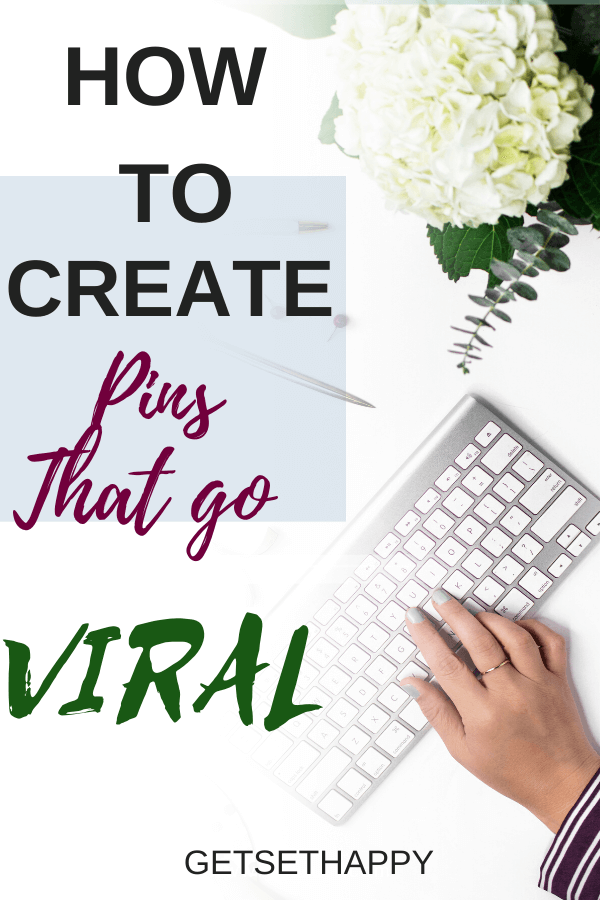 How to create the pins that go viral?
1. The Image
As I said earlier, Pinterest is all about the Images. Although, nothing can beat the quality of content, but on Pinterest first thing users will see is the IMAGE. If the image isn't impressive, the chances are less that they will click on it and go further to your website.
There are certain elements of the right image, which makes it go viral.
Make sure that the image is bright.  It is easy to read- especially on a mobile screen. Because over 70% of the users make use of the Pinterest mobile app to view the content. People like to pin visually attractive images. You can use free online graphic design platforms such as Canva to create the images. It is super-easy to use and have hundreds of free customizable templates.
The image orientation should be vertical. Vertical images stand out well on Pinterest. I recommend the size of 600 px * 900 px. (or something close, but it should be in the ratio of 2:3)
Use professional and unique fonts. Choosing the right font combination with the help you attract the right kind of readers. You can get a wide range of freebie fonts to create your brand authority on Pinterest. 
Pick a background image relevant to your topic. Make sure to use original (that you have clicked or royalty-free. Write the title in Bold (which should include your keyword).
Make the Keywords and Title bold or highlighted. I use graffiti font in my pins. Graffiti fonts are fast and furious, bold and blocked. These give great effects on the image. Using this font in the headline or the keywords of the image will make it worth noticeable.
Use warm colours! Warm colours tend to be more inviting.
Create at least 2-3 different pins for each post, make sure that the images are completely different, so that you can find out which one is working out most.
2. The Description
The description is another dominant element, which can make you pin go viral. Use the Keywords and Hashtags in the pin description. Hashtags are powerful, like for any other platform, Hashtags can supercharge your small business on Pinterest too. Every time, you create a fresh pin, write a slightly different description. In Pinterest, you can write about 500 characters in the description. Use half the space to describe the post (of course, keywords are a must) and the rest of the space for writing hashtags.
3. Choose the right timing
It's very important to pin at the right time slot. And the right time is when maximum users get to see your post. You can use Google Analytics to find out your most popular posts, total page views and top traffic referrer. Now, set a range of periods and scroll it down. Below, you will be able to view the time when you've maximum visitors to your website. Use these statistics and choose the appropriate time of the day to pin on Pinterest. This is a great help to make your pins go viral.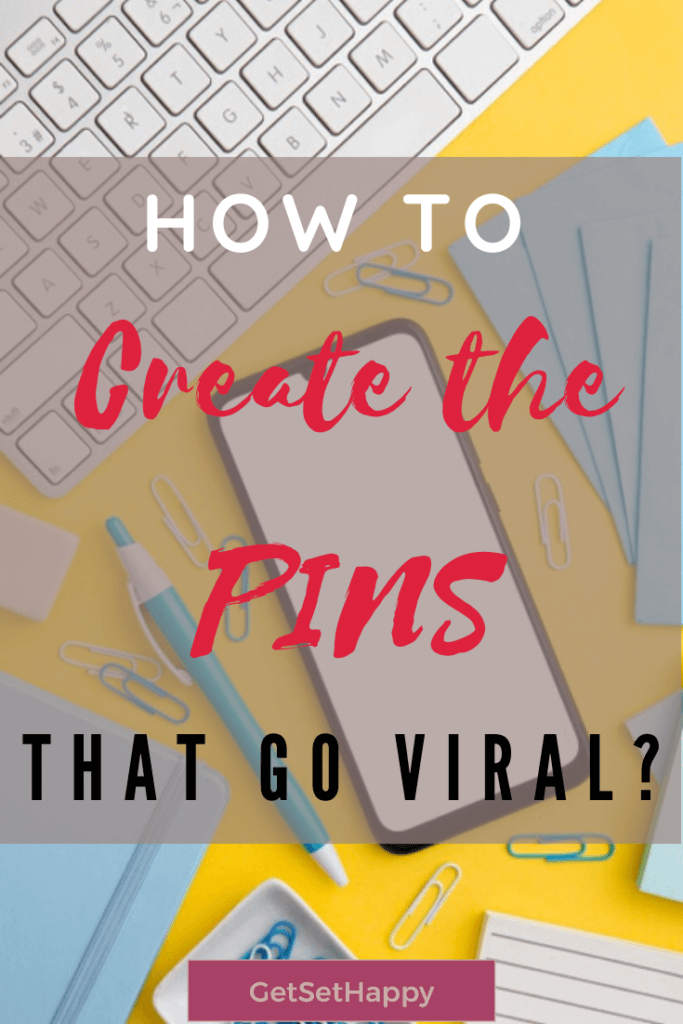 4. Use a Good Strategy
Now that you have created a beautiful pin image, a killer description. My strategy is to save your pins to several group boards. Group Boards are usually followed by a big chunk of people. This is because they get to read related content under one board. You can look for the group boards relevant to your niche on Pingroupie. You can choose some of the group boards with a good number of followers and reach out to the group owner to add you as a moderator.
Wrapping Up on Creating Viral Pins
Although, this is my strategy to make my pins go viral. But please keep in mind, the nature of the internet is volatile. You may have to use these steps as your base and over the period of time, you can build up your own strategy to create viral pins. All you start with is choose the best topics, write awesome content and create impressive and well-descriptive images, and the ball should be in your court.
If you are new to Pinterest, you may also like to read 13 Fatal Pinterest Marketing Mistakes to Avoid
Featured Image by annmariephotography from Pixabay