As we spend the majority of our day at work, it's important to like what you do. Plus, it's even better if you love it! But, how do you know what roles are suited to your abilities and also your passions? Everyone is different, and that's what makes us unique. A career path for one person may look entirely different for another. However, it's what makes you want to get up in the morning that counts.
Choosing a job that suits your passion and attributes is a great way to move into a career that gives you a sense of satisfaction. Of course, some people go for the best paying jobs or ones with the highest status as possible. However, for others doing a job that helps others or the wider community is something that is vital for finding purpose.
According to studies, doing a job that helps others can often make you feel happier long term. This is great for anyone looking to strike that perfect work/life balance. If you're looking for a career that helps others, there is a wide variety to choose from. Some help on a direct level, including face-to-face engagement – while others look at broader community issues and assist in solving problems on a larger scale.
With all these choices, knowing what path to take can be challenging. So, here are some examples of jobs that help others to give you some insight.
Medical care
If you want to help people on a direct level, working in medical care is a great choice. The variety of jobs in this sector opens up a wealth of opportunities for people of all abilities. Medical professionals take on a number of roles within the industry. These include:
Speech-Language Pathologist
Roles within the medical industry have different entry requirements depending on the position. Lower grades will require a high school diploma. However, nursing roles require a minimum of a bachelor's degree in nursing and a license to practice. If you want to become a physician, then this requires more study and a minimum of a professional degree or doctorate.
You may also like to read: Are You a Good Fit for a Nursing Career?
To work in the medical profession, you also need a range of other skills to help you do your job. Most people working in this area have natural characteristics such as compassion and empathy, which is vital for this type of work. It's also helpful to display other skills such as patience, communication, and time management. However, much of this is learned throughout your education and in clinical practice.
In this sector, there are hundreds of jobs available. But many require shift work and don't fit into the typical 9-5 working day. You may also find your work in different environments and busy settings, so having an attitude for change is essential.
People that work in the medical industry often say how rewarding it is. However, like any job, it does come with challenges. But, overall, these occupations provide people with a sense of purpose and allow you to work with people to improve their lifestyles.
You may also like to read: 12 Reasons to Pursue a Healthcare Career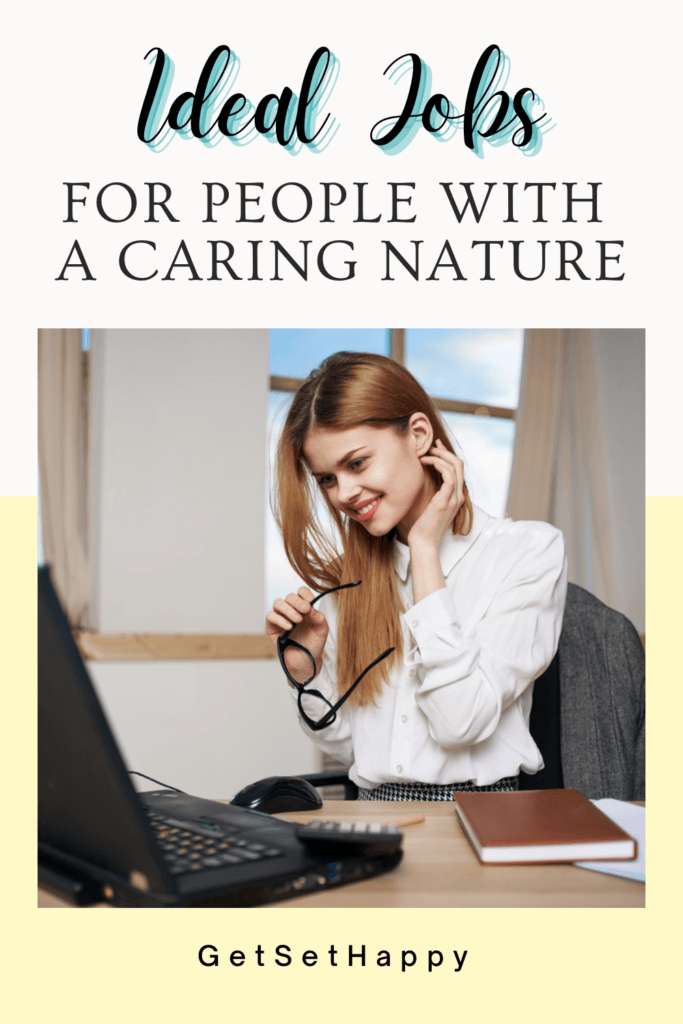 Emergency services
The emergency services play a vital role in keeping people safe. These jobs are ideal for people that want to experience a diverse and fast-paced role. You won't find two days the same. However, it's extremely rewarding for anyone looking to contribute to helping people in their hour of need.
There are numerous roles available in the emergency services, including some of the main areas such as:
There are numerous entry points to a career in the emergency services. If you're going in at entry level, a high school diploma is often enough to get a foot in the door. However, if you're moving into specialist units, for example, in the Federal Bureau of Investigation within the police, then a bachelor's degree is required. Many people within these services gain the chance to work up the ranks and gain experience along study.
Alongside your qualifications, emergency services staff also need a range of other skills. As you're often working with the public in an emergency situation, emotions can be high, and you'll need to have a calm but proactive manner. Excellent communication skills are also a must because relaying information could lead to delays and severe consequences if mistakes are made. In the police, skills such as good judgment and intuition are also ideal to have, as you will be dealing with all types of crimes.
The emergency services are another sector where work often comes in shift patterns. This can be beneficial for those looking to organize other commitments around work. However, there is also the requirement of on-call duties. No two days are the same, and this can make the work varied and interesting.
While these jobs come with challenges, they are also incredibly fulfilling, especially if you're dealing with varied workloads. Working with the public also enables you to engage and educate people on different aspects of safety and risk prevention. So even on those days when you might rescue a cat from a tree, these little moments all add up to a job well done. Plus, all those involved in the process appreciate your efforts.
Green careers
The green sector is an upcoming and innovative space for potential job opportunities. This sector primarily focuses on everything from sustainability, ecology, and climate issues. It is a growing sector, and the demand for people in all types of jobs is increasing.
If you're searching for a career that helps the wider population, these options could be for you. Depending on what type of job you go for, you could be researching ways to improve renewable energy or finding solutions to climate concerns. The scope for job progression is also high. Some examples of careers in this field include:
Conservation Scientist
Meteorologist
Environmental Engineer
Agricultural and Food Technician
Again, this sector has a variety of points of entry. If you want to become a scientist, you'll typically need a bachelor's degree in the related field of study. If you are interested in moving up the ladder, further qualifications may be required, such as a master's degree in a specialized subject. Some scientists also gain doctorates for further study and research work. The beauty of this type of job is that you'll be at the forefront of helping change on a larger scale. The call for skilled professionals is rising, with climate issues becoming more prevalent.
To complement your qualifications in the green sector, individuals also need a range of skills for these various jobs. Depending on the role, you'll largely need excellent analytical skills, as you'll be working on a range of issues that require resolutions. You also must have good research abilities to tackle complex data and turn it into digestible information. Aside from this, problem-solving and decision-making skills are prerequisites for the job. However, most of these elements will be bolstered during your education. As you progress through your career, further study and practical experience also enhance your job role.
Jobs in the green sector are ultimately rewarding as you contribute to making the world a better place to live and thrive. In addition, there are many problems facing the world on a global scale, and moving into these positions can assist in resolving them. All-in-all, it's a great opportunity to perhaps work behind the scenes. Still, it has a reaching impact that benefits the needs of others.
Education
Working in education takes another top spot for a job that is suitable for people with a caring nature. For example, by becoming a tutor or a teacher, you have a direct impact on a child's development and capabilities.
There are tons of jobs within the education sector. Some of the main areas include:
Teacher
Librarian
Principal
Guidance counsellor
Special Education teacher
Superintendent
Plus many more
Depending on what type of job your want to go into, education jobs require a minimum qualification, such as a bachelor's degree. For example, if you want to be a teacher, then you'll need a degree with a major that you want to teach in the long term. Alongside this, you'll undertake a preparation program and also pass a licensing exam in order to teach in your state.
This role is gratifying for anyone looking to have a positive impact on someone's life. Your passion for the subject matter also gives you an advantage, as teaching something you love always feels easier and more engaging for students. This role also requires a number of other attributes besides a caring nature, such as communication skills, time management, and organization. These are areas you'll learn in your degree course, but you'll also gain real-world experience during a teaching internship.
So, for anyone looking for a rewarding and satisfying career choice but also feeling they want that sense of purpose, teaching could be for you.
These are just some of the best jobs for people that want to help others and have a caring nature. You'll find a job you love easily with the range of opportunities available.
Featured Image: Photo by Christina Morillo