Hey Fam,
It's been a long time since I have shared my thoughts on any book. Not that I wasn't reading any books but I prefer to share about only selected books that I find interesting and worth reading.
So, here I come again with a book review of a nice and quick read – Life is like a dish by Hiba Khan.
What is this book all about?
In this book, the author has talked about various emotions that we experience in our lives. Just like the ingredients of a dish make it what it is; life is incomplete without the emotions that we experience in different phases of life.
Sometimes spicy, sometimes tangy, sweet or sour are the flavors of a dish. Same holds true for life. We lose heart, but then we pick up; we feel joyful but that sometimes lasts for a while; sometimes we fail and sometimes we succeed.
In the book Life is like a dish, Hiba has talked about the emotional experiences that she come across in a very subtle manner.
Most of the time, I felt like I was reading about my own life. I am sure, many other readers also find it quite relatable. Because, we all experience these emotional swings at some or the other point of life.
Hiba has also touched on topics such as life lessons learnt from failures and losses. She is talking about all these emotions based on her own experiences that shaped her life.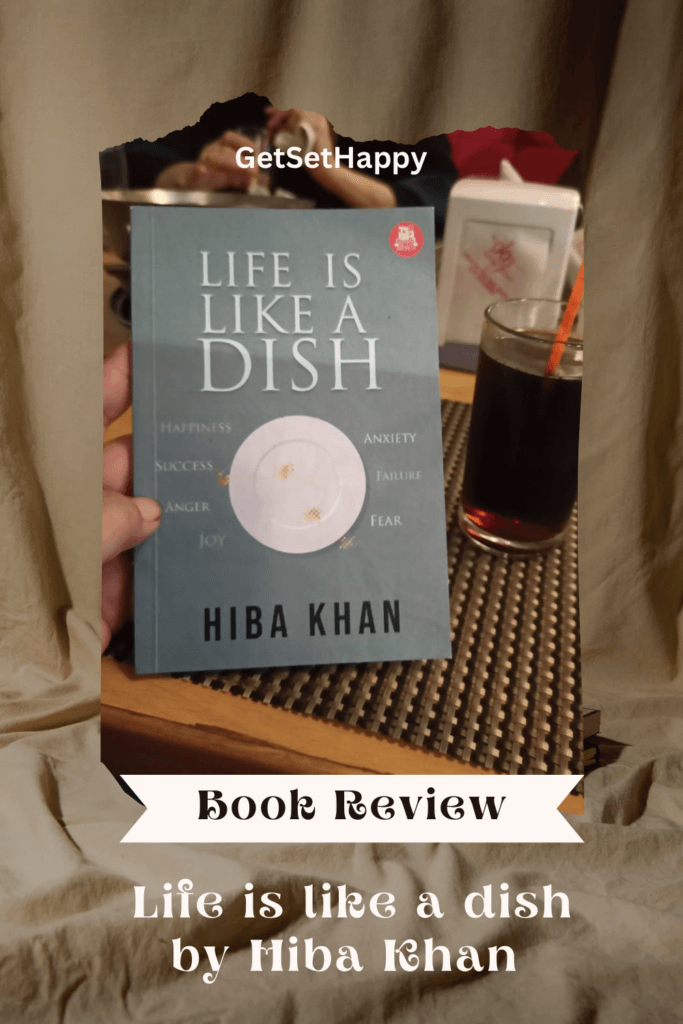 About the Author
Born in Delhi, brought up in Rampur, Hiba Khan is M.A. English Literature. She is a professional writer, passionate reader and a book reviewer. Life is like a dish is her debut book. I thoroughly enjoyed reading this book and look forward to reading more and more from her.
Closing Thoughts about- Life is like a dish by Hiba Khan
Written in simple and understandable English, "Life is like a dish" is a light, relatable and quick read with a cup of coffee. Author has touched a lot in this tiny little book – From life lessons to failures, success, growth and much more. I bet you won't feel bored at all.
The book is available on Amazon in both Kindle and Paperback formats. Choose your favorite version to read this awesome book.
Check out my friend Kiran Kumar Adharapuram's blog for more genuine and unbiased book reviews and recommendations.