The excellent thing I experienced ever about solo traveling is that I'm the only to drive my car towards anywhere I want. I make social circles very easily because I'm friendly, accepting and culture literate person.
Being in Morocco will never disappoint you because it is a very social country, so solo travelers never have to look far to find company.
A little about me: I'm a young British female, usually travel around the regions. In Morocco, this is my second visit, last time I visited a few places in Marrakech and went to Merzouga. This time I have a plan to Casablanca, visiting the Blue city is my dream, Fez's cultural footprints are attracting me miles away. Marrakech would be my destination to reach first because no other flight comes in my holiday schedule to the other international airports in Morocco.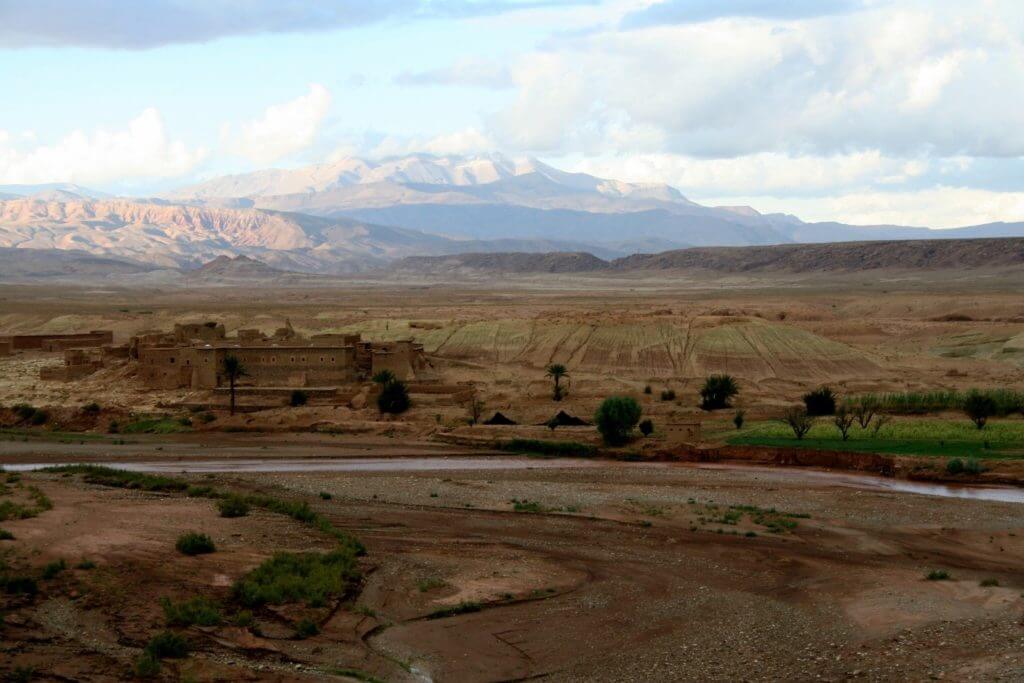 By the way, Why I'm undermining Marrakech, as I'm fed up of wandering in the souks and streets of Marrakech? No, Marrakech is Love. I always feel good to be in Marrakech. Amazing fun getting lost in the Medina of Marrakesh. I discovered some great sights and sounds by wandering the complex net of streets around Madina.
I reached Marrakech in the afternoon, Had a lunch in a nominal hotel and checked in to my Riad which I already have booked from London. After taking some good nap I chose to visit Djama el Fanaa Where I have good memories during my last visit. As soon as the sun goes down and the darkness spreads all around, the lights of nightlife at Djamaa blows up, I find a tremendous festivity and delights being there. Wandering alone in the souks of Medina and the other places of Marrakech had no bad experience, I found people so hospitable and welcoming. I bought some food items and shawls I'll bring home to keep the Morocco Memories Alive.
Train Travel to Fez as a Solo Traveler:
Although not recommended, I planned to travel to Fez via train. It is an amazing experience, must try it. It is a five hours long journey to get Fes. This is my first visit to Fez, not Morocco, but believe me, I'm just in love with train travel. Train travel is very common, yet very romantic for me as I traveled a lot in train While in India. I miss the environment in family cabins. Indian mothers and grandmas pack delicious food for the journey and serve in a traditional way, lovely. I just forgot that I was on the train to Fez, lolz. For female travelers, everything is perfect to discover here as per my experience.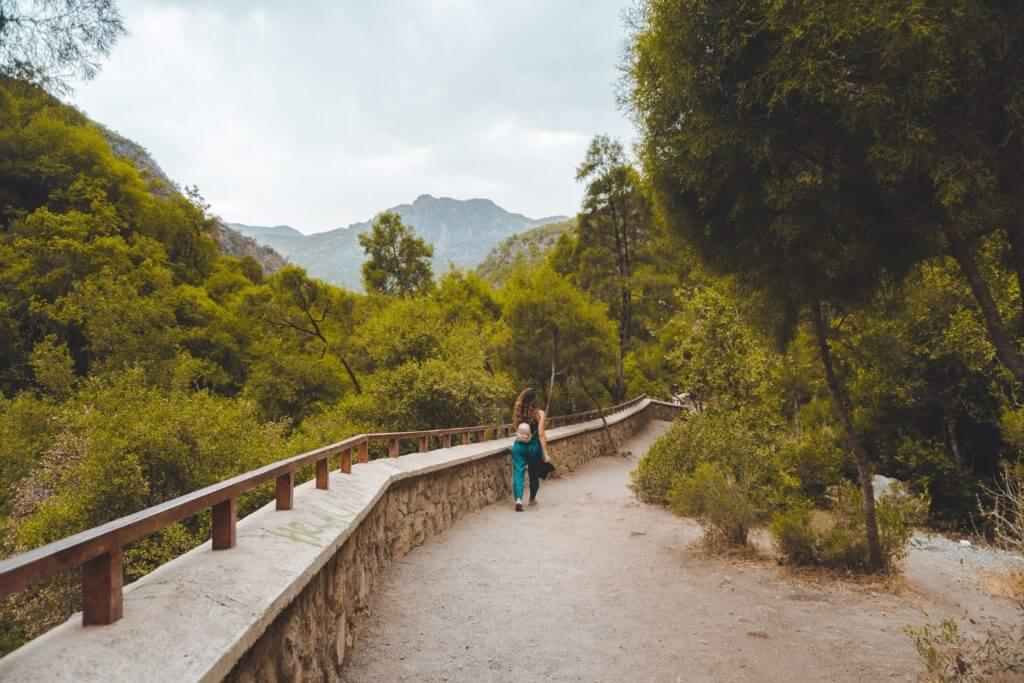 It would take day-long travel to reach the fez and you'll hardly get time to roam in the streets and souks in town. Better is to find the place you booked for living and then plan relatively.
Discovering Fez
Next day Morning, I hired a guide with the help of Riad I'm staying in. As I'm in love with art, culture, and history, For me, there is a lot of things to do in Fez, my guide said. But the really fascinating destination, The Royal Palace has bad news for me, it isn't open to the public and tourists.
I can only see the large golden Palace gates which are a great piece of architecture and storyteller. I captured many of the places around in my camera, luckily, not stolen. But nothing like that I even listened to from any of my visitor friend.
I only could discover a place about which I've read in history books. The Mellah, or Jewish quarters. These Jewish Quarters are not of the time of WWII but it dates back to the Spanish Muslim Emperors. Mellah is no more the home for the Jewish community. I'm feeling so dug and down to visit such historical places, these are the moments I really wanted to experience in Morocco, Thank you Morocco to give me such immense moments to feel.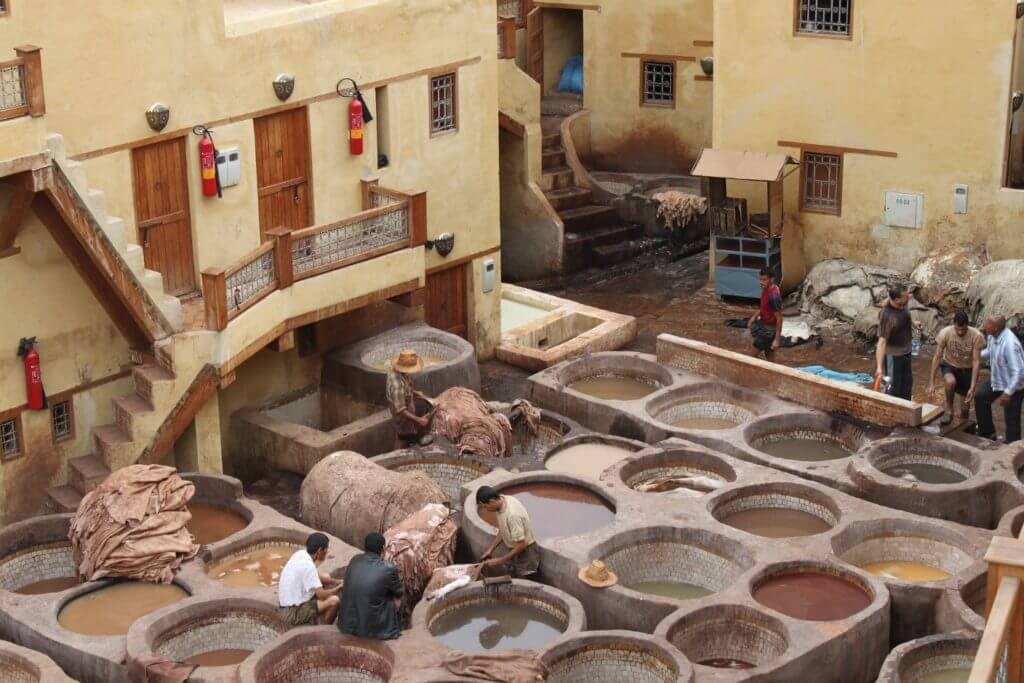 I then visited the oldest university with the help of my guide. It was just amazing to witness the place which is historically recognized as a very first higher education center by UNESCO. There is now a Mosque where Muslims pray five times a day. And no outsider is allowed to go in. Thanks to the local authorities who allowed me to visit that place.
I have nothing to do or go out in the night time, the option for me was to go back to my room and writing these words for you. I'm writing to you to must visit Morocco once in your life at least, you will fell in love with its beauty and the natural vibes it's streets and livelihood provide.
Fez won't bore you anyway. It is such a hypnotizing town of Morocco, which will fetch you to come back here again.
Here I come to the Blue City
One of my colleagues visited Chefchaouen some two years back, she still tells the stories of the Shaddy romantic city of Morocco. It is a mountain village painted in 100 shades of blue, amazing to listen? Don't forget to visit this town whenever you come to Morocco. Every corner here has its own kind of blue. It is exciting to listen about the beauty of the blue city, what my feelings being physically present there, is a question to wait for.
It is a small city in the RIF mountains in the northwest of Morocco. I reached here by bus from Fez. There were amazing sceneries all along the way to the city of colors, I slept half a way to be fresh by reaching the city.
In the evening, I managed to reach the top place of the town where all the city could be seen easily. Standing at the top of a small blue colored city and listening to the call to Muslims prayer provided me an immense feeling I never had in my life ever.
Visiting the souks, Museum, enjoying the nightlife being a solo traveler in Chefchaouen would be the things I cannot forget about the Blue City. It is quite a safe and welcoming experience when you reach and stay here.
Romantic Casablanca, Not for Solo travelers?
Why not? The city has a French colonial legacy, traditional Arab culture, Art deco buildings, old stone Medina alleys, museums, and the second largest mosque of the world.
Did you see a romantic movie "Casablanca"?
I've watched the movie a year ago. It is the same Moroccan city Casablanca where the American Rick had a nightclub. Coming to the nightlife of Casablanca, that is a little bit calm than in Marrakech, or other big busy cities of Morocco. But being Calm doesn't mean boring or uninteresting.
You will enjoy a nice evening dining at any of the Casablanca's delicious restaurants.
Casablanca's Rick still has its footprints in Morocco in the name of Rick's café. It is a restaurant, bar, and café located in the city of Casablanca recreated to preserve the memories of the famous classic movie, Casablanca.
My visit to Casablanca has many memories I'm writing it for you sitting in a rooftop of Rick's café. Solo travelers, come and feel Casablanca, It has a lot to give you, experience those moments and share with the folks.
Essaouira, My Last Destination
Essaouira, I deliberately chose as my last destination, I knew that once I was done with the hasty Marrakech, Fez, Blue City, and Casablanca, my final destination should be the relaxing and calming one. This place of the earth has a natural calming and refreshing effect which soothe the visitors. By the way Morocco is also popular for amazing Moroccan Argan Oil, loaded with numerous benefits for skin and hair. So, don't miss the opportunity to buy the oil in its purest form.
I had a one day rest here and flew back to London. My overall experience as a solo traveler ever is an amazing one. I embrace Morocco, Morocco embraces me in my golden time memories.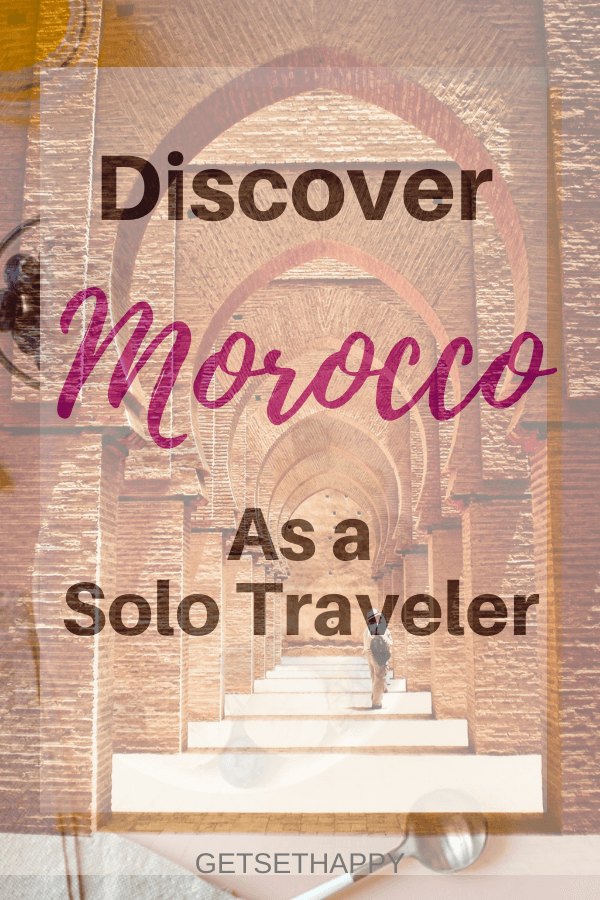 Author Bio:
Hi, this is Maria from UK, I am travel blogger, who love writing original and quality content on the exotic destinations around the world. It is an honour for me if some traveller could get a guideline on choosing cheap holiday packages to morocco or any other travel tips and tricks. I have been through all the packing and travel relevant experiences, so, I would be glad if my idea could inspire someone.