Becoming a nurse practitioner is a great way to advance your nursing career and allow you to specialize in an area that you are passionate about. This can be pediatrics, gerontology, mental health, or family practice. Nurse practitioners are valuable members of any medical care team, providing healthcare services and emotional support to patients and their families in primary care settings or during stressful times. If you are a practicing RN and are looking to move your career forwards, then studying online nurse practitioner programs can help you to do this. They offer a high level of education delivered in a flexible learning style, letting you make the course work for you.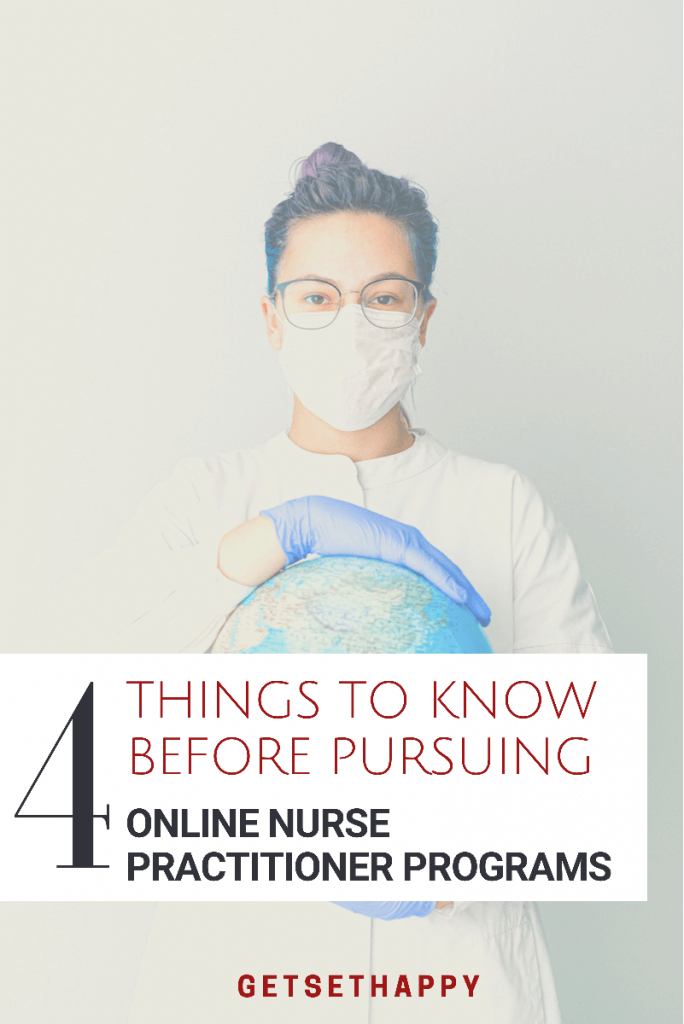 1. There are different programs to choose from
The online nurse practitioner programs are BSN-MSN/NP degrees that can train you to work in as an NP in a specialized area of nursing such as gerontology or pediatrics. They are aimed at practicing RNs who want to advance their careers with a flexible study option and will provide you with the clinical expertise to treat, prevent, assess, and manage diseases in your chosen area of nursing. Each program can be completed in 24-30 months, and the length of time it takes to finish the program depends on which pathway you choose to take, as outlined below:
Psychiatric mental health nurse practitioner degree: 28 months to complete
Family nurse practitioner degree: 30 months to complete
Pediatric nurse practitioner degree: 28 months to complete
Adult-gerontology, primary care, nurse practitioner degree: 24 months to complete
The programs consist of different courses such as theoretical perspectives for advanced practice and moral and ethical decision-making, which can be completed one at a time to make the programs as achievable and manageable as possible. Each course can be completed over 7 weeks, with a 1-week break in between, followed by another 7-week course.
2. Nurse practitioners are valuable healthcare team members
NPs are often part of larger healthcare teams, and can work in a variety of settings, but what is it that NPs do? They are advanced practice nurses, and in order to become an NP you need higher levels of qualification than a BSN. NPs are mid-level practitioners and are also non physician clinicians. This means that they can perform many of the diagnostic and clinical functions of a doctor even though they are not trained as one. Furthermore, NPs are able to practice independently in some states. There are different types of NP, as they specialize in various areas of nursing, but general tasks that they can perform include assessments and diagnoses, prescribing and managing medication, managing treatment plans, and educating patients, families, and caregivers about maintaining healthy lifestyles. The online nurse practitioner programs can prepare you to work in one of the following areas:
Family nurse practitioner
FNPs deal with patients across all genders, ages, diseases, and body systems, and prioritize preventative care while also being able to treat serious illnesses.
Pediatric nurse practitioner
PNPs work with patients from newborns to young adults, focusing on primary care but also being able to treat chronic and acute illnesses.
Adult-gerontology, primary care, nurse practitioner
AGNPs who specialize in primary care treat patients from around the age of 21 and upwards, treating those who are not usually ill.
Psychiatric mental health nurse practitioner
PMHNPs treat individuals, groups, and communities by providing a wide range of mental health services.
These are the roles that online nurse practitioner programs can prepare you to work in. They are incredibly varied and combine medical care with a personal, holistic approach. Nurses often take a more holistic approach to patients than some other medical professionals. This means that they see the individual as a whole, rather than just their medical issue. Nurses can also take into account factors other than just the physical, such as a patient's psychological, cultural, and religious beliefs, and their social environment.
3. You may already have many of the required skills
If you are already a practicing RN then the skills and qualities that nurses need will be no surprise to you. It is likely that you will already have many of them, and the online nurse practitioner programs will be able to teach you how to strengthen them, and how they can be applied to any of the new scenarios that you may encounter as an NP. Some of these skills include:
– Stamina
This refers to both physical and emotional stamina. Nurses spend a great deal of time on their feet, as well as lifting and moving equipment machinery and patients. Emotional stamina is required to work in high-stress professions in order to help maintain good boundaries and reduce the risk of issues such as compassion fatigue and burnout.
– Empathy
This is the ability to put yourself in the shoes of your patients in order to better connect with them and understand their situation and emotions. In nursing, this can help make patients feel safer and more comfortable.
– Critical thinking
This means being able to objectively observe a situation and make a judgment about it. Critical thinking helps you come to the most appropriate solution for a patient or situation, in a capable and efficient way.
– Compassion
Compassion is a combination of sympathy with the drive to rectify whatever is causing the patient pain or discomfort. This is a huge reason why many people work in the medical field.
– Communication
This involves speaking to a wide range of people, actively listening to what you are told, and observing non-verbal forms of communication such as body language. Many people who you communicate with may not have the same level of medical knowledge as you, but you still need to effectively convey information.
– Teamwork
NPs are often just one member of a larger multidisciplinary team, and they need to be able to collaborate with their team members.
– Adaptability
NPs need to be able to learn and adapt to new developments, regardless of their role or length of career.
As well as these personal skills, there are also many entry requirements for online nurse practitioner programs—such as a BSN degree, an unencumbered nursing license, and a 3.0 GPA—that you will need to meet in order to be eligible for the courses. Once you complete the online nurse practitioner programs, you will also need to complete various certification and licensing exams, in a similar way to the process of becoming an RN. These exams also vary according to your location, so make sure you know the state in which you want to practice when you are thinking about taking the exams.
4. It is a flexible study option
The online nurse practitioner programs are taught through a combination of distance and practical learning. This is what is known as blended learning, and it is a very popular and beneficial style of learning. It is flexible and gives you more control over your learning experience, environment, and pace. One large benefit of the online nurse practitioner programs is that they are designed to be studied around your current nursing role and shifts. Not only does this mean that you can continue working, it means you don't have to give up the job you love and you can continue to earn money and keep up your other obligations. Some of the benefits of online learning include the following:
Cost
Studying can be very expensive, especially at the master's level. There are numerous expenses to deal with, such as tuition fees, commuting, rent, and living costs, and this can be a large reason why many people do not pursue further education. With online nurse practitioner programs, you can save money during your studies by reducing or removing some of these costs. For example, when the majority of your learning is done from home, you don't have to commute and travel as much, nor will you need to worry so much about renting campus accommodation. The tuition fees for online courses can also be cheaper, and you can still be eligible for financial support and discounts.
Furthermore, the ability to work alongside your completing the program means that you can continue to earn money while you study. Investing in higher levels of education can also increase the job opportunities that are available to you, as well as your earning potential. Other benefits of furthering your education include the opportunity to further investigate a subject you are passionate about, as well as gaining access to experiences and resources that you may not be able to use outside of an educational setting.
Soft Skills
You will be expecting to learn the technical, medical skills required to work in your chosen area when you are studying online nurse practitioner programs, but you will also be able to develop your personal skillset. Again, if you are an RN, it is highly likely that you already have these skills, but they can be constantly strengthened and updated, and you can learn to apply them in new ways. When you learn online, there are plenty of challenges that you will have to overcome, from managing your schedule to motivating yourself to finish your course. These are two examples of soft skills, which are non-technical, personal skills that are highly transferable and help you stand out in a pool of applicants. Many employers look out for these skills on a resumé, as they show that you are a confident and capable team player and will be an asset in the workplace. Other soft skills include:
Time management
Communication
Conflict resolution
Creativity
Problem solving
Critical thinking
Adaptability
Although these are not role-specific skills, many of them are particularly useful for nurses, who constantly need to use a combination of personal and technical skills to provide a high level of healthcare and emotional support. When studying online, you can boost these skills. For example, you will need to adapt quickly to a new learning environment, as learning at home is very different from a classroom or lecture theater. Furthermore, your organizational skills will be essential in managing your time and scheduling your program alongside your current job.
Location
If your local university does not offer the type of course you need, or the qualification level or flexible study option that would work for you, then this can cause a delay in your plans. You may have to choose another course or route to go down or put off your career advancement for another time. You may also have to travel long distances to study, or not study at all. This can be costly, as well as derailing your plans and causing a lot of upheavals. With the online nurse practitioner programs, the majority of the learning is remote, which means you can do it from a location that suits you. This can be a coffee shop, library, or your living room.
Furthermore, the ability to study from home means that you can have more control over your learning environment, the pace at which you learn, and your working schedule. This has numerous benefits, as self-paced and flexible working can help you cater to your own needs, learning style, and requirements. This can improve your overall learning experience and help you to enjoy it more, making it more productive and efficient. Flexible learning can help you become a more independent learner, which is incredibly useful for nurses who need to continually update their knowledge base.
Closing Words
Completing one of the online nurse practitioner programs will give you the technical and personal skills you need in order to succeed in your chosen NP specialism. It is a very demanding yet rewarding career, as there is a lot of knowledge to cover at a deeper level. However, you can choose to take your career even further by studying a DNP or higher qualifications, which an MSN can help prepare you for. If you do not yet know which area of nursing you would like to focus on, then it can help to experience as many different roles as possible when working in general nursing, and remembering that online nurse practitioner programs may be a great educational option for you when the time comes. If you are ready to begin training to become an NP, online nurse practitioner programs will give you the chance to grow professionally and personally, in a flexible way that works around your life.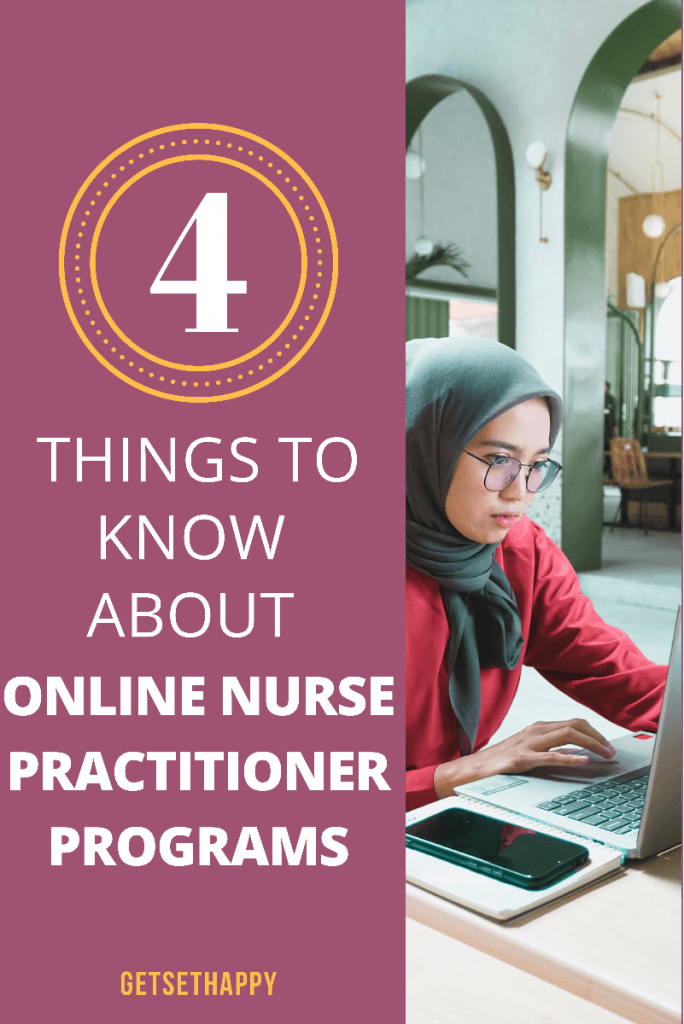 Woman photo created by wavebreakmedia_micro – www.freepik.com