Here I come with a review of Classy Strawberry Shortcake Lip Tint Balm By SkinCafe
When it comes to personal care products, I am a huge fan of products that are made from natural ingredients and are free from chemicals. It gives me a feel that I am doing my best for myself. That is why I decided to give a try to Skin café products.
I received a Strawberry Shortcake Lip Tint Balm and Chocolate Almond Dream Smoothie Face Pack – Luxury Edition (I ll share it's review after using it for couple of times).
So, here is what I feel about Strawberry Shortcake Lip Tint Balm.
Let me first give you a quick overview about the brand Skincafe. It's a brand that creates the products after receiving the order, which means all the products are freshly made. You can also choose the ingredients and have a customized product of your own choice. The entire range is purely vegan, cruelty-free and does not contain any parabens or other chemicals.
Packaging – First impression lasts for long. The product came in a small, stylish and luxurious box which makes it ideal for gifting purpose. I'm sure the receiving hand will fall in love with it.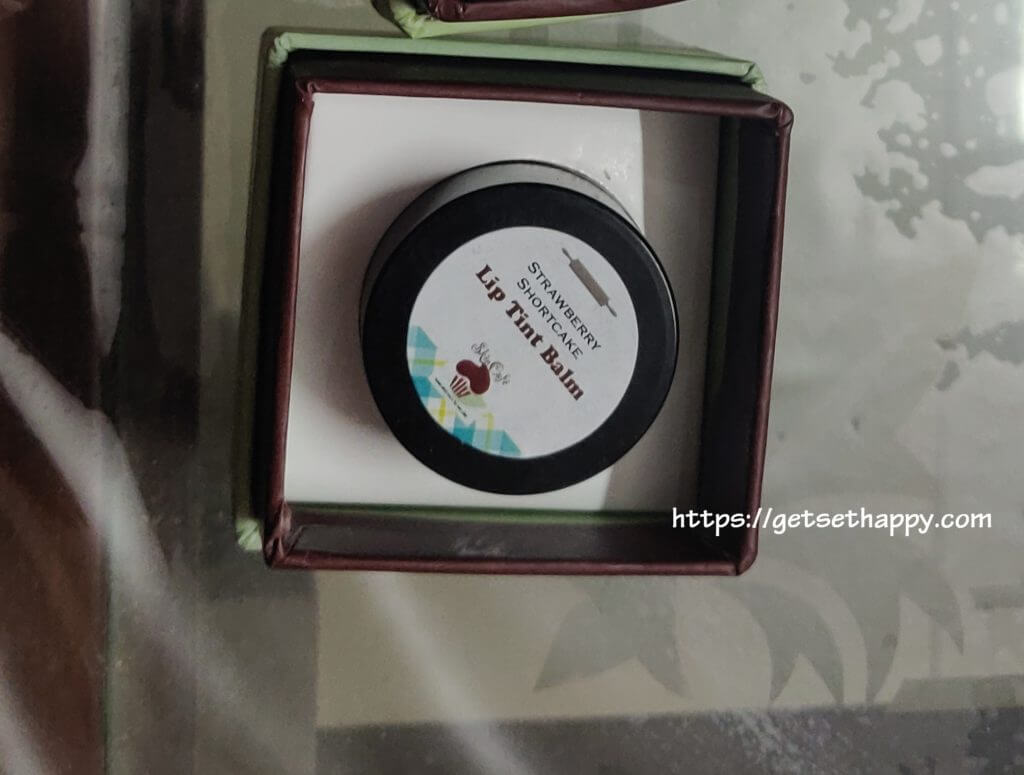 Inside the box there is a small glass jar that contains the real product. The packaging for all their products looks exactly the same. All of them come in glass jars with a plastic lid and labels. This is nice-looking and handy.
For Packaging I would give it 10/10
Let's talk about the actual product now
As the name suggests, The Strawberry Shortcake Lip Tint Balm is a lip balm with a tint of strawberry shade. It has a buttery consistency and is very gentle on the lips. While giving a nice color to the lips, it makes your lips feel softer and supple for quite a long time. Being a lip balm, the colour isn't so intense but I think this is just right for everyday use.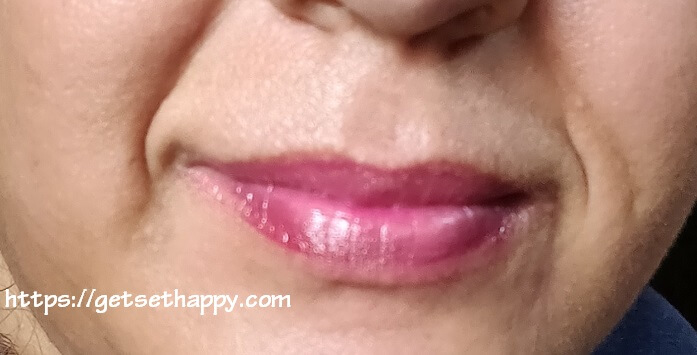 I applied the balm in the morning, the tint faded a little after a few hours, but the feeling of softness lasted even after that. My lips felt hydrated too.
For quality I would give 10/10
Price
This little jar of Strawberry Shortcake Lip Tint Balm of 9 g is for Rs. 900, which I think is little overpriced. But on the other hand, when I see other natural or organic products that I use, are also priced higher than the usual skin care products, so for such a nice product, the price is fine too.
For price I would give 9/10
Bottom Line
Overall, I loved the range of products from SkinCafe. I am also received Chocolate Almond Dream Smoothie Face Pack; I have used it only once, which is too early to review.
SkinCafe products are worth a try. They offer quite a good range of Lip scrubs, Lip Balms and face crème's, balms and packs.
So, What do I Like about Skincafe and its products
No parabens or any other chemicals used.
Luxurious and lightweight packaging.
Ideal for gifting purpose.
HIGHLY RECOMMENDED
You may also like to read my review on Bryan & Candy Luxury Products.