Happy Monday! I thought I would start this first Monday of the month with sharing a great experience.
Last week, I got an opportunity to attend yoga classes at Yuj Spiritual Foundation. Though they offer various yoga and meditation class, but due to an ongoing problem in my back, I opted for "Suksma Vyayam". In simple words Suksma Vyayam refers to easy exercises.
The Instructors
The class was taken by Grand Master Yoga Guru BalMukund Singh and Charu Lata (founder of Yuj Spiritual Foundation). Charu herself is a trained Yoga Instructor. Both of them are nice and easy to work with.
Before coming for this yoga class, I wasn't confident, if Yoga is for me. But after a few minutes of interaction with them, I was quite comfortable.
About the Studio # 1
Yoga studio of YSF is located in west Delhi (Janak Puri). The ambiance of the place is nice and calm. Lights are dim although there is ample of natural light in the studio. Mantras were playing in a low pitch which are very soothing and relaxing. The atmosphere of the place is just right for the practices like yoga and meditation.
Experience @ the Class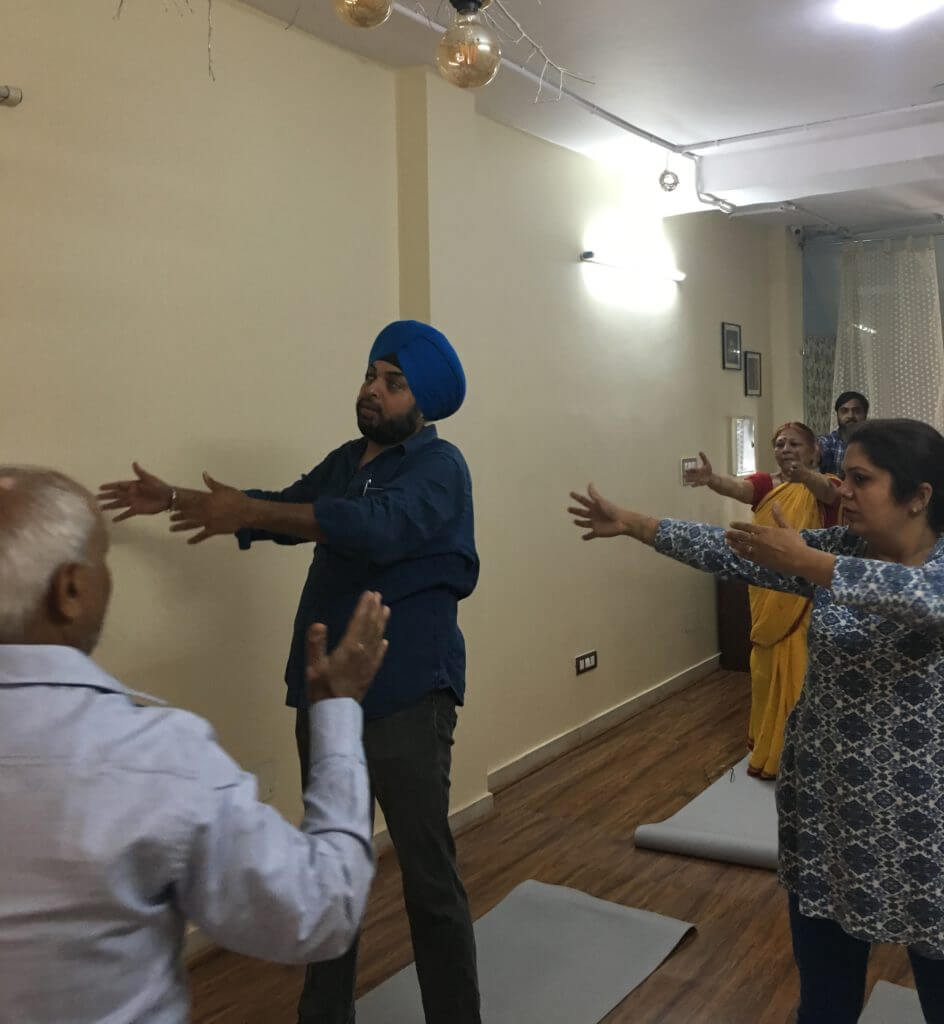 We started with 10 minutes of meditation followed by yoga. The program is designed keeping adaptability of modern people who sit for long hours and do not get the chance to move around much i.e. their level of flexibility, strength and body type. After performing yoga for some time, there was a session of Pranayam (breathing exercises). In all, it was a great experience for me.
Conclusion
Yoga is a great practice which not only have positive effect on physical body but it also helps in mental and emotional healing. I think, it also helps you to be grounded.
If you want have first-hand experience of benefits of yoga, go and take Yoga class at Yuj studio.
They have different programs and workshops to fit the need of different people. You can check out details on their website to find out, what suits you!