The experts at Traveler recently joined forces to devise a bucket-list-worthy compilation of the top 5 places to visit this year. These experts spoke to some of the top travel industry figures in the world–hotel owners, package moguls, flight specialists, cruise connoisseurs, tour officials, and more–in order to discover the best travel hotspots. In their findings, the look into account the significant increase of all-inclusive packages, cruises, and highly exotic and remote regions.
Seeking Adventure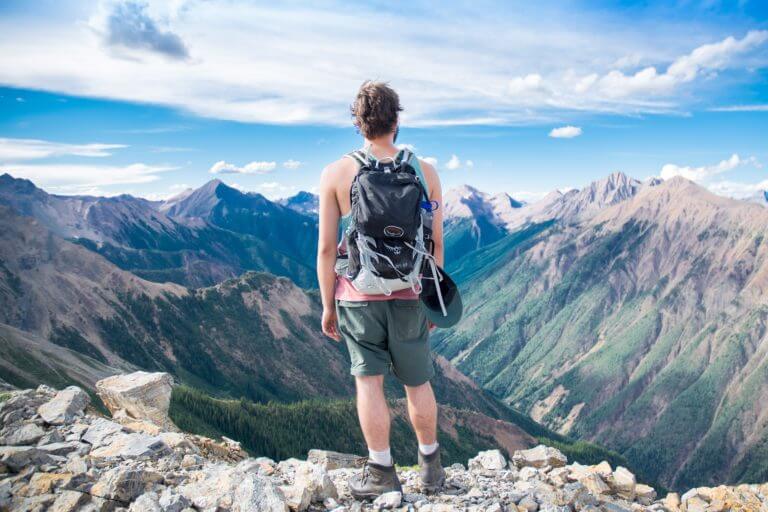 Since our planet is filled with pristine beaches, verdant landscapes, and wondrous opportunities for cultural immersion, narrowing down a list of the top places to visit is quite the challenge. However, we've done the impossible and provided you with the top five that range in climate, popularity, and remoteness.
For our adventurous wanderers, here are 5 Amazing Places to Add to Your Bucket List
Eastern Canada:
A surprising choice, yet one that boasts quaint seaside towns, vast lakes, and a wealth of history and culture. Eastern Canada is a top place to visit during the 2019 vacation season due to its coastal beauty. This is the perfect place to rent a boat and take a relaxing ride along the lake and marvel at the French-inspired architecture.
Sri Lanka:
The diversity that Sri Lanka offers to visitors is immense. This exotic area is best known for its central hills, stunning waterfalls, national parks, and even tea plantations. The wildlife in Sri Lanka is something to admire while the west of Sri Lanka is home to historical towns. For a lovely adventure filled with beautiful quiet beaches, national parks, and culture, you need to add Sri Lanka to your list of must-see places.
Norway:
Whether you fly there direct, or it's a stop on a cruise, Norway will be a vacation hotspot in 2019. This quaint Scandinavian country is home to beautiful mountains, glaciers, and coastal beauty. For a quiet vacation spent discovering Viking wonders, Norway is certainly the place to go.
The Kimberley:
This Australian frontier offers stunning landscapes, adventures off the beaten path, and full immersion into the wonders of nature and wildlife. The Kimberley is the northernmost region of Australia and borders the Indian Ocean. This unique place is known to be one of the world's most valuable wilderness regions to exist.
Namibia:
Namibia, a country in southern Africa, is a top recommended place to visit in 2019. Namibia is located on the coastline and offers expansive deserts. In Namibia, you'll find diverse wildlife, panoramic views, and simple, authentic culture. For a life-changing trip, you'll want to add Namibia to your travel bucket list.
In our ever-changing culture, the way we travel is becoming more personalize and quite instinctive. We love the idea of going where the wind takes us, and that's exactly what most Millennials have been doing. While cruises and all-inclusive vacations are highly enticing, a trip of cultural diversity seems to be the go-to options for many. Start your new year off right and find your perfect bucket list destination.
—
This is a guest post by Veronika Bulava. Veronika is a team member of a leading private jet charter company called Largent Fuels. She has been working in aviation for more than two years. LARGENT specializes in aviation management for cargo, commercial, and general aviation. Our role is to determine the most cost-efficient options for our clients in all aviation related services such as fuel pricing, handling coordination, charter services, aircraft sales, among others. We take pride in our access to high-quality products and services that meet the most demanding international standards.