Healthcare is one of the few industries in which workers are predominantly female. Even today, women account for 76% of the healthcare workforce in the U.S. While males have, unsurprisingly, been overly represented in higher-paying healthcare roles, even this is beginning to change.
Of course, this trend isn't unique to the United States of America. According to the World Health Organization, women account for the majority of global healthcare workers. So, what is it about the healthcare industry that makes it such a popular choice for professional women? Read on to learn more about how the sector is changing, the opportunities available to women and what the future holds.
The Caring Profession
No matter what your job role is, you need empathy and a caring attitude if you're going to have a long career in the healthcare sector. When you're caring for people at their most vulnerable, it's your empathy and compassion that will give you the motivation to succeed. 
Although women are often unfairly subject to stereotypes, typically 'female characteristics', like being nurturing and caring, may have contributed to their dominance within the healthcare industry. Certainly, the number of women in the nursing profession may, in part, be due to the traditional association of women as caregivers and as natural empaths.
Flexible Working Environment
The healthcare industry is vast and encompasses a number of fields and disciplines. Additionally, it operates 24/7/365, which means there are a wide variety of working environments and patterns. Some healthcare employees work a traditional 9-5 role, for example, while others may work exclusively on night shifts or as part-time workers.
A flexible working environment can benefit both male and female workers but it's often women who seek out flexible roles. Even in two-parent families, women typically undertake the majority of household duties, which means a flexible job role may be critical to success. If a working mom needs a role that enables her to be available for school drop-offs, for example, the shift patterns available in the healthcare industry may be an attractive prospect.
Women in Leadership Roles
Despite making up the majority of the workforce, women have traditionally been underrepresented in leadership roles within the healthcare sector. However, they are still faring better in the healthcare sector than they are in 'corporate America'. 30% of C-suite executives in the healthcare industry are female, for example, whereas women account for only 22% of C-suite executives in corporate America.
For women who aspire to take on leadership roles, the increasing number of females securing top roles makes the healthcare sector a viable career option. While a discrepancy between men and women in executive positions does still exist, the increased awareness and initiatives are likely to see a rise in the number of leadership positions held by women in the near future.
Adaptable Career Progression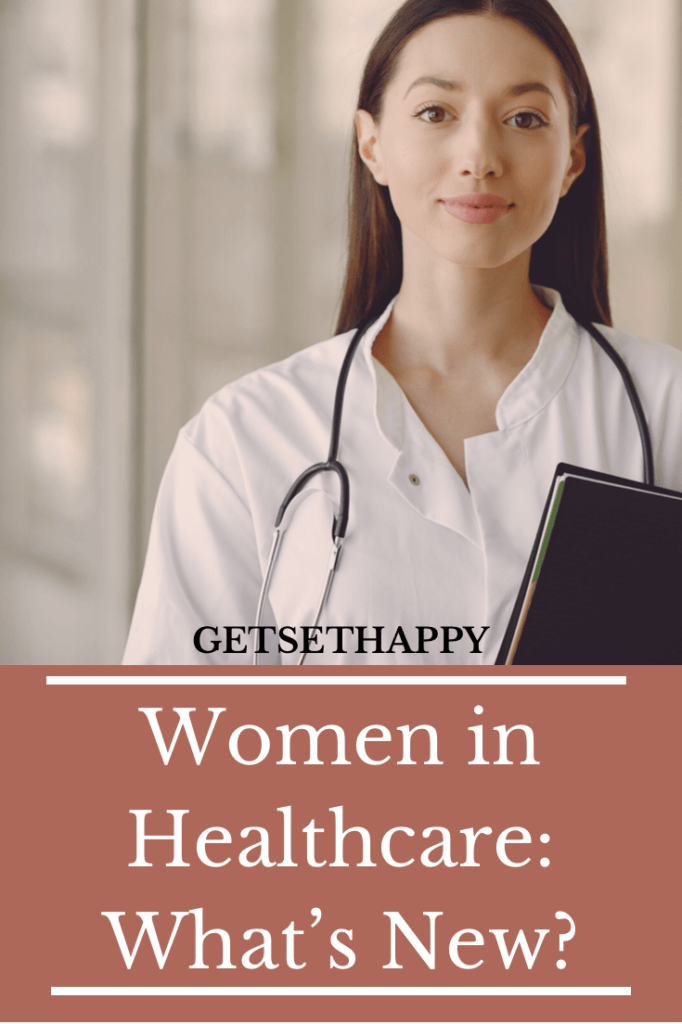 Working in healthcare gives you endless opportunities when it comes to career progression. From specializing in a particular field of medicine to educating newly qualified doctors and nurses, there are a wide variety of ways you can further your career.
What's more – gaining more qualifications and enhancing your credentials needn't be complicated. With a respected online DNP program from a top school, for example, healthcare professionals can obtain a Doctor of Nursing Practice degree while still working full-time. Being able to study from any location and create your own schedule is particularly advantageous for women, who may be juggling an existing job role with family responsibilities.
Fortunately, the rise of EdTech makes it easier than ever to study online. With top schools offering accredited degrees via online learning, healthcare professionals can obtain the additional qualifications they need to secure promotions and develop an enhanced skill set.
Increased Demand for Nurses
Like all sectors, the healthcare industry evolves all the time. As we get a glimpse into the future, we're already seeing the enhanced role that nurses are set to play. Amidst a shortage of doctors, many people are calling for Nurse Practitioners to be given enhanced responsibilities. While some states already permit Nurse Practitioners to work with increased autonomy, removing the need for supervision in the remaining states would enable Nurse Practitioners to work more independently.
However, it isn't just a shortage of doctors that's fueling the need for more Nurse Practitioners (NPs). The need for affordable healthcare may also be a driving force behind the call for more NPs. The Bureau of Labor Statistics estimates there will be a staggering 45% rise in Nurse Practitioners between 2019 and 2029. With more than 117,000 NP roles set to be created in the next decade, it's clear that women will continue to take on more responsibility within the industry.
Is a Healthcare Career Right for You?
Although the healthcare industry offers great career opportunities for both men and women, it's important to ensure you're prepared for what a job in healthcare entails. Being a doctor or nurse can be physically demanding, for example, but there's also an emotional burden to consider. While healthcare professionals do receive training and support, you'll need to determine whether you've got the resilience to work in a high-pressure environment before you embark on a career in healthcare.
If you cope well under pressure, you're motivated to help others and you want to do a job that really matters, a career in healthcare could certainly be a great fit for you. Whether you aspire to be a doctor, nurse, or another type of healthcare professional, prioritizing patient care and being committed to working as part of a team will stand you in good stead for the future.

Wrapping Up
While the on-going COVID-19 pandemic has placed a heavy burden on the healthcare industry, it's also shone a light and shown just how important healthcare workers are. With a renewed focus on the critical role healthcare professionals play, now is a great time to pursue a career in the industry. Whether you're just starting out, looking for a career change or returning to work after an extended break, the opportunities available for women in healthcare ensure the future looks bright.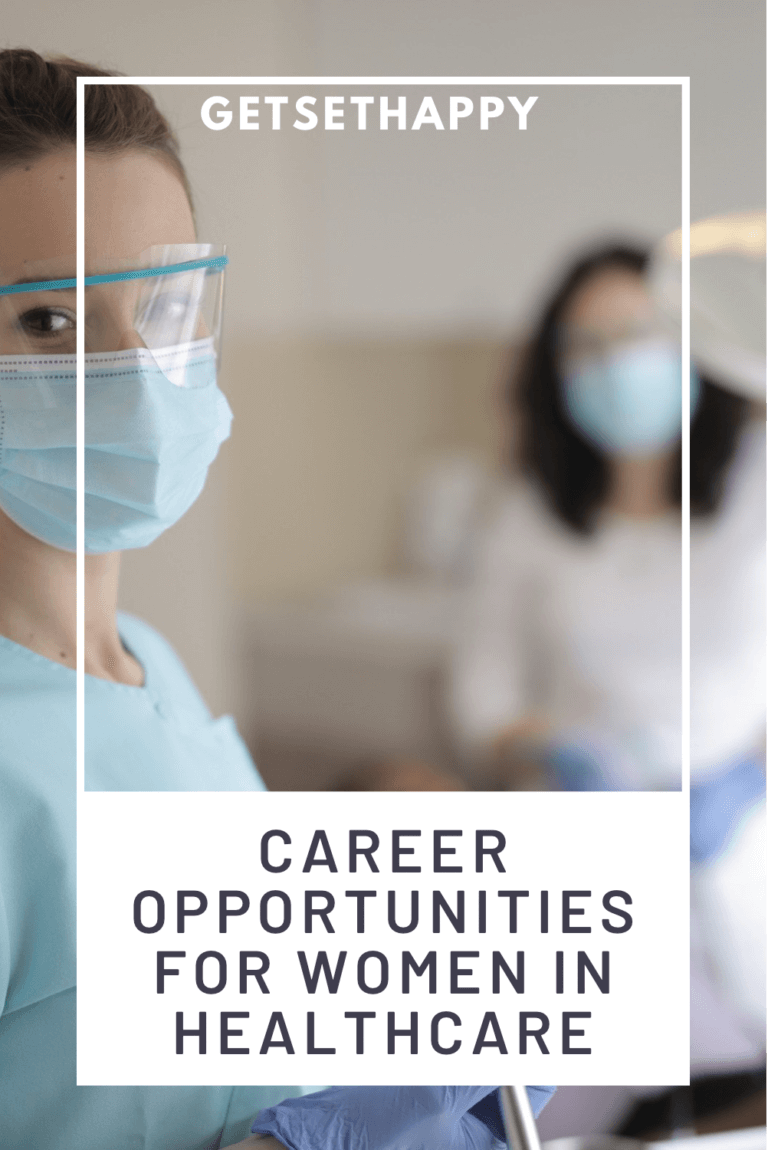 Featured Image by creativeart – www.freepik.com