Peace is not something you wish for, it is something you make, something you are, something you do and something you give away. " ― Robert Fulghum

Everyday chaos, busy schedules, and juggling between work & family time are enough to steal away our peace of mind. And now all these are topped up with the global pandemic situation across the world. Sometimes, it feels like stopping by and finding inner peace and calmness so as to cope up with the things around.
Finding inner peace and happiness shouldn't be rocket science. Isn't it? Although conjure oils and ritual kits do add magic to the equation. I think a few tiny and smart changes could make a big difference.

Here are 11 simple yet effective ways to find inner peace and become happy
1. Choose your own Relaxation Technique
There are many ways that can help you feel relaxed and grounded. Choose the one (or maybe more) that works for you. Walking in the woods, music, yoga, journaling, or meditation.
I personally enjoy doing deep breathing meditation for a few minutes. This helps me calm down my mind and feel light and happy.
2. Find some "Me Time" for finding inner peace
I think these are the most precious moments one can have. "Me time" is the time when you can just be with yourself, be yourself, relax and rejuvenate. This is the time when you are simply away from the worldly turmoil and just be your true self. Spending some quality time with yourself is not only good for overall well-being and results in a higher level of happiness. When you do something alone, you can get the opportunity to think, reflect, and discover yourself more. This practice is very easy to find inner peace and happiness.
3. Slow down and Relax
Sometimes, life appears to be moving at such a fast pace that it seems to pass by before we can really enjoy it. If we slow down while with some of our daily activities such as walking, talking, eating or riding a bicycle we can make ourselves feel less stressed. Instead of rushing off to work in agitation, choose to start 10 minutes early and go with ease. This not only helps you to find inner peace but it also helps in enhancing productivity.
4. Declutter your mind and your surroundings
Decluttered surroundings can actually affect your state of mind and help you gain mental clarity and finding inner peace. It just takes a few minutes to declutter your workspace or the room you're in; though the effects could be lasting. many people feel calm by refreshing their home interior or simply saying home styling. It is also important that you spend some time to declutter your mind. By decluttering of mind, I mean clearing unnecessary thoughts from your mind. These thoughts do nothing but just add noise and stop you from thinking clearly.
5. Accept and let go – Get over the past
There are many things we cannot change such as our past. Holding the negatives from the past just adds up to the burdens of today. We already have so much to tackle today; then why do we need to carry baggage from the past. What is gone is gone, you cannot change it anymore. All you can do is just learn from it – Be at peace with it, Accept it and let it go. When you accept something, it starts to lose its power.
6. Escape for a while.
In the midst of everyday struggles, just take a quick escape and indulge in a hobby or something that brings you pleasure. Eat a bar of dark chocolate, read a novel, watch your favorite movie or Television series, or create a scrapbook. These simple activities work well to just release pressure and relax.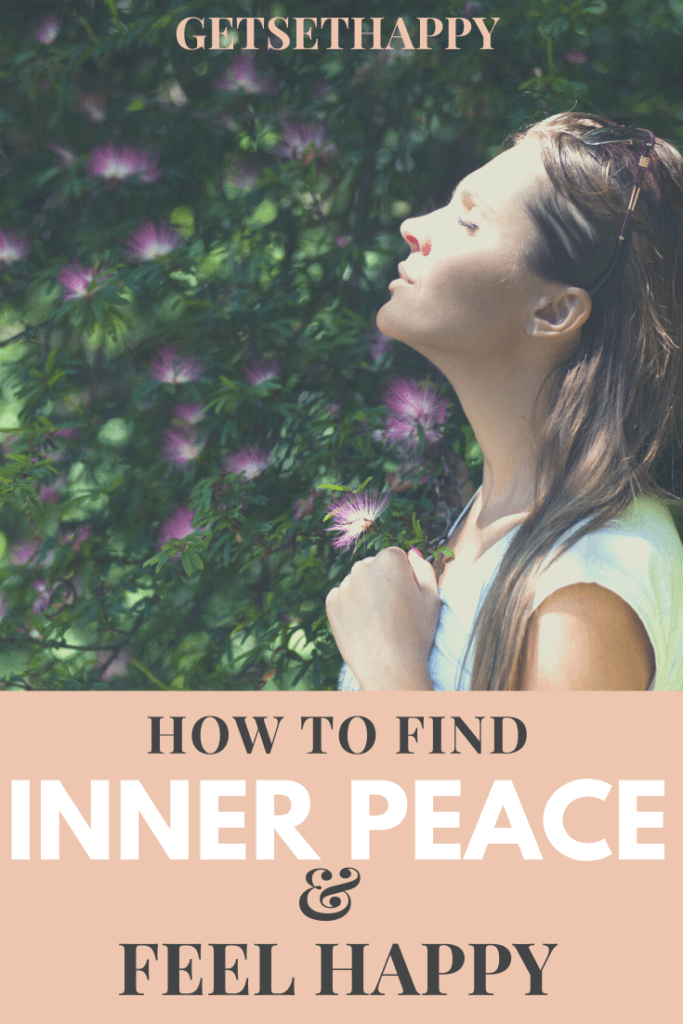 7. Give up the baggage that weighs you down
A lot of times, the emotional baggage (from the past) prevents us from moving ahead and makes us feel stuck in life. If you're carrying around some excess baggage that may affect your mental state. This eventually puts you in a state of blue. You may also fall into behaviors such as Spending too much money, drinking or eating too much, or maybe into the habits of smoking or alcohol intake. It is better to shed that load off. Try to forgive, write down your grudges or go for some spiritual sessions such as Art of Living or Vippasna. These practices are quite effective in unloading emotional baggage and finding inner peace.
8. Take a Digital Detox over the weekend
We are so much caught up with the technology, that it takes over our minds and eventually we lose our peace of mind. Over the weekends, leave your work and social media aside. Disconnect (or at least set your limits) from your smartphone or take a social media detox. Spend your weekends with real humans instead of online friends. Give some undivided attention to your family, friends and those who really matter in your life. Real human interactions are far more uplifting than online chats or mindless surfing.

9. Avoid Multitasking (one thing at a time.)
In today's world, when we are pressured by deadlines and peer competition, we tend to multitask, leading to stress and sleepless nights. This also credits to loss of focus in life.
One thing at a time is the mantra that I follow ( at least try to follow, most of the time). Priotizing and doing one thing at a time not only helps you in finding inner peace but also helps you to become more productive.
10. Be Mindful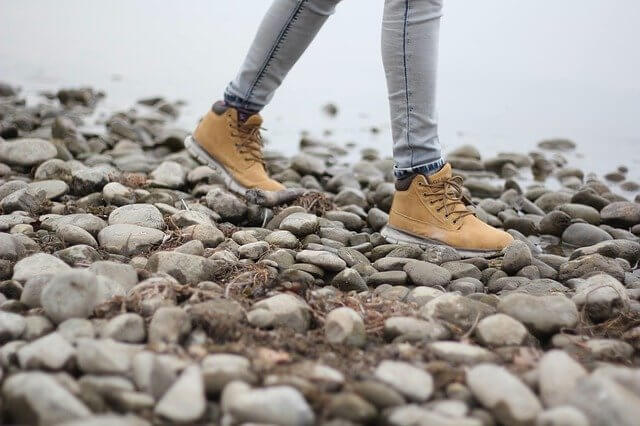 Being mindful simply means purposely bringing your attention to in the present moment i.e the task in hand. For instance, if you are eating focus on eating instead of surfing your phone or watching television alongside eating.
Most of the time, no matter what we are doing, we are sailing between the past, present, or future. This results in nothing but stress or worries. Being mindful ( being in the present moment) is one of the most effective ways to overcome anxiety and attain peace of mind.
11. Be Your true self (Most Important)
You are perfect as you are. You don't need to change yourself to please others. When we try to be anything other than the original, it leads to stress and unhappiness. Being who you are, as you are, is the key to peace and happiness.
Wrapping Up on Finding inner peace
If we seek happiness, we need to have inner peace as the two are not separate. Take care of yourself physically and mentally and be your true self. There's no need to please other people. Be assertive and take charge of your life.
No accomplishments in the world can replace inner peace.
Featured Image by Free-Photos from Pixabay