Making yourself known as a small business is hard these days. With 400 million small businesses worldwide, you have to do a lot to stand out from other companies. That means you need to use intelligent and strategic marketing to get eyeballs on the internet.
Luckily, a few common-sense marketing strategies make marketing for small businesses more accessible. Use the four small business marketing tips below to grow your brand online.
1. Invest in Content
Content is one of those things you invest in once and reap the benefits for a long time. A great content management strategy is helpful because of SEO. Once you start ranking on Google, you get free search engine traffic as long as you maintain your rankings.
That makes creating a great content marketing strategy one of the best marketing tips you can use. Figure out what people search for in your industry and create content to answer those questions. It will provide search engine traffic and build your brand's authority.
An additional benefit you'll see is the ability to share your content on other platforms. Whether it's video content or social media posts, explore your options to expand your content's reach.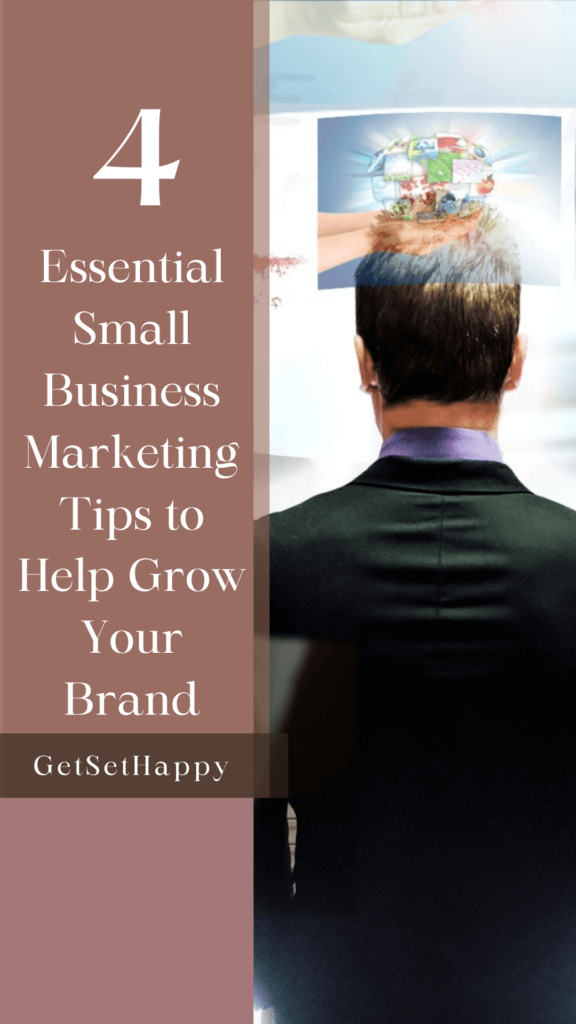 2. Create Test Ad Campaigns
It's hard to optimize your marketing strategy without data. Many free marketing methods take time to work. If you want to fast-track your data collection, you'll need to pay for ads.
You may lose money overall with ad campaigns, but you'll get valuable data as a result. You can use this data to see how people respond to your marketing material, and you can then optimize things for conversions.
If you stick with paid ads long enough, you can optimize them well enough to start making a profit.
3. Create a Reward Program
Consumers have a lot of options these days. If another company offers similar products and prices, why should they buy from your company instead of your competition?
It helps if you reward them for doing so.
Creating a reward program means providing benefits when someone buys your products. Many businesses do this with points. When you earn enough points, you get discounts and free products.
Use this digital marketing method to incentivize your customers to continue buying from your business in the future.
You may also like to read: How Printed Paper Bags Can Help Small Businesses Stand Out in a Crowded Market?
4. Use an Email List
You can only get so far in business by creating ads and driving new customers to your business. You need to be able to reach out to past customers and people interested in your products without going through external marketing channels. One of the best ways to do this is with an email list.
Your email list gives you a way to reach your customers at any time. Simply go to your email list, write an email, and click send. You won't have to pay extra money or get filtered by social media algorithms.
If you want to learn more about email marketing, you can read about it here.
You Have Plenty of Small Business Marketing Options
Even though there's a lot of noise on the internet, there are plenty of ways to make your business known. The small business marketing methods above are only a few ways to make your mark. Keep looking for new and old marketing strategies to continue growing your presence on the internet.
Are you interested in learning more ways you can drive traffic to your business website? Read more digital marketing strategies by heading back to the blog.