In the present circumstances, everyone is locked down inside the home. During this phase, we must help the kids to channelize their energy creatively. They must be engaged in some interesting and entertaining activities so that they don't get distracted.
Also read: 5 Things To Do At Home During Lockdown

You can engage them in watching some extremely nice web-based content such as Krishna Movie Series for Kids on ZEE5.
ZEE5 has exclusively started an exclusive section ZEE5 Kids, which has lots of entertaining content in the form of animated movies and web series for kids. Under the Krishna Movie Series for Kids, there are about 16 movies, which depicts the childhood of Lord Krishna. To give you a quick overview, here are 4 Must-watch Movies for Kids under Krishna movie series:
1. Krishna Balram – Kalvakra
Kalvakra was an invincible asura (devil) who abducted Krishna-Balraam's friend Udho, and some other villagers to make them work as his slaves. He also sets up an army to defeat Krishna and Balram and conquer the entire earth.
In this action-packed movie, kids can see how Krishna and Balraam kill the devil. This is a must-watch movie for kids.
2. The Warrior Princess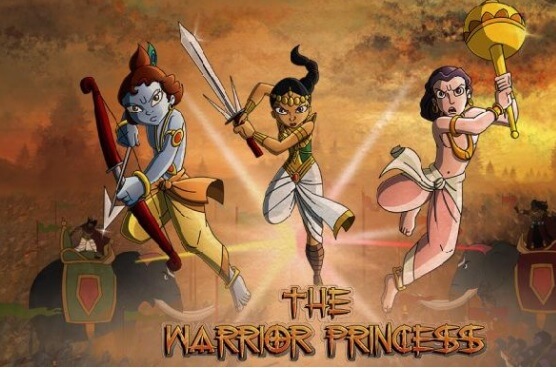 The Warrior Princess is a story of bravery and friendship. A warrior princess from another world gets attacked and is hiding inside a huge lotus flower to save herself. Unintentionally, she encounters Krishna & Balram. Krishna Balram take on the responsibility of protecting her and helping her collect the resources to counter-attack the powerful evil enemy
Through this movie, kids can learn about the importance of teamwork and helping others. This is quite a thrilling and exciting movie for kids.
3. Krishna Makhan Chor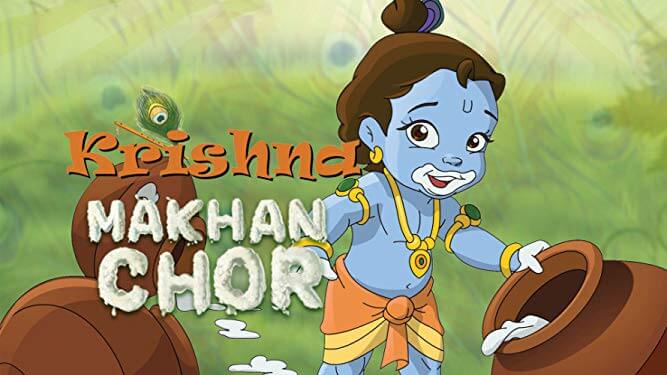 This is the story of the incarnation of Lord Vishnu in the Jail of King Kansa in Mathura. Kansa tried to kill the baby Krishna several times with the help of most ludicrous demons on earth. None of them was able to kill the little Krishna. This 76 minutes, the movie is full of adventure, fun, and lessons.
The Movie was rated as No.1 program across all kid's channels for the week of 21st to 27th January 2007 and also won a Special Award from Japan's TBS DigiCon 2007.
This movie covers the entire journey of Lord Krishna growing up in Gokul with his foster parents, Nand-Lal and Yashoda.
4. Krishna Kansa Vadh Movie
In this movie, kids will learn everything about the incarnation of Lord Krishna. Right from his birth in Mathura, raising in Gokul by Nandlaal and Yashoda, his travel to Vrindavan along with the entire village, how he spreads love and happiness with his naughty acts with his elder brother Balram and friends, his love for the beautiful Radha to the killing of several asurs sent by Kansa and finally killing Kansa. This movie under the Krishna Movie Series for Kids is a must-watch movie for kids of all age groups. Don't miss this volume of Krishna's astonishing story in Mathura.
Wrapping Up on Must watch movies for kids
These are the 4 Must-watch Movies for Kids, but that's not all! The list of web series for kids in long in ZEE5 under a separate section "ZEE5 Kids". Kids learn faster through visuals and movies. Besides, there are many timeless Comedy movies on ZEE5 that never fail to bring giggles. So, instead of letting them get addicted to playing games on mobile phones or watching the stuff which is not meant for them; engage them in watching some fun-filled and educating web series and movies for kids.