With all of us finally starting to leave our homes and enjoying socialising again with friends and family, fashion emergencies are on the rise. After a year stuck indoors, many of us have forgotten how we once put together the perfect outfit before heading out to have fun.
However, do not panic. Now that summer has arrived and our social calendars are filling up, you will soon get back into the fashion swing of things. But if you are in the market to spruce up your wardrobe then we have a few staple pieces that we believe every woman should have in her wardrobe. By securing these items, you will be able to create any outfit for any occasion. Happy shopping!
Here are 5 Items Every Woman Should Have in her Wardrobe
Quality Denim
For most of us, the one item of clothing that we just can't live without is a good pair of jeans. While it is probably safe to say that our jeans were neglected somewhat during lockdowns, now that we are out in the big open world again, we need our trusty denim by our side. However, it is important that you don't make the mistake of buying cheap denim, as you will only find yourself having to buy new jeans again soon. Instead, invest in a quality pair that feel good, are comfortable, and make you look great. While you may end up paying more than usual, they will last you a lot longer.

You may also like to read: 5 Top In-Style Bottom Wear For Women
Little Black Dress
We have all been there. You are sitting on your bed having a fashion emergency because you just don't know what to wear. If you are anything like us then you may even start threatening to cancel altogether. In these situations there is one simple solution- the little black dress. Most of us will be familiar with this staple piece as it is a women's clothing classic no matter your age or style. A little black dress is such a life saver as you can literally wear it to any occasion so as far as dresses for women go, this is a go-to dress for many. From date night with your significant other, to a family get together, a little black dress has always got your back!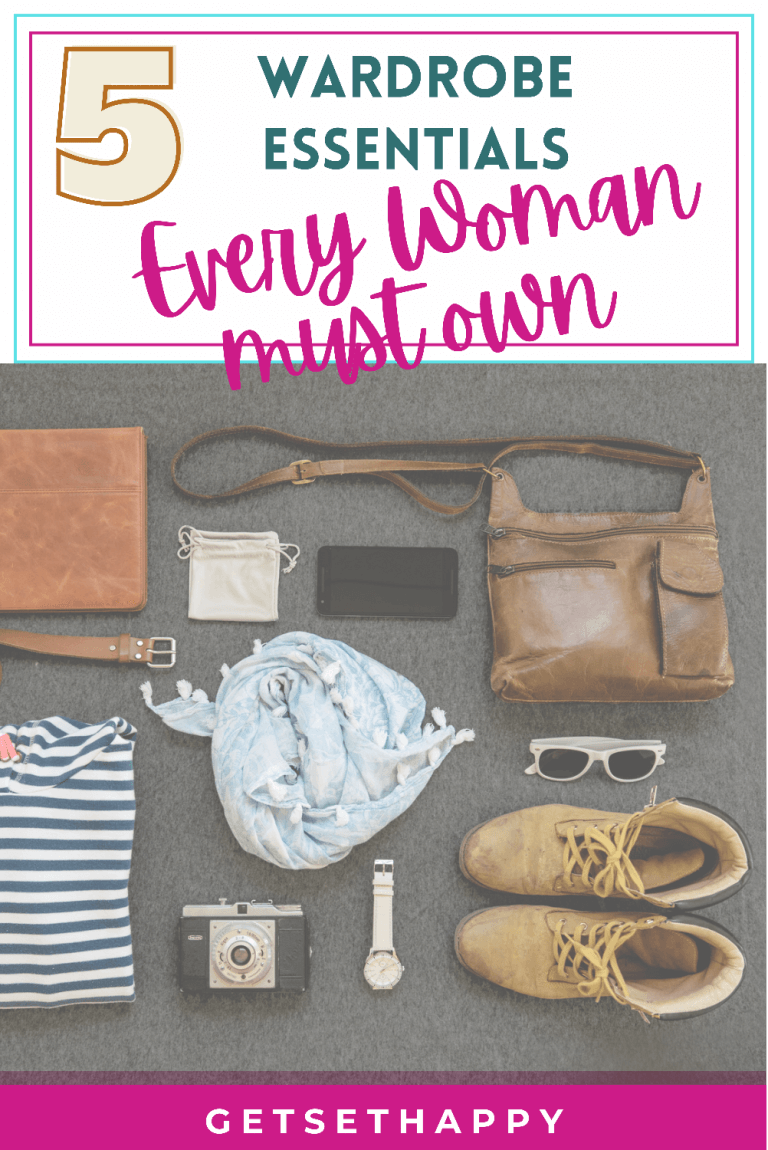 Classic sunglasses
You will probably agree that some days you are more fashionable than others. Life is all about balance, so it is natural that sometimes you are strutting your stuff looking great, and others you rush out of the door first thing in the morning without much thought to your outfit. For those days, we all need a classic pair of sunglasses. Sunglasses are a timeless accessory that can be used all year round, not just in the summer. To look trendy and stylish, do include goodr orange lens sunglasses in your wardrobe.
While of course, they are a functional accessory which helps protect your eyes and face when it is sunny, they are also great if you haven't had a great night's sleep and are attempting to hide the evidence. Our advice is that you streamline the sunglasses that you have, donate the ones you will never wear, and have a classic pair that suits you that you can throw on at a moment's notice. Sunglasses are the ultimate sophisticated accessory that everyone can enjoy.
Leather Jacket
Finding the right jacket to go with your carefully constructed outfit can sometimes be one of the most difficult parts of getting ready. If you have really gone to town with the clothes you are wearing, then sticking your old coat over the top can ruin the look you are going for. This is why every woman needs a leather jacket. They are a super versatile piece of clothing that is great for different seasons of the year. They are perfect to wear with a maxi dress when it gets a bit colder on a summer evening, but also can be combined with a jumper and scarf during the winter. Another great thing about leather jackets is that they come in a range of prices, so no matter what your budget, you can get a leather jacket without breaking the bank.
Comfy Tees
No wardrobe is complete without a range of comfy tees hanging in your wardrobe. Not only are they perfect for a lazy day at home to go with your favourite pair of jeans, but they are also a great way to get more use out of the other clothes you have. For example, if you have a favourite maxi style skirt, you can mix it up with coloured tees to make the same outfit more versatile.
By having these essential items in your wardrobe you can transform your outfits and ensure that, no matter what the occasion, you look and feel your best.
Discover more on latest Fashion trends.