Heard about a new restaurant in the town, let's Google it? Looking for an awesome digital marketing agency around you, the internet might have the answer. A New apparel brand is getting popular in the city, well let's check their products!
Now it's time to get genuine, the above are the reactions of us, all the time when we hear about something new. And these situations show how dominating the digital world is in today's era. Whatever the question is, we look for the answer not from our friends, but from different search engines. So don't you wish to spread awareness about your brand to viewers?
Before stating how important websites are for small businesses, let's get into numbers. There are around 4.80 billion internet users, out of which an average user spends 7 hours a day scrolling online. (Source) The largest proportion of people prefer checking about a business on the internet, before getting their services. So just imagine what you are missing out on!
Hard Fact – Till The Time You Have Completely Read This Blog, With A Website, You Would Surely Have Hundreds Of Visitors!
But we aren't here to scare you, instead, we will give you some more reasons why startups need websites, to help you understand the scenario better.
1. Your Business Will Look More Professional
Imagine yourself in the shoes of your customer/viewer, who would they trust the most?
● A small business having its own website with a lot of additional information
● A startup having no website or any additional information on any social media platform
The answer would obviously be the first option because a website speaks a million words for your startup. You can not just educate your audience but even help them understand what makes you different from others.
2. Higher Reach
Perhaps one of the best advantages of having a website for startups is you can reach out to potential clients or customers quickly. A well-structured website increases the brand's visibility and awareness. And we know it well, the only mantra to be successful is to become recognizable.
3. Saving Money Gets Easier
Let's say you have recently launched a product and want to share it with your customers for free. Previously, many brands used to spend a lot on conventional marketing practices, but with websites, the cost is much less. Websites act as a mode for digital and easy interaction, so as a startup, it could be the best ever investment for you.
4. Customers Often Give Great Ideas
The best part about digital presence is that you can know your customers well with proper analytics. You can understand what your customers need the most and how much time they are spending on your website, unlike the brick-and-mortar business where analyzing customers was a lot difficult. The problems your customers are facing will help you to come up with effective solutions.
Know that the only key to a profitable business is by understanding your customer's needs, and only websites can do this for you!
5. Beat Competitors
As a startup or a small business, it's important for you to stay a step ahead of your competitors. The only way to become better than your competitors is by offering something that is better than what they are providing.
And a website can help you achieve this goal with engaging content, intuitive navigation, attractive UI/UX design, and sophisticated architecture. These factors of your website will help you give your customer the best experience, especially if your customers don't have a site.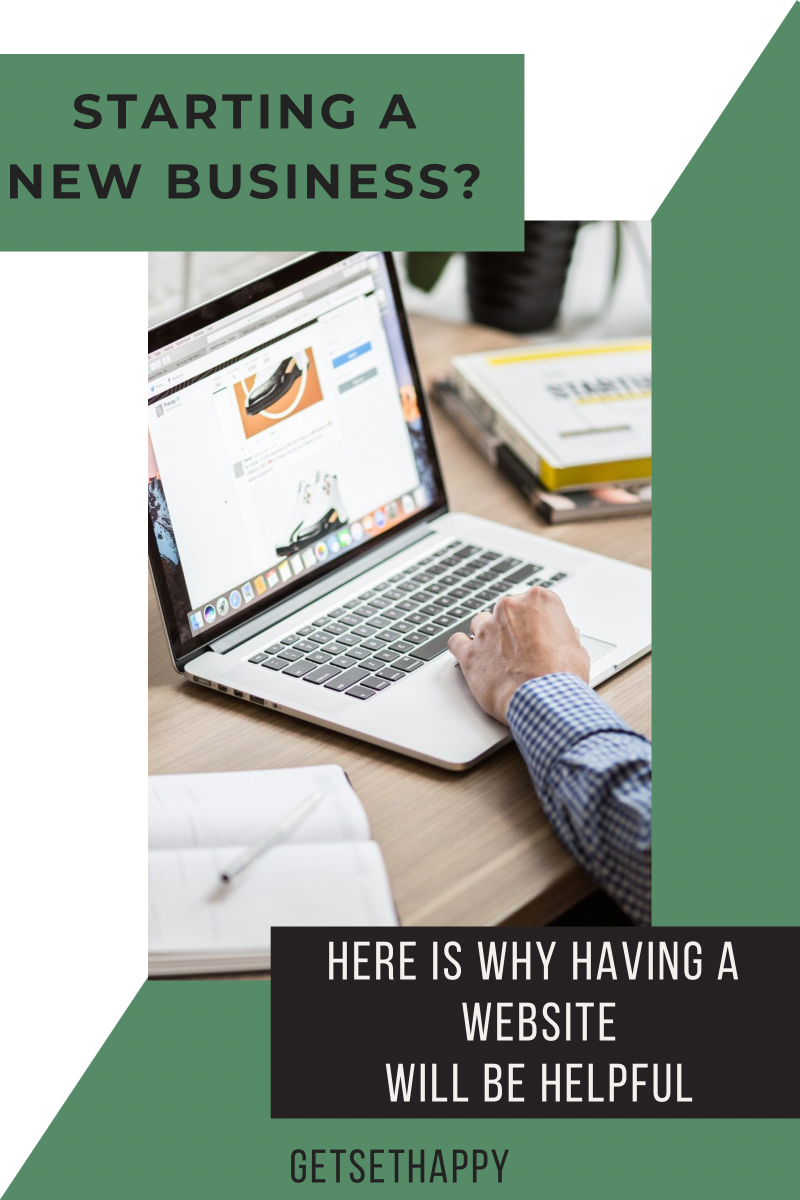 6. Showcase a Wonderful Portfolio!
The best part about owning a website for startups is they can flaunt their achievements effortlessly. You don't have to explain to your clients or investors each time how you work, who you are, and what your expertise lies in. You just have to publish all these essentials on your site, and that's all!
Closing Words
The list of reasons just doesn't end here, in fact, the competition in the near future would be much more fierce. Having just a website at this time will uniquely reflect your business objectives to viewers. Even small ventures turned out to be big players just because of their website, so what are you waiting for?
If you have a startup idea in your mind, give wings to it by creating its digital presence in the form of a website or a mobile app. Build with Innovation offers affordable pricing for creating websites and mobile app development. Their plans start from as low as INR 5000. Check out their plans and pricing here.
Create a strong foundation for your startup, advertise your startup online and stay tuned to our blog to know more about business-related topics!
Featured Image: Business photo created by rawpixel.com – www.freepik.com