Mindfulness is deliberately paying full attention to what is happening around you– in your body, heart, and mind. Mindfulness is awareness without criticism or judgment.

Jan Chozen Bays
The modern environment is a hotbed of stress!! Today's world people are in a constant rush to reach the top. In this race, they need up to a high amount of stress and anxiety to survive. This level of stress has brought to focus the need for meditation or mindfulness meditation for the well-being of an individual. Be it any age group, exposure to stress has not to be left untouched. Hence has come in the need for the concept of mindfulness.
What exactly is Mindfulness?
The answer is that mindfulness stands for the practice of paying more attention to the present moment which includes your thoughts, feelings, and world around you. In today's busy world our mind gets constantly pulled away from our current state leading us to scattered emotions and thoughts and hence us feeling anxious at times. In order to center ourselves and be more focused on overall wellbeing, adopting and practicing mindfulness comes into the picture.
Although it has its roots in Buddhist meditation, however, is nowadays being extensively practiced by teachers in schools or companies for better business relationships, employee efficiency, and productivity. Hence in order to have a positive impact on physical and mental well-being, the need for practicing mindfulness has risen.
Now let's do some digging as Why's and How's of this new way of ensuring well-being
Why is it so important?
The first true change of our life is to first change our minds.
Here are the Top 6 benefits of practicing mindfulness:
1. If practiced in dedication, it can majorly decline the level of symptoms due to stress. With improved emotional regulation, one can be able to stay in a better mood and in better ability to handle stress.
2. With the induced state of relaxation achieved through mindfulness, it can increase brain functioning and enhancing concentration and focus.
3. Mindfulness brings in an enhanced ability to deal with illness. Even though it will not be able to take away the symptoms, however, can help is making them more manageable. Alongside making it manageable it helps in making the recovery path from chronic illness easier.
4. Higher general health quotient through mindfulness is achieved. From treating heart diseases to lower blood pressure to helping obese or over-weight people with weight loss and fixation of eating disorders.
5. When practiced by college-goers and school students, helps them in enhanced academic results to boosting of confidence reducing depression.
6. Integrating mindfulness at work reduces work-related stress and burnouts thereby improving job performances and hence increasing the productivity of the organization.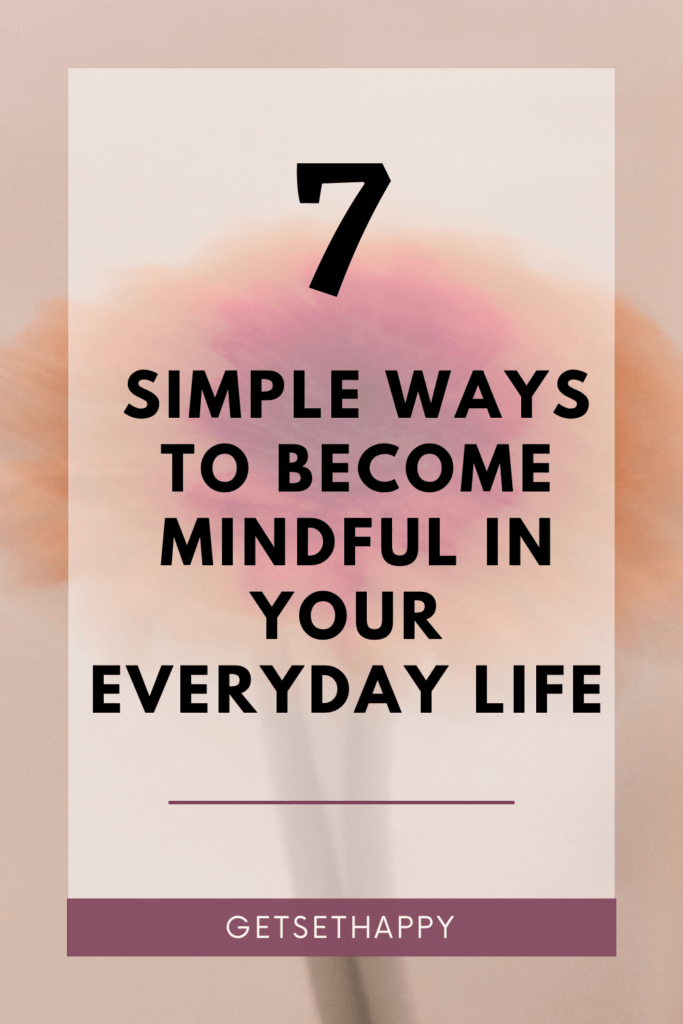 One of most common questions comes to mind when people hear about mindfulness is,
What is mindfulness meditation and How to Practice it?
Mindfulness isn't always about meditation. It can be very easily incorporated with daily activities. However, practicing Mindfulness Meditation can certainly help in bringing the focus back to the present moment. Thus, making mindfulness, a part of the lifestyle.
Here are 7 Easy Ways to Practice Mindfulness Everyday
1. Present Moment Mindfulness Meditation
Every day, set aside a specific amount of time to practice mindfulness without fail.
Start by observing your present moment without any judgment.
If judgments arise while practicing observing the moment, let them pass by.
Never judge your thoughts which randomly keep cropping up, allow your mind to wander thereby slowly trying to bring it back.
Begin practicing mindfulness meditation for a dedicated period of time.
Then proceed towards adopting mindful awareness, listening, immersion, and appreciation of your present situation and breathe.
2. Body Scan Mindfulness Meditation
Get comfortable and begin to breathe deeply and slowly. Make sure that your belly is moving out as you breathe in and goes back in as breathe out.
Acknowledge your thoughts if there are any. Do not resist them. Let them be, and then let them pass. Don't hold any of the thought. Just let it pass. Gently, bring your attention back to your breath.
Notice the sensations in your body: Gently move your attention through your body and notice if there any sensations. There is a world of wisdom behind your sensations. Just notice them. You need not react to them. Just let them be, and then let them go.
Notice Your Emotions. Notice any emotions that come to you. You may or may not have any noticeable emotions, at this point of time. If there are, let your attention land gently on them, without the need to change or understand them. For now, it's simply about creating the space for your experiences to 'be'.
Pay attention to Your Senses. As you move your awareness through your body, notice what you see, feel, hear, taste, smell. Accept them, name them and then move on. This practice not only helps you in becoming more mindful in life but is also helpful in leaving the troubled past behind and move on in life.
3. Surf your cravings.
Cravings are common. Some people crave for food while others have cravings for their addictions. As you become aware of any such needs or cravings, just become mindful about them and notice how they feel as they settle down within you.
Usually, we instantly respond as the urge appears. Sometimes the response to satisfy the urge is so automatic that it happens without any conscious thinking. Try to expand the space between your awareness of the urge and your response. Let the craving be there, try staying with the discomfort that comes with that. Don't try to run away from the feeling of discomfort. Understand that this uncomfortable feel will leave you soon.
4. Take a mindful shower.
Being mindful doesn't require much effort. You can be mindful with every little task. Try to take a mindful shower. Feel the water touching your skin and notice the temperature of the water. Focus on smell of the soap, it will give a calming effect. Listen as the water hits your skin and falls on the floor. Touch your skin and notice what this is like for you. Pay attention to your feelings. Do you feel pampered or nurtured? Be aware of your thoughts and feelings as you do this. This will also enhance your self love and need to care for yourself, which is a very good practice for your personal wellbeing.
5. Wash Your dishes mindfully
Washing the dishes wouldn't typically make all five sensual experiences, but doing it mindfully can switch on senses that might not come to the party, usually. The simplicity of the washing dishes makes it easy to focus on the senses at the moment – the smell of the soap, the warmth of the water on the skin, the feel of the dishes in your hand. Some researches show that washing the dish mindfully can make you calmer and lower down the stress level. People who washed the dishes mindfully reported a 27% decrease in nervousness and a 25% increase in mental inspiration.
6. Eat Mindfully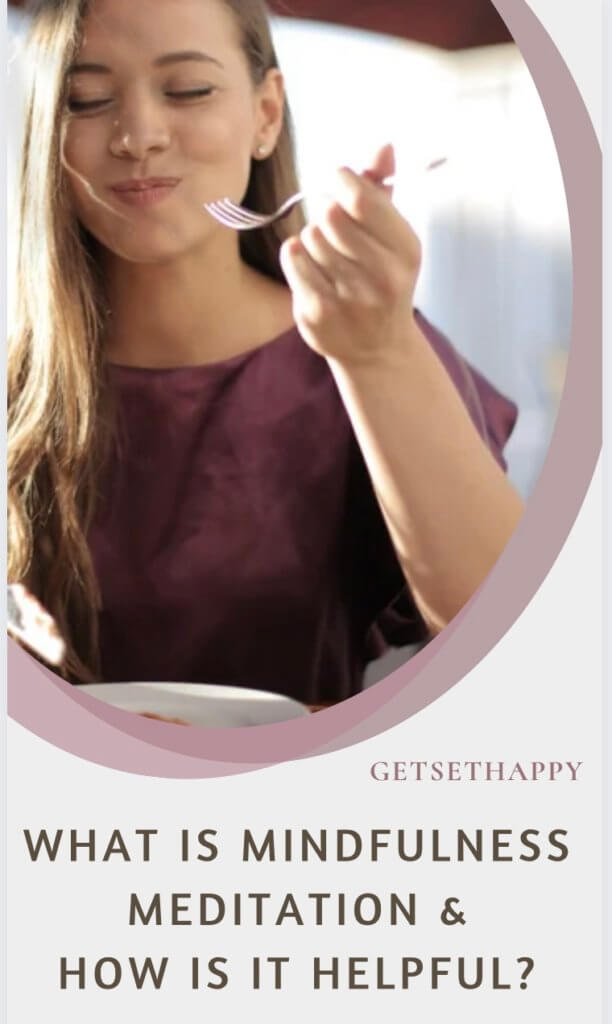 Eating is another activity we tend to do automatically. We are often focusing on several other activities while we eat, such as talking, thinking, reading, scrolling through emails, or watching television. To practice mindfulness while you are eating, engage yourself fully with the experience of eating only. Avoid keeping the phone, newspaper, television remote control, etc. on the dining table. Smell the food, touch the food, count how many times you are chewing the food. Feel it inside your mouth. Many studies show that people who eat their meals mindfully tend to lose weight faster.
7. Go for a mindful walk.
To take a mindful walk, give your complete attention to the experience of walking. Most of the time walking is automatic. We do it without thinking. However, once in a while, doing everyday automatic activities mindfully can bring a sense of newness and vitality. To walk mindfully, focus your attention on your steps. Feel the ground beneath you as you walk. Listen and notice what this is like. Engage your senses as you do this. Notice the sights, the sounds, the smells, the feel of the world as you move through it.
Wrapping up on Practicing Mindfulness
Nowadays everyone realises the importance of Mindfulness Meditation. Taking out time daily to practice mindfulness, would help you achieve rightful mind and body connection. Irrespective of the age, it is for everyone for better health and living. Once you see the results for yourself, you will realize mindfulness exercises for anxiety is definitely worth your time!!
Make difference in your living through mindfulness!!
Featured Image by Woman photo created by rawpixel.com – www.freepik.com