We're sure that you and your family will have some sort of Christmas traditions that come out every year, during the festive period. This might include — leaving a mince pie out for Santa, putting on a new set of matching pyjamas on Christmas Eve, or even going to church on Christmas morning.
But, did you know that there are so many other weird and wonderful traditions for Christmas around the world?
In this article we will take you on a worldwide tour and learn about the different festive traditions that exist in other countries. Who knows, you might want to adopt some of these yourself, and incorporate them into your Christmas day celebrations!
Iceland
Whilst most countries celebrate 12 days of Christmas, Iceland goes that one step further and celebrates for 13 days. At the end of each day, the children will place a shoe in their bedroom window. They'll then check back in the morning, to see if the shoe been filled with sweets (meaning they've been good) or rotting potatoes (indicating that they've been bad).
These gifts are left by the Yule Lads; characters and monsters from Icelandic Christmas folklore, that come to visit children over the festive period to make sure that they've been behaving.
New Zealand
Because New Zealand is located on the other side of the world, Christmas falls during their summer months. This means that whilst we're all drinking hot chocolate and gathering around the fire, Kiwis are out at the beach, enjoying their festive summer sun. Typically, families will gather on the beach for cookout on the barbeque, tucking into some meat, fresh seafood and seasonal vegetables.
In fact, New Zealanders even have their own Christmas trees, known as the Pohutukawa tree, which are red in colour. But don't be fooled, New Zealand nationals will still erect a classic tree inside their homes, but the Pohutukawa tree can be found in forests and near beaches, and most importantly, featuring on Kiwi Christmas cards and carols.
Brazil and Portugal
Similar to how we celebrate New Year's Eve in the UK, families in Brazil and Portugal come together on Christmas Eve, eat a late dinner, and celebrate at midnight. When the clock strikes 12, celebrations begin and gifts and toasts are shared, followed by a trip to the church for midnight mass, called — Missa De Galo.
After the service has ended, families will meet with their neighbours, wishing them well, before the celebrations come into full swing and a firework display erupts in town squares. We're guessing that the Portuguese and Brazilian children are pretty tired on Christmas day, but Christmas Eve sure sounds like a whole lot of fun. So, maybe it's worth it after all!
Closing Words on Alternative Christmas traditions around the world
Maybe you've travelled to a different country and had the chance to experience their alternative culture and Christmas traditions, or perhaps this is your first time learning about how other parts of the world celebrate this magical time of year.
Of course, whilst there are traditions that belong to specific countries, many families will also establish their own family traditions that they partake in each year. And, who knows, maybe you and your family will be inspired to implement a whole new tradition this year!
You may also like to read: Top 6 places to visit during Christmas Holidays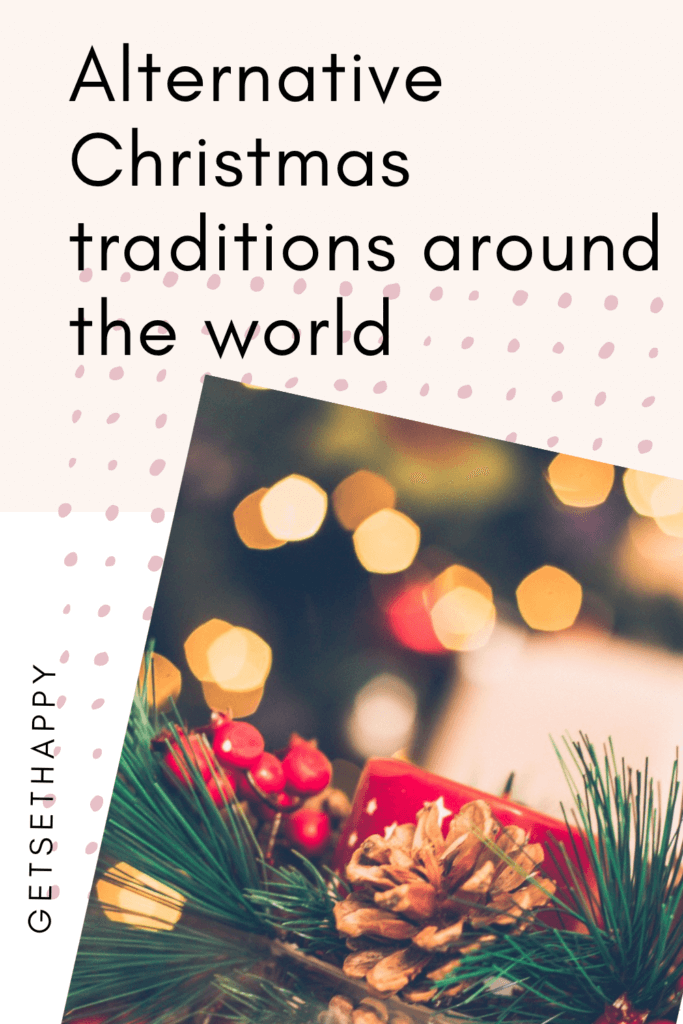 Featured Image: Christmas photo created by freepik – www.freepik.com