Hi Friends! This is my second post in "Anti-Aging Solutions". If you haven't checked the previous post yet, here it is for you. Hyaluronic Acid vs Retinol | Which One is Right for You?
Today, I am discussing What Hyaluronic Acid is and how it benefits your skin? And 10 Best Hyaluronic Acid Serums Available In India. So, let's get started!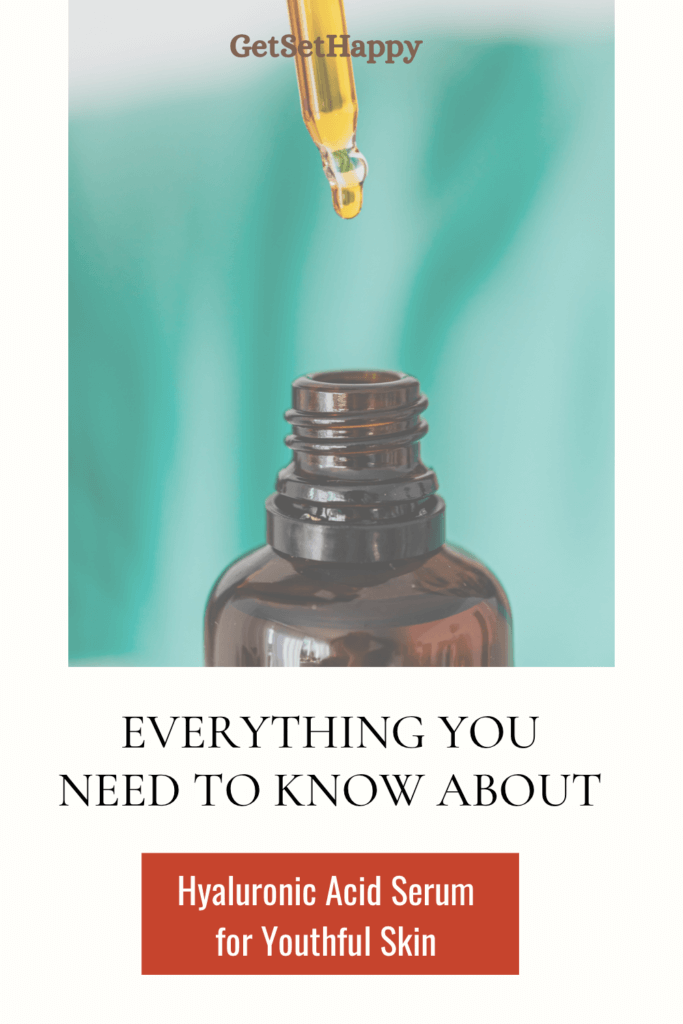 What is Hyaluronic Acid Serum?
Hyaluronic Acid is a humectant that is a crucial component of skin care since it gives a hydrating and plumping impact on the skin. It is commonly included in every skincare product, such as serum, moisturizer, sleep masks, sheet masks as well as face packs. It can also be found in face wash. Additionally, Hyaluronic Acid is an ingredient that you can mix with other active ingredients like Vitamin C, Retinol, AHA, BHA, alpha arbutin, and Niacinamide. It is a very gentle ingredient and is safe to use on all types of skin, including acne-prone and sensitive skin.
If you're thinking about why you should be using this substance known as hyaluronic acid. Here are some incredible advantages of hyaluronic acid for the skin.
Benefits of Hyaluronic Acid Serum for the skin
Promotes healthy skin
Enhance skin hydration
Make skin supple
Keep your skin looking young
Help prevent premature aging of the skin
Enhance glow
How To Use Hyaluronic Acid?
The most effective method to apply hyaluronic acid is in the form of serum. It is best to apply it over damp skin since it binds moisture to the skin. This is why it is best to not apply hyaluronic acid on dry skin. When it is applied to dry skin it may draw moisture from the deeper layers of the skin, even if there is less humidity in the air. After that, it will evaporate leaving your skin drier than before.
Additionally, it is important not to forget to apply a rich moisturizer that is emollient to seal all the hydration into the skin. It can be applied as a moisturizer as well as a serum or a sleep mask to get the best results. However, today we will be discussing Hyaluronic serums.
10 Best Hyaluronic Acid Serums Available In India
If you're interested in using Hyaluronic acid, retinol or Vitamin C you can include this L'Oreal Paris Revitalift 1.5 percent Hyaluronic Acid serum as part of your routine for skincare. It doesn't contain any other active ingredients; you can mix it with any cream or serum. It's a light and non-sticky formulation which is suitable for all types of skin. But, you can also make your dry skin more manageable by applying an oil-free moisturizer or heavy skin by applying an oil-free matte moisturizing cream. It is a great paraben. alcohol, fragrance-free and alcohol-free formula. This doesn't cause harm to your skin in the longer term.
St. Botanica Hyaluronic Facial Serum contains multiple ingredients to improve your skin such as Vitamin C, and E, witch hazel, green tea, and aloe vera juice along with hyaluronic acid. If you're looking for a light Vitamin C serum that also contains a dose of Vitamin E, this serum is an ideal choice. It's a gel-based non-oily, non-greasy serum that suits oily skin beautifully. For those with dry skin, can use this product in combination with a thick moisturizer. This serum nourishes and plumps skin, makes skin glow and improves the overall skin health.
Mamaearth Skin-plumping Serum containing Hyaluronic Acid and Rosehip Oil provides intense hydration and moisturizing to your skin. In order to keep collagen synthesis in check, Hyaluronic Acid retains moisture and hydration of the skin aiding in anti-aging benefits. High in Vitamin A, Rosehip Oil helps combat dark spots and reduce wrinkles' appearance. The ingredients that are natural and effective like Olive Oil & Castor Oil aid in tightening pores and smoothing wrinkles. The natural cleansing properties of coconut extract aid in keeping pores free of dirt. Mamaearth Skin-plumping Serum is completely free of harmful toxins like paraben, mineral oil, Silicones, etc.
Looking for an oil-free light hyaluronic acid serum? Here's The Makeup Revolution moisturising and plumping serum with 2% Hyaluronic Acid. It smoothes the skin's surface, while also hydrating and plumping your skin. This oil-free serum is applied before makeup to ensure that your skin is moisturized from within. It's a good thing that it is free of alcohol, paraben, fragrance, or gluten.
The Derma Co Hyaluronic Acid Serum has 5 percent pure hyaluronic acid, which is the highest level. This serum is ideal for those with aged and dehydrated skin. It contains three types of hyaluronic acids, along with vitamin B5 which helps to hydrate, and plump skin, and prevents loss of moisture and premature aging.
VAUNT Multivitamin Skincare Superhydrator is a complete product that contains vitamins B3, E, C, and A, along with Hyaluronic Acid. This product is designed to replenish, nourish, restore and give your skin a shine. It is possible to apply this on both your makeup and the night cream. Additionally, VAUNT's multivitamin skincare serum protects your skin from environmental pollutants and enhances collagen production.
The WOW Skin Science Hyaluronic Acid Face Serum deeply hydrates the skin, boosting the natural process of renewal. It strengthens the collagen structure of the skin and improves its elasticity and makes it soft and radiant.
It is among the top hyaluronic acid serums found in India because it replenishes moisture by utilizing an effective blend of silane triol and hyaluronic acid that reduces dryness, wrinkles, and uneven complexion. This serum helps repair the skin by smoothing out wrinkles and fine lines. It also acts as a shield to guard against sun damage, keep moisture and increase the skin's radiant health and softness.
This all-purpose, multi-use serum is a reliable and effective way to ensure that your skin is well-hydrated. It also contains vitamin C which gives you a nice glowing glow.
It is infused with caffeine and hyaluronic acid. This serum makes the skin soft and light while improving the elasticity and hydration of the skin. It has a deep penetration action.
Along with Hyaluronic acid, this serum is also loaded with retinol. It is the ultimate skincare essential that helps reverse signs of aging while hydrating the skin, giving it a youthful and lively appearance. It is packed with anti-aging extracts of pomegranate, this light serum will give you a gorgeously glowing, dewy look.
Wrapping Up on Best Hyaluronic Acid Serums
These are some of the best hyaluronic acid serums available in India. I have collected this list, based on some of the users in my family and friend circle who have actually used these products. The hyaluronic acid serum is an anti-aging serum and a great addition for those who want to slow down the skin aging process and delay the signs of aging. Aging is a natural process. We can not deny that. However taking care of your skin, using the right skincare products, and following a healthy lifestyle can certainly make you look and feel young for a long.
Watch out the space for more anti-aging tips, the best anti-aging creams, and serums. Coming up next is:
Till then, Take care – Keep Glowing and Stay Youthful 🙂
Featured Image: Apply cream photo created by rawpixel.com – www.freepik.com