Have you ever wondered how it feels to visualize your goals getting completed? If not, you must think about this now. The feeling is no less like stepping into heaven.
Your brain would be working tirelessly to achieve that dream. You have been waking round the clock to get that work completed. Your aspirations are so much more that you aren't able to sleep at night. You just keep on rushing and hustling day night, but let me tell you it's all worth it. And if you aren't able to believe it yet, just imagine a picture of your future where you have achieved it all.
People say pictures speak a thousand words, and they do have that power. As humans, our imagination power is so well gifted that we can experience feelings of the future at present. Hence, let's see what exactly a vision board is and before that let's even explore the power of visualization?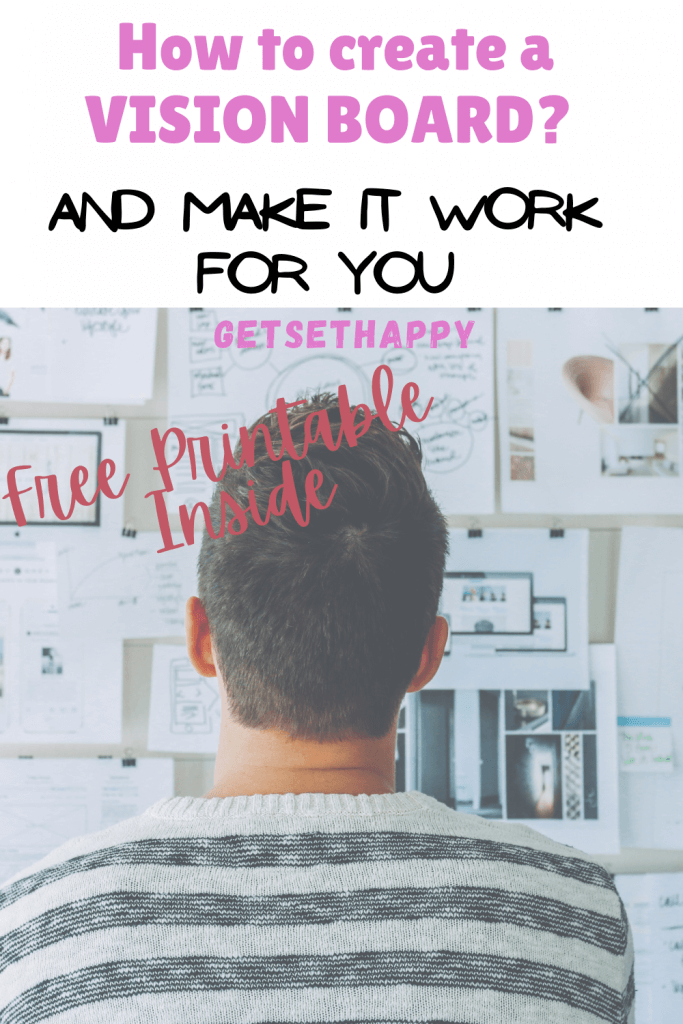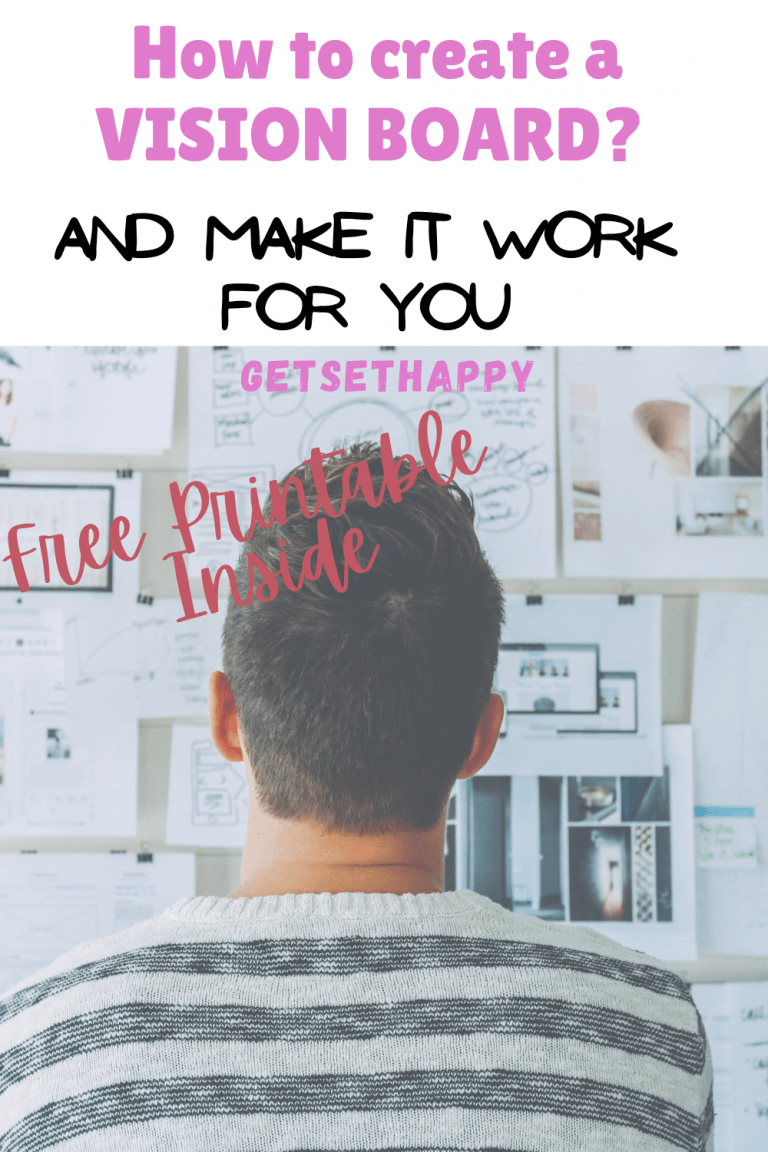 Why Visualising Goals Is So Powerful?
Visualizing dreams is just like forming a picture of your future in your mind. Visualization builds a sense of inner empowerment. When a person starts imagining their dream, the brain processes it as if it's happening in the present. And as a result, the body performs activity to the same degree.
Likewise, many people complain that they end up losing focus while on their way to achieve dreams. Visualizing dreams on a regular basis keep distractions away and trains the mind to focus on your goal. Visualization helps a person to believe in their goals and in a result enhances their ability by improving their mindset.
What Is A Vision Board?
Now to help with visualization, vision boards are one such tool where individuals can build a collage of words and pictures of their goals and dreams. Typically vision boards can be made on a poster board or corkboard, but digital vision boards too are quite in trend now. These boards give the viewer a daily reminder to work towards the goal and keeping distractions abay. At the same time it creates a mental image that goes straight into the subconscious mind.
If you think this idea is bogus, let me tell you it's not!
When you simply paste an image of what you want to become in the future you are manifesting what you want from yourself. And thus by nature's law of attraction, your subconscious mind never loses the track to work hard.
How To Create A Powerful Vision Board That Works?
The best way to get started with your journey of achieving your goals is to keep them at Central. It sounds confusing, right?
Simply put, keep your vision board somewhere where you can easily check it throughout the day. It can be at the center of your study room or near your bedroom. Place the board on such a wall that you will be able to visualize your future life on a regular basis. Alternately you can download a digital vision board that you can place it on the desktop of your computer or screen of your mobile phone.
Your vision board should never escape your notice! And the best rule about vision boards is, THERE IS NO RULE AT ALL!
YOU CAN SIMPLY FIND WHAT YOUR GOALS ARE FOR THE YEAR, LIKE
You don't have to cover just a specific goal precisely, instead, you can try variations too. We have found that the great secret to make a vision board more actionable is by mentioning positive affirmations on the board. It can be anything like –
● I am capable enough
● I can achieve this dream by the end of the year
You can find some more actionable affirmations for success here!
How Often One Can Redo Their Vision Board?
You'll start experiencing unexpected things coming your way when you start visualizing your goals. You will find yourself volunteering on more responsibility at the workplace or your home. And with more responsibility comes more dreams and passion to do something extra. Hence, you can always leave some extra space on your vision board to add new images or quotes.
Answering the question, when is the best time to redo the vision board? is whenever you feel like doing so. We will suggest you to keep on refreshing the vision board and cut off things that you have actually completed!
Tips To Create A Vision Board
Now that you know what do you want, let's move ahead to some tips you can follow while creating your vision board:
Create a list of goals –
In order to start making your vision board, you have to first understand what are your main goals? For this, you can start creating a list of what you want or need to accomplish in the near future. Next, be clear about whatever you have started out with and then start visualizing it.
Take time –
Goals change over a period of time, and this can happen with you too. You might want to visit a place today, but the next day the next important thing for you will be doing good at your work. All these confusions will only act as a barrier. Know that, you have to make a precise vision board and not a confusing one. Hence, take all your time and understand a bit more about yourself and your aspirations.
Find pictures relevant to your goals –
If you are not a regular newspaper or magazine reader you can start collecting pictures from other resources. You can even buy some magazines from thrift stores online. We would also suggest you to print some pictures online because you'll get variations there.
Find quotes that inspire you –
Schedule an evening for yourself and sort out quotes that speak for your goals. Fun tip: it's not necessary to always find a quote shared by popular individuals, you can make one for yourself. To help you with quotes, here are some motivational quotes you can check out now for your vision board.
11 Lesser Heard Quotes That will Help You to Stick to Your Goals
20 Motivational Quotes to help to stay Inspired to pursue your dreams
Add motivational affirmation words to add life to your board –
Your vision boards should be all about how you will be doing and how you are feeling about your goals. For this reason, it is important to describe words like powerful, strong, healthy, fearless which we use on a daily basis. Hence, take some time and pick out words you speak daily, and then write it down for yourself. If you aren't able to find positive affirmation words all on your own, here are a few examples you must check now!
Have You Prepared Your Vision Board Yet?
If you have prepared your vision board till now, it's time for you to acknowledge your goals. Make your first move and let your dream happen.
If you have a vision to start your own home-based business that gives you financial freedom while spending time with your family and loved ones, start here.
Till then,
Dream Big – Stay Focused – Work Passionately
Featured Image: Family vector created by macrovector – www.freepik.com
Enjoyed What You Read? Share it with your friends