We all know the most common use of Green Tea – Weight Loss. Lots of people are consuming Green tea these days for the sake of managing weight, while they have less or no time to work out. But there is much more to it than just losing some extra pounds. Here is a list of the top 5 lesser-known health benefits of Green tea which I have found.
1. Strengthens Immunity
I have been consuming green tea regularly and I found that I have developed quite a strong immunity as compared to other members of my family who do not intake the green tea. I have found that over the years there very hardly any instance when I was caught by fever, infections, cold or cough.
2. Combats Depression
Consuming Green tea is helpful in calming down the senses and nerves, which eventually helps in reducing the stress level and depressions. It also enhances your mood, so at any point in time, if you are feeling low or down, just prepare a hot cup of green tea and enjoy every sip of it. Those who suffer from anxiety disorder, green tea can be a great help. Not only, it fights the symptoms of the depression, but also helps in reducing the side effects of the medication.
3. Improves Memory
In one of the recent studies regarding green tea, it is found that it can noticeably improves memory. This can have a long-term effect on your mind and result in prevention from illnesses such as Alzheimer's disease.
4. Prevents Lifestyle disorders
Nowadays, when most of the people spend their time sitting in front of a computer for long hours and hardly get time to walk, play, sleep well and perform other physical activities. They often suffer from back pain, high blood sugar, high or low blood pressure, acidity, and many other problems. Anti-oxidants present in green tea can help be reducing such effects. Of course, it cannot compensate for physical activities that are important but adding Green tea to a daily routine can be a great start towards a healthy lifestyle.
5. Treats Stress and Anxiety
Stress is very common these days! Especially in situations such as public speaking, before an important meeting or before the test results. Many people are also stressed out due to pandemic. Green tea has a good source of L-theanine (an amino acid) that helps reduce stress and relaxes your mind and body. With regular consumption of Green tea, you can control anxiety to a great extent. So, if you are one amongst those who feel anxious at some point in time; try to consume Green Tea in your routine, in order to experience calmness in stressful situations. (Information source: https://www.anxiety.org/five-foods-that-make-you-happy-green-tea)
Here are some of the Best Green Teas for those who don't like green tea.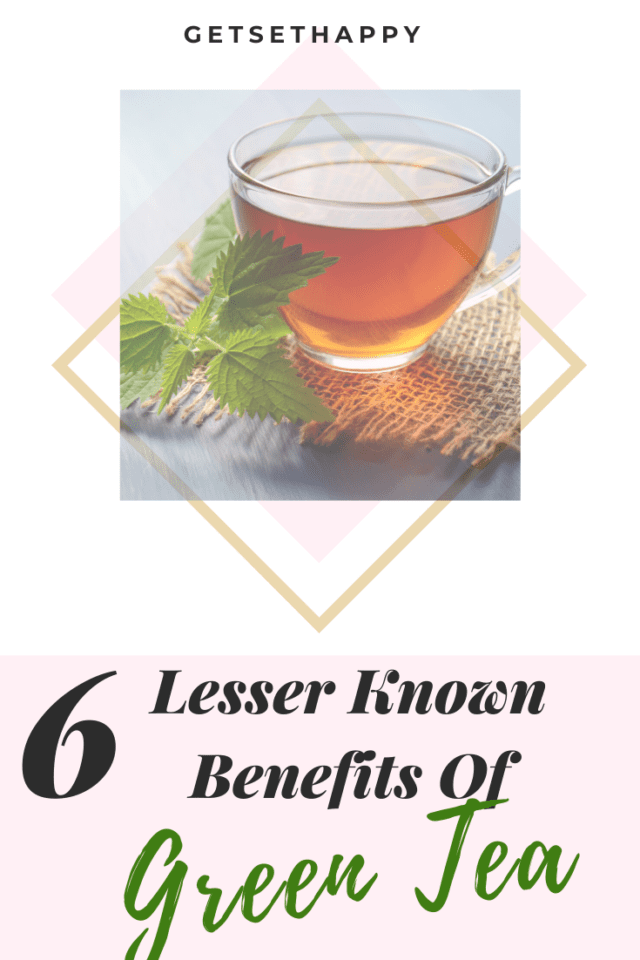 How Much Green Tea Should I Consume?
Although, I have read that, ideally one needs to take 3-4 cups of green tea to see the effects. But there are no rules, I, personally take only one cup of green tea in a day. Those who are addicted to drinking tea or coffee can replace the excess cups with healthy green tea.
How to prepare Green Tea?
Again, there is not a standard recipe. Adding a few leaves of Green tea to boiled water. Keep it covered for 3-5 minutes. This is the most simple way to prepare this miraculous drink. However, many people find it quite boring, there quit drinking it in few days. To add a flavor (and the benefits) to it, you can add – Honey, lemon, cinnamon, fennel seeds, basil leaves, ginger, etc.
Besides these benefits, Consuming green tea is great for skin. It can also help in recovery from illnesses and injuries faster and many studies also indicate that it is helpful in preventing neurological disorders.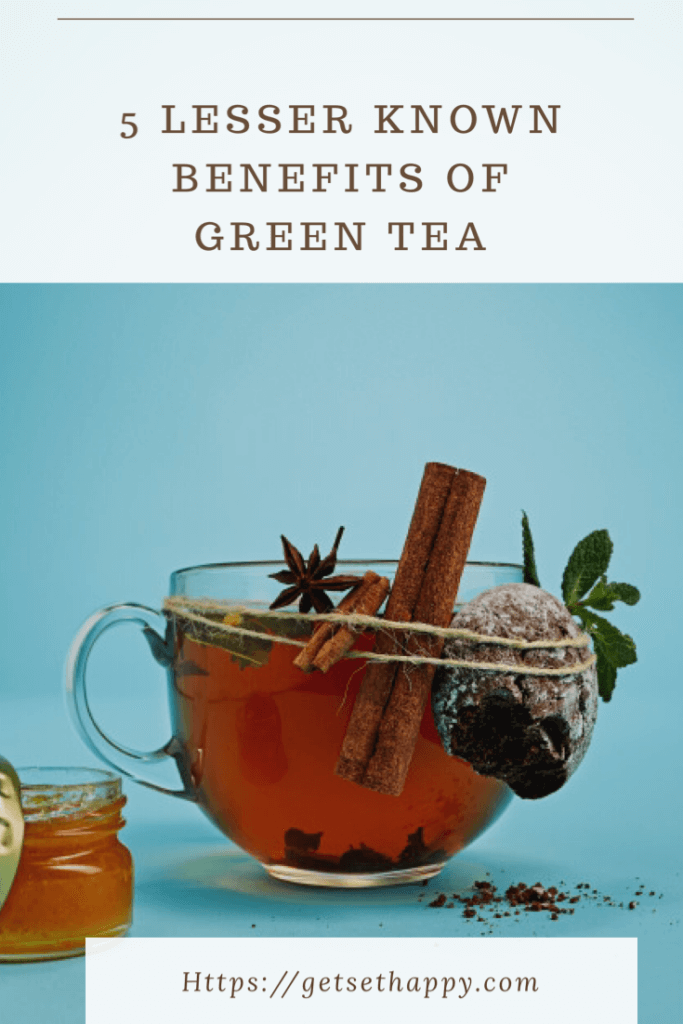 Closing Words on Health Benefits of Green Tea

Health is much more than having a perfect weight– this simple and easy to prepare drink can help in stay healthy and fit in your fast-paced life.
These are the 5 Lesser-Known Health Benefits of Green Tea, which I have experienced. Please do share your thoughts about this post. If you have experienced any other health benefits of Green tea or know some other ingredients to add to a healthy cup of Green tea, please do share in the comment box.