Living on your own is a deeply personal decision – do you like your privacy or feel living alone is really isolating? Are you a DIY person who is very particular about how you manage your space, or you would happily adjust to living with basic amenities as long as someone else is taking care of household management? Well, living on your own fundamentally becomes a question of whether you want to pick a serviced-living experience like a PG or a more do-it-yourself option like a rental accommodation.
Amenities:
But the choices are not always so clearly defined. A serviced PG experience can sometimes be a spotty one (dubious quality infrastructure, cramped spaces, maintenance issues, poor services, limited amenities) – even though it might be the more affordable option. A rental experience on the other hand can afford you a more independent lifestyle but takes a toll on energy and time.

Recognizing this gap, professionally managed accommodation operators have come in to offer a higher quality living experience built on the principles of comfort, convenience, community, quality, and hospitality. For instance, in a professionally managed girls' PG in Noida, you can enjoy an all-inclusive living experience that covers amenities like electricity, food, WiFi, laundry, housekeeping, security, well-maintained rooms which also score high on quality. While we personally lean towards these living solutions, (who doesn't enjoy all the free time that outsourcing household management to professional operators gives you!), let us give you a fair comparison with rented apartments so you can choose whatever best fits your lifestyle needs.
Now that you are living in a new city on your own, we understand that you are keeping an open mind about adjusting and adapting to what the city throws at you. Nevertheless, your living experience is one thing that shouldn't feel like a compromise. Coming back to a place that feels relaxing and comfortable is a must. A professionally managed accommodation can, in that sense be an upgrade on a PG experience. For one, it offers an all-inclusive living experience that covers a host of services and amenities so you don't have to worry about setting up space from scratch (unlike in a rented apartment). And unless you actually enjoy setting up and managing your own space, factor in that sourcing your lifestyle needs (cooking, cleaning, maintenance, etc) can especially take a toll on your time, energy and resources.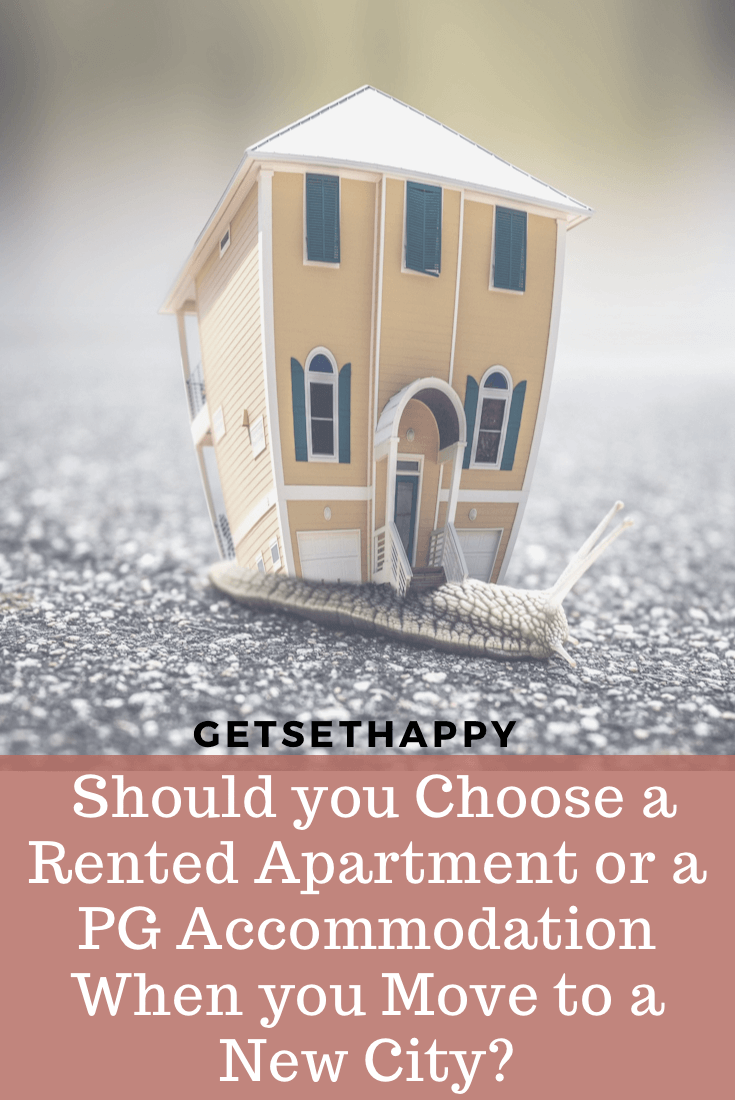 Expenditures:
Another factor where a PG score is affordability. Especially, if you are picking a professionally managed accommodation. With maintenance, utility bills, etc all covered by them, you can keep a firm eye on monthly expenses. That's right. Many of us have gone for an apartment just because the upfront rental costs seem so low. But factor in the daily living expenses, cost of sourcing lifestyle needs, maybe even purchasing your own furniture and appliances, etc and you are scrambling to save your bank balance.
Another cost factor that can impact your decision-making is the 'deposit amount'. In most cases, the security deposit you shell out for a PG accommodation turns out to be much lesser than what you would for an apartment (who knew that 10 months' deposit upfront could be standard practice with landlords!). Of course, factors like whether you are sharing a space and hence can manage the cost, whether you have upfront budgets, etc can weigh in on choosing either option.
Closing Words
While many may find themselves stuck in the PG and rental apartment conundrum, we've already shared why a professionally managed accommodation can be a healthy alternative. With reliable operators like Stanza Living in the market, there has been a deep focus on designing living solutions that bank on quality, comfort, affordability, and flexibility. Having this choice can be liberating in finding your home in a new city.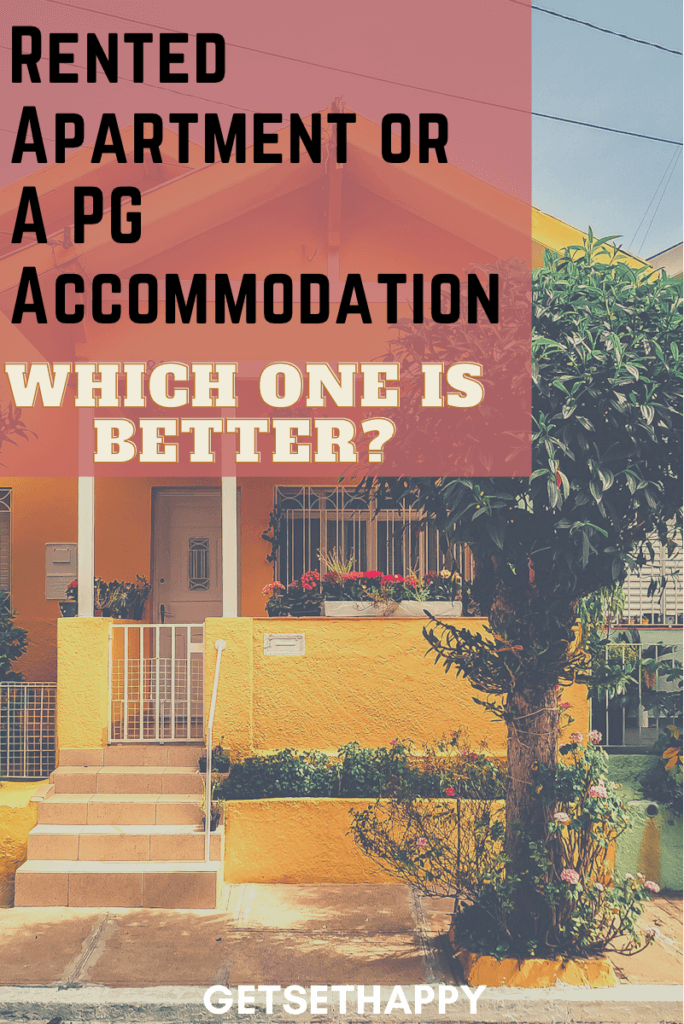 Featured Image: House photo created by pch.vector – www.freepik.com