Do you dream of getting hitched to the love of your life on a beach? Compared to Bali or Maldives, an exquisite tropical wedding destination near home is Goa. You can have a cosy, romantic wedding on a serene South Goa beach or throw an opulent wedding party in a sea view hall. However, your dream wedding should look like, Goa has all the best possible options available to make your desire come true. Here we have listed down four topmost reasons to choose Goa as the best place for a destination wedding.
1. A dream venue for a tropical wedding
Whether you want to get married under a bright and dreamy gazebo or say your vows under the starlit sky gleaming with sky lanterns, with echo of waves in the backdrop – Goa is the best choice. Have an intimate or Bollywood style wedding ceremony on a tranquil beach in South Goa and get the help of one of the best wedding planners in Goa to arrange a gala party for your guests at one of the beachside luxury resorts. You can find the best of both worlds – charms of the Arabian Sea and celebration of your big day at the best party town in India – only in Goa. Getting married in Goa will not just be a precious memory for you two, even your guests won't forget the event for a long, long time.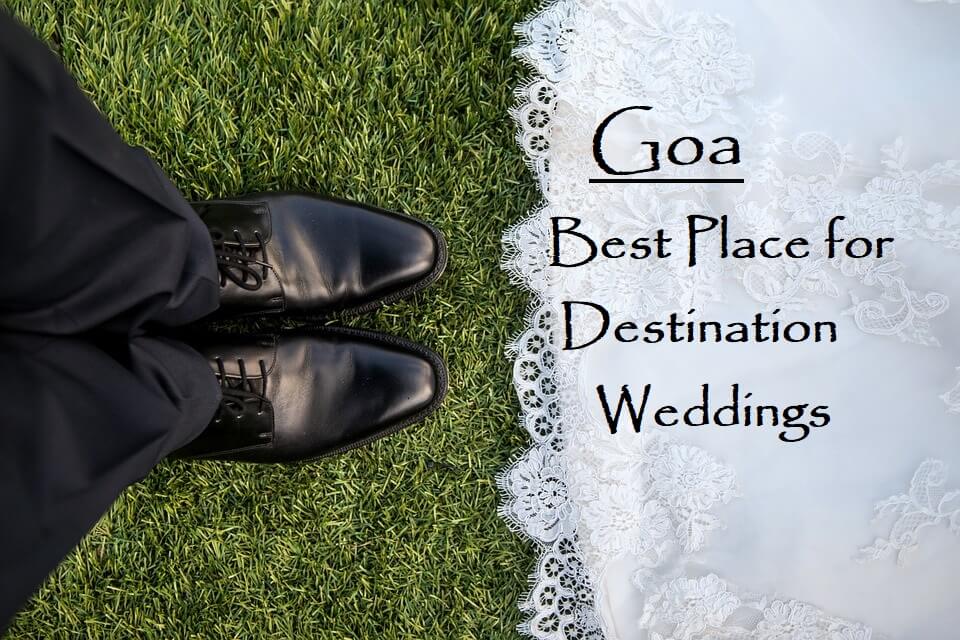 2. Foodies' paradise
Goa is not only famous for the beaches. Goa is also a paradise for foodies. From Konkan and Goan delicacies to local Portuguese food, in Goa, you can serve your guests the most varied and appetizing menu cooked to perfection. Also, Goa leaves nobody dry. Whether you want your Martini stirred or shaken, or if you like beer over Nasik wine – wedding planners in Goa take care of all your guests' drinks choices. On top of it all, Goa has the best nightlife in the country for your friends and family to party hard all night long.
3. Cheaper than an international tropical wedding
For obvious reasons hosting a destination wedding at Goa costs way less than having one abroad, but it's no less beautiful. If you make your bookings early and choose the wedding venue carefully, local wedding planners like Art Goa will help you plan a cost-efficient wedding. Since they know the local vendors, you are assured to get the best materials and services within your budget.
4. Freedom to have a custom made wedding
If you plan your big day with the help of wedding planners in Goa, you can customize it down to a T. Whether you want to go for open-air venues or say your vows indoor; the kind of music you want during the ceremony and later for the party, whether you want a DJ or special shows for the guests' delight or the minute details to design the mandap of your choice. The local wedding planners help you at every step to make your special day an unforgettable event.
If you like to explore more on Goa, read 10 Offbeat Things to Do in Goa